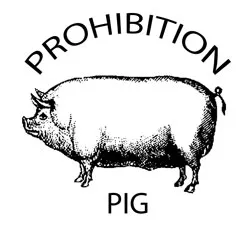 Scores of devotees expressed their dismay when owners John and Jen Kimmich announced last month that they would not reopen the Alchemist Pub & Brewery in Waterbury. But those fans won't have to wait long for its replacement. Prohibition Pig will open in the same building in 2012 as soon as repairs are completed, most likely in February, says owner Chad Rich.
Rich, previously bar manager at the Farmhouse Tap & Grill, says he's had plans to open Prohibition Pig for more than a year. The only problem was finding a space. When the Kimmiches decided not to revive the Alchemist in the building they own, Rich realized the flood-ravaged pub would be perfect. "I absolutely love that space," says Rich. "It reminds me of an old pharmacy building."
The architecture fits seamlessly into Rich's concept of a pub that evokes the era when booze was still viewed as pharmaceutical. As he puts it, "You saw your bartender for your medicine." The "pig" in the restaurant's name refers to the smoked meats, particularly pork, that will be added to the Alchemist's menu.
Yes, that menu will remain — in part. "Unfortunately, it can't be the Alchemist again," says Rich, acknowledging the sentimental value attached to the name. "And we're making minor changes."
He's working with the Kimmiches, who have helped him identify items they would have eliminated from the menu on their own. Rich will put his own dishes in those spaces, including brisket, smoked chicken and pulled pork that boasts a vinegar-based sauce he learned from a pig-farmer friend in North Carolina.
In his goal to retain as much of the Alchemist as possible, Rich will seek to rehire former staffers. "I feel like they deserve to work there more than anybody," he says. The chef, however, is a new hire: The Alchemist's chef had left the restaurant just before the flood to work at the Kimmiches' Alchemist Cannery. Rich isn't ready to divulge a name yet, only to say, "This guy is really good with meats — that's his thing. I'm very excited about this guy; I really like him, and I've always admired his food."
Rather than installing a new brewery, Rich plans to offer as many as 24 beers on tap, drawing them from the surviving Alchemist Cannery and friends such as Lawson's Finest Liquids, Hill Farmstead Brewery and Stillwater Artisanal Ales. He says he'll be sure to leave room on tap for Rookie's Root Beer and house-brewed kombucha, too. Eventually, Rich hopes to get a distilling license, which will enable him to make genever, bitters and other cocktail components for Prohibition Pig.
Despite his additions, Rich wants to reassure those who miss the Alchemist that Prohibition Pig won't stray too far from their memories. "The idea is definitely to respect the history of what was in there and make as few changes as possible," he says.