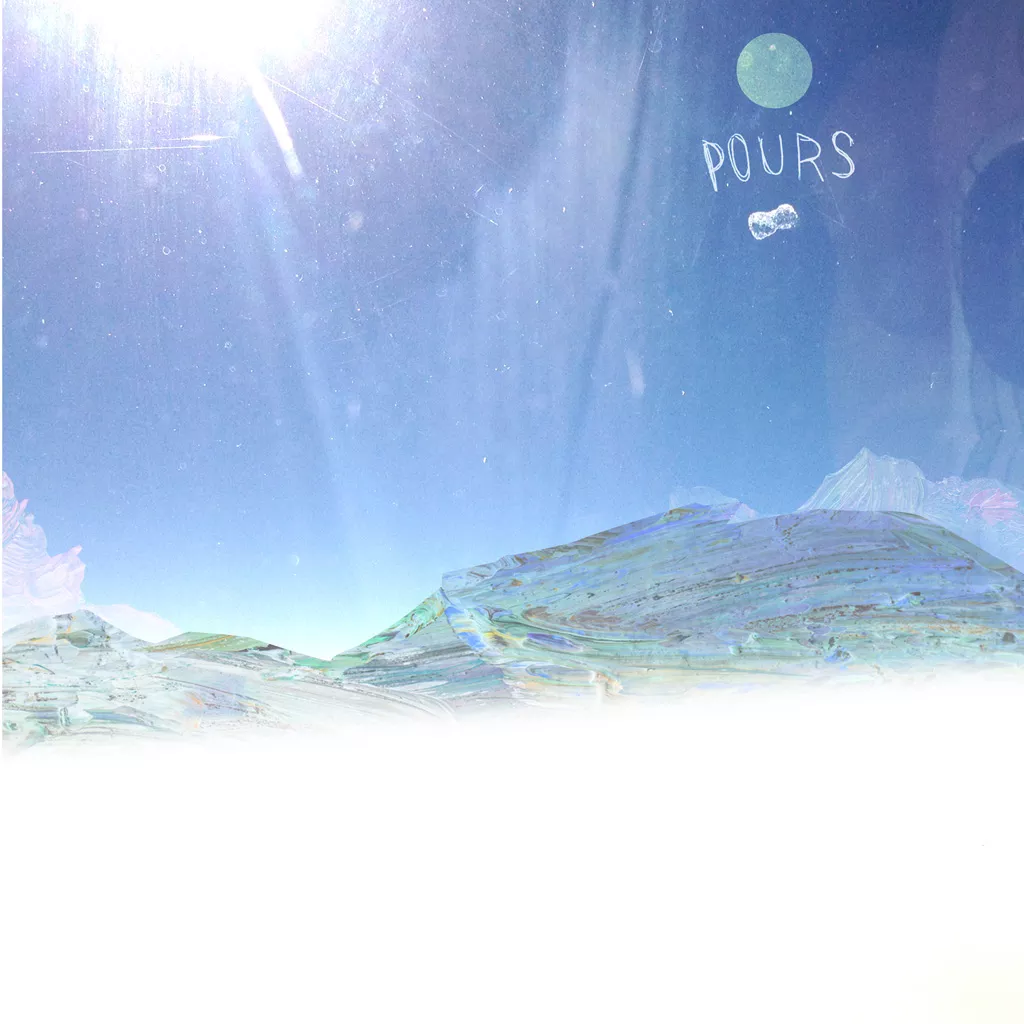 (Section Sign Records, digital download, vinyl)
In 2011, Burlington's Bryan Parmelee released an excellent EP with his then-duo Parmaga, the aptly titled Ghost Pops. That recording's four tracks, while rooted in indie-rock archetypes, were defined by a spectral haze, both man-made and, perhaps, supernatural. The titular ghost pops were the result of a mysterious glitch in the recording process. Those phantom crackles that couldn't be isolated and removed in post-production were left on the record because they added to the EP's shadowy vibe.
Around the same time as Parmelee was playing musical ghostbuster, Chris Shar was working as the touring bassist for Man Man and Santigold, two acclaimed art-rock bands known for melding myriad genres and styles and employing boldly unconventional rhythmic movements. As Pours, Shar and Parmelee's self-titled debut LP suggests a natural union of each man's previous musical experiences. The eight-song album, released on new Burlington label Section Sign Records, offers no shortage of Parmelee's signature foggy psychedelia. But the album is fortified by Shar's inventive work on bass, synth and, especially, drums, resulting in a recording that is at once delicate and muscular.
The album opens on "No Hiding." A splintering, high-toned guitar is quickly subsumed in a wash of watery synth, before Shar's sneaky, propulsive drumwork takes hold. Parmelee emerges with vocals so airy they almost threaten to float away. But Shar's deft rhythmic playing acts as a firm anchor, a lazily arpeggiated guitar line the tether holding Parmelee's melody close to Earth.
Following the pleasantly disorienting electro twists of "Knuckles," Pours open up on "Unveiled," seemingly energized by the closest thing to a conventional backbeat on the album. With a bright synth melody, fuzzy bass, arcing guitar and Parmelee's most forceful vocal work, it's one of the album's most accessible songs. Picture Beach House backed by the rhythm section from Dirty Projectors — or Man Man, actually — and you're in the neighborhood.
"The Alchemist" is built on a slinky groove around which Parmelee winds a serpentine vocal melody — his falsetto work here is particularly nifty. The ominous two-and-a-half minute drone of "Interbrood" is appropriately brooding, making the intricate and airy "Carry the Oar" a welcome relief.
Following the comparatively straightforward "Interrogatory," Pours closes on "Boomcan." The track is emblematic of everything the band does well — and they do lots of things well. Parmelee's vocal work is fragile yet self-assured, ensconced in a blissed-out haze of synth and guitar. And under it all, Shar adds a backbone with innovative percussion that becomes more intriguing upon each listen, much like the album itself.
Pours by Pours is available at sectionsignrecords.com.