Integrated Arts Academy principal Bobby Riley
Like millions of Americans across the nation, Bobby Riley stayed up to watch the results of the presidential election. At about 2:30 a.m on November 9, Riley, the principal of Integrated Arts Academy in Burlington's Old North End, wrote an email to his staff.
"If the election results follow the current trajectory, we may very well have woken up with Donald J. Trump as our President-Elect this morning. The immediate implications may be profound for many of our students and families," Riley wrote. "So let us proceed with attentiveness and understanding for any anxiety and concerns that may arise."
During the campaign, students had expressed their fears to him and his staff over Trump's statements about registering Muslims and deporting illegal immigrants, Riley told
Kids VT
. Muslim and immigrant students were afraid they would not be able to remain in the U.S. if Trump became president. In turn, their friends expressed concern for their newcomer classmates and neighbors. IAA's student population is arguably the most diverse in the state, said Riley. Forty percent of its students come from households whose first language is not English. An overwhelming majority of these families were also refugees. That's a rarity in Vermont, a state with a largely homogenous population that, according to the latest census data, is approximately 94 percent white.
Students in the diverse Winooski School District — from kindergarteners to high schoolers —expressed the same fears leading up to the election, said Kirsten Kollgaard, director of English Language Learners and Curriculum.
A significant number of students from the district come from refugee backgrounds, she said. Some were fearful of getting deported. And U.S-born students were worried that their New American friends would face deportation, said Kollgaard.
"Children pick up more than we think they do," Kollgaard noted.
The non-stop news cycle, as well as easy access to the Internet, meant that students were inundated with election-related information, according to Riley and Kollgaard. Although schools are non-political and non-partisan, they can serve as "community centers for dialogues," said Riley, where people should "accept multiple perspectives."
Sen. Bernie Sanders at Integrated Arts Academy
The day after the election, Riley offered his school as the venue for a community potluck gathering. Sen. Bernie Sanders made a short appearance and he praised IAA for being a "great school in a very diverse community."
Now weeks after the election, Kollgaard said the community is "still concerned" but "seemed to be relaxing." She attributed this partly to the work that home-school liaisons — cultural brokers between the Winooski school district and New American parents — have done to reduce fears among parents. They remind parents that the U.S. is a country of laws as well as checks and balances, and that is not going to change overnight. Kollgaard said she's been following the news very closely to keep abreast of conversations relating to immigration. Some parents expressed worry that the Affordable Care Act would be repealed and leave them vulnerable, noted Kollgaard.
Miriam Ehtesham-Cating, ELL coordinator for the Burlington School District, said her staff — known in the district as multi-lingual liaisons — have also reached out to New American parents. Ehtesham-Cating said she shared educational tools (including posts from the website
Teaching Tolerance
) which reinforce the values of diversity and respect, with several organizations that serve the refugee and immigrant populations. Although she hasn't personally heard reports of harassment and bullying at schools, she has reminded teachers to remain vigilant.
[jump]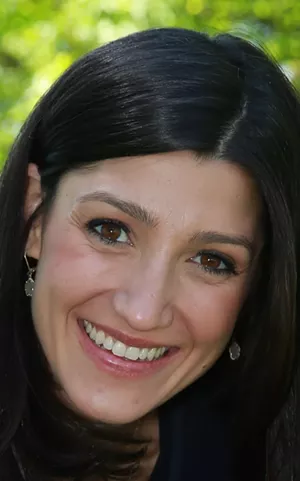 Healthcare providers are also offering support to New Americans. In the days after the election, Dr. Emily Mazzulla, a licensed psychologist, said clients showed up at the Connecting Cultures clinic without appointment. Connecting Cultures is a clinical-science specialty clinic in the Psychology Department at the University of Vermont. It provides clinical services and outreach for refugees, immigrants and asylum seekers, among others.
Mazzulla's clients have a history of being persecuted in their country of origin. Trump's characterization of immigrants and minorities reminded her clients of their previous experience, said the psychologist. They were also worried about what the future would hold for them and their children, she added. But the election result also prompted members of the university's community to offer help and monetary donations.
"People wanted to give support in any way they can," Mazzulla said.
Connecting Cultures has a large staff, Mazulla explained, adding that the clinicians are also mindful of the clients' confidentiality. So, the psychologist directs volunteers to the
Association of Africans Living in Vermont
, a Burlington-based nonprofit that provides a wide range of services to asylum seekers, immigrants and refugees.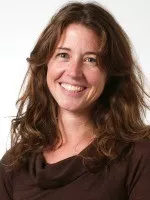 University of Vermont
Dr. Andrea Green
One way the wider community can show solidarity with those who feel targeted and marginalized is to create safe spaces, said Dr. Andrea Green, director of
the New American Clinic of UVM's Children's Hospital
. Just as the LGBTQ community has a "safe zone" sticker — an inverted triangle in the colors of the rainbow — pasted outside sanctuary locations, Green would like to see a symbol that shows solidarity with asylum seekers, immigrants and refugees. These symbols could be pasted outside locations such as medical offices, dental offices and schools, she said.
Although there continues to be uncertainty and, as Riley noted, "legitimate cause for fear and concern," the principal expressed confidence in the "great resiliency in the Old North End."
Said Riley: "The community is moving forward as best as they can, continuing their lives."