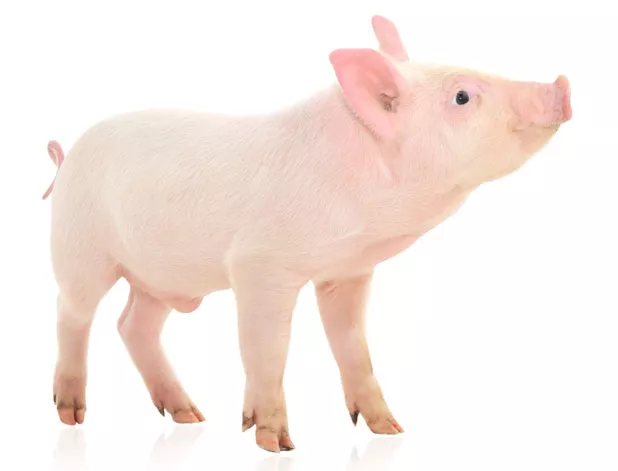 At Vergennes' Bar Antidote, practically every dish on the menu features local morsels, from the Dakin Farm smoked-ham shreds atop the mac and cheese to the Champlain Valley Creamery cream cheese in the spinach dip.
Chef and co-owner Ian Huizenga will soon up the ante on local sourcing: He and his family are using scraps from the restaurant to raise pigs on their farm in Monkton. Huizenga already serves eggs from his own hens, and a cousin is raising black baldy cows for Bar Antidote's beef dishes.
"Right now, we're trying to figure out how much [pork] we're going to blow through," says Huizenga. So far, he has nine pigs and calculates that two a month may satisfy his kitchen's needs. Those include the towering Pig Mac, a ground-pork burger topped with pork belly and house-cured bacon.
Figuring out how to use each cut of beef is a greater challenge, says Huizenga. "Ground beef is the biggest thing I'll have, obviously. There are two prime ribs and two tenderloins per animal. How is that going to flow out?"
The desserts at Antidote were already a family affair: Right now, maple syrup from the family farm goes into the maple crème brûlée and other dishes, and Huizenga's mother whips up chocolate silk pies every week.
The meat of the matter isn't all Huizenga plans to add. He will introduce his own pork to the menu by January, and beef a month after that, he says, followed later in the year by family-grown vegetables.
Soon the "cure" won't be just in the libations at Antidote, but in the food, as well.