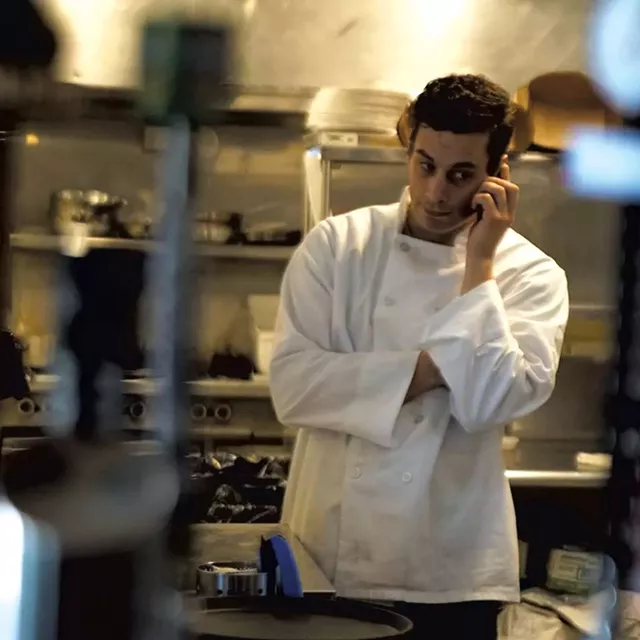 Courtesy of the Lazy Farmer
Chris Simard
Pork & Pickles BBQ at 34 Park Street in Essex Junction will close on Saturday, according to owner Chris Simard.
The restaurant, which opened in June 2016, grew out of Simard's catering company and food truck, Lazy Farmer. Simard plans to refocus on the catering aspect of his business and to host pop-up meals at the restaurant space.
"We'll be exploring different cuisines and doing fun stuff," said Simard, who owns the business with his fiancée, Lizzy Williams. "We'll be treating it more like an event than [just] going out to eat."
Pop-ups will be held Fridays and Saturdays starting the first weekend in December. Simard said to expect themes including taquería, seafood dinner and comfort food; other pop-ups could be based on meals he prepares as a caterer.
Simard attended Le Cordon Bleu Ottawa Culinary Arts Institute, studied agriculture at the University of Vermont and worked on a farm in Hinesburg before putting his skills to work at Lazy Farmer, which he started in 2012.
The food truck will roll again in the spring. Meanwhile, Simard will cater on-site events at the Essex space; check Lazy Farmer's social media for more information on the pop-ups.