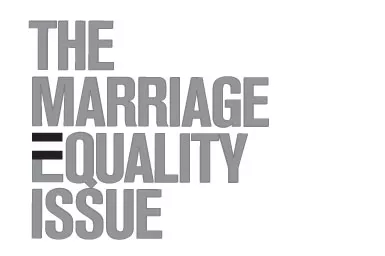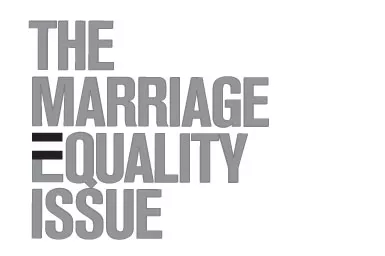 When the Vermont legislature approved same-sex marriage earlier this month by a one-vote margin, many gay and lesbian Vermonters — myself included — were overcome with emotion. Here at Seven Days, many of my coworkers, gay and straight, cried and hugged.
"My first reaction when I heard that we had 100 votes was, Thank God it's over," says Creative Director and Associate Publisher Don Eggert.
But while the marriage-equality debate has been resolved in Vermont, another debate has officially begun. Same-sex couples across the state are suddenly faced with the same question that eventually confronts — and confounds — their straight friends and relatives: "So, when are you getting married?"
Our answers are anything but predictable. Some of us want to tie the knot as quickly as possible. Some of us want to wait. Some of us intend to go to the courthouse and just get it over with. Some of us are designing elaborate ceremonies. And it turns out there are those among us — including die-hard marriage-equality supporters — who don't want to get married at all.
Take Don, for example. He's not planning to wed Shawn, his partner of six years. It's ironic, given that Don and I were on the cover of Seven Days on January 7, arguing about the issue. Back then, Don insisted that it was high time for Vermont to legalize same-sex marriage; he and Shawn have both been active in the fight. I disagreed, saying I was happy with my civil union, and would rather have the legislature concentrate on dealing with the financial crisis and improving access to health care.
Moments after the vote, however, I called my partner and proposed. Meanwhile, Don posted an update to his Facebook status announcing the results, and warning his friends, "Don't ask me when I'm getting hitched."
As if that would stop them! Don estimates that it took "about 20 seconds" for someone to ask when he and Shawn were getting married.
"I've inherited the pressure that I've never had before," he says, exasperated. "One nice thing about not being able to get married was that no one expected me to."
So when am I getting married? I don't know yet. Though Ann-Elise agreed to marry me, she's not crazy about being "married." The term has too much "oppressive baggage," she argues. She didn't feel the same way about the civil union that we got in August 2000.
We've had several lengthy conversations about this subject over the past few weeks, and I suspect we'll have a few more. Right now, we're planning to do it, but we're still working out the details.
One thing Don and I agree on — every gay Vermont couple we know is grappling with these same questions. Staff writer Mike Ives interviewed several of them to get a sense of how they're responding to this welcome dilemma.
— Cathy Resmer
Yes, I guess
Suzi Wizowaty and Joan Robinson, Burlington
As Vermont's only female legislator in a same-sex relationship, Suzi Wizowaty paid close attention to early debates over same-sex marriage. But she resisted getting involved because she didn't want to take credit for other people's hard work, and also because she feels personally conflicted about marriage as a social institution.
Wizowaty, a novelist and professor, explains that she is accustomed to living on the fringes of mainstream society. When Vermont legalized civil unions in 2000, she and her longtime partner, Joan Robinson, had already secured some legal protections via wills and powers of attorney. Robinson didn't think they needed a civil union to "validate" their relationship, and Wizowaty agreed, so they didn't apply.
This time around, however, the frosh House rep spoke in favor of same-sex marriage on the floor of the Statehouse. She and Robinson are "very likely" to get married, she reports, in large part because the designation will grant them protections currently afforded heterosexual spouses.
Signing the marriage papers will be the easy part. "Here I am, offered a legal door into the mainstream," Wizowaty reflects. "It's a pretty radical shift in terms of my personal identity."
Group potluck?
Christopher Kaufman Ilstrup and Chris Ilstrup, Hinesburg
Three years ago, Christopher Kaufman Ilstrup and his partner Chris held a civil-union ceremony for about 75 people on the shore of Lake Champlain. Will they throw a bigger bash this time around to celebrate their marriage? Not on your life. The Ilstrups and a few other same-sex couples want to have a group marriage ceremony, followed by a "potluck barbecue."
Kaufman Ilstrup, the founding executive director of R.U.1.2? Community Center, says he and Chris Ilstrup already consider themselves married. Vermont's new same-sex-marriage law, he adds, is more about "civil rights and equality" than "hoopla."
Anyway, the Ilstrups have plenty of hoopla to keep them occupied: Around the same time the same-sex-marriage debate was heating up in Montpelier, the couple was welcoming Jacob, their newborn son, into their home.
CU and Marriage, too
Euan Bear and Mary Schwartz, Bakersfield
Euan Bear and her partner Mary Schwartz plan to get married. But, unlike some same-sex Vermont couples, they won't dissolve their 9-year-old civil union. To Bear's mind, the framed CU certificate hanging in her house marks her and Schwartz as equal-rights "pioneers."
A former editor of the GLBT-oriented newspaper Out in the Mountains, Bear sees the new same-sex-marriage law as another chapter in a human-rights campaign dating back to the Stonewall riots of the 1960s. While the law will give her a "seat in the courtroom" if the 1996 federal Defense of Marriage Act is challenged in Vermont, she explains, it won't allow her or Schwartz to claim Social Security survivor benefits. What's more, it doesn't guarantee them legal protections in states where same-sex marriages aren't recognized.
Bear, who chairs the Franklin County Democratic Party, says she and Schwartz will probably have a low-key marriage ceremony at her Bakersfield house with a justice of the peace, a few friends and a bottle of champagne. The ceremony won't be particularly religious, she assures. "What we really care about is that our government treats us the same as everybody else."
We will
Stan Baker and Peter Harrigan, Shelburne
Stan Baker and Peter Harrigan, two of the plaintiffs in the Vermont court case that ushered in civil unions nine years ago, were joined together in an Episcopal church on August 13, 2000. Hundreds of friends and family attended the civil, but holy, "union."
Baker and Harrigan plan to get married — probably in mid-September — but they're not in a big rush. "We'll let the youngsters be the first ones this time," Baker says with a chuckle. Baker says the couple will likely keep it low-key and have just a few people bear witness.
"When civil unions were first legalized, there was an energy and excitement in the air, and that is likely what we'll see in September," says Baker. "I liken it to the first time women got to vote — or when any one group has been enfranchised.
"Whenever the franchise for a core institution in our country is extended to include more people, the stronger it becomes and the stronger our community becomes," he adds.
Let's elope
Jodi Harrington and Morgan Kelner, Winooski
Jodi Harrington and Morgan Kelner are definitely getting married under Vermont's new same-sex marriage law. But on whose terms? Harrington's partner of 20 years wants a big party; the Winooski city councilor wants to elope.
Harrington and Kelner were the first Winooski residents to get civil-unioned. To Harrington's mind, their 2000 backyard ceremony made things official, so having another ceremony to celebrate their pending marriage would feel redundant. As the eighth-generation Vermonter jokes: "How many times do you have to marry the same person?"
It's not that Harrington doesn't see the importance of granting same-sex couples equal rights. Back in 2000, she wrote an editorial for her newspaper, The Winooski Eagle, likening Vermont's civil-union debate to the "Copernican revolution." Half her advertisers pulled ads, hastening the community monthly's demise.
Now Kelner is playing the historic-significance card, arguing that the new law is too important to not necessitate a big shindig. The couple's 21-year-old son Eli hasn't yet cast his vote. But he has asked Harrington: "Where are you going to elope to, Iowa?"
"Burlington," she retorts. "Or the backyard."
One of these days . . .
David Warner and Larry Biddle, Tampa, Florida
David Warner has a funny idea for a story. The former Seven Days writer wants to take a global "marriage tour," in which he and his partner Larry Biddle get hitched everywhere the act is legal. Trip logistics would be rife with comic potential: If the couple married in Burlington, for example, would they receive "extra credit" for already having a Vermont civil union? If they settled here, would they qualify for double the tax breaks?
Warner and Biddle got their civil union at the Burlington Boathouse in 2003. Since Biddle was working as Howard Dean's deputy national finance director, the former guv signed their civil-union certificate. Warner says he and Biddle will probably get married in Vermont or Massachusetts at some point. Meanwhile, when they visit Burlington this August, they will toast their sixth CU anniversary at the waterfront dock where they "did the deed."
Warner, 56, says he isn't sure if passing a same-sex-marriage law this session was the best use of Vermont's legislative time. But, politics aside, the thought of getting married stirs his emotions. Sometimes "marriage" just sounds like another word, he says, but at the same time, "it would feel differently to have that as a word that covers what we are."
Who needs marriage?
Ita Meno and Malisa Garlieb, Shelburne
Back in 2005, Ita Meno agreed to be civil-unioned as a solstice "present" to her partner, Malisa Garlieb. The couple had already held a commitment ceremony in 2002 while living in Wisconsin. But they worried that if Garlieb got sick during childbirth, doctors wouldn't let Meno make health decisions on her behalf.
Now Garlieb wants to get officially married, but Meno, a code-enforcement inspector for the City of Burlington, argues that they already have the civil protections they need. "I'm in a long-term, loving, monogamous relationship," Meno asserts. "I'll call it what I want to, and I need neither a ceremony nor a piece of paper to tell me otherwise."
It's not that Meno, 32, wasn't glad to watch activists from the Vermont Freedom to Marry Task Force wage a historic campaign for marriage rights. Rather, the former board chair at the R.U.1.2? Community Center thinks all the "positive energy" directed toward same-sex marriage could have been better spent campaigning for universal health care.
Meno says she would "marry" — the government's term — if she, Garlieb and their 3-year-old son were moving to another state. "But I don't see us moving anywhere," she says, "so why do we need to do anything?"
Still on the fence
Steven Obranovich and Mike Bosia, Hardwick
Days after the Vermont legislature legalized same-sex marriage, Steven Obranovich and Mike Bosia were asked, "When are you getting married?" To their friends' surprise, they remarked that, actually, the operative word is "if." As Obranovich explains: "Just because we can go out and buy an SUV doesn't mean we're going to."
Obranovich and Bosia, co-owners of Claire's Restaurant & Bar in Hardwick, have been together since November 10, 1990, when they shared an official "moment" on a Parisian bridge. Memory of that night is enough for 41-year-old Obranovich, whose parents divorced when he was 3, and who doesn't like the idea of governments or religious institutions meddling in his personal life. And, notes the chef, he doesn't like the idea of conforming to a "heterosexual norm."
Bosia's position is more nuanced. On one hand, he shares his partner's suspicion of church and state. ("Marriage is The Man stepping into my life, and there are enough men in my life right now!") On the other, the idea of getting married appeals to him for practical reasons. Aside from the obvious legal protections, it would be a "political statement," he explains. The couple made a similar statement in 1990, when they became two of San Francisco's first registered "domestic partners" — a designation that foreshadowed subsequent campaigns for same-sex rights.
Besides, Bosia notes, not getting married could reduce the legal protections they currently have. "I sometimes feel like the state legislature, by authorizing us to get married, has taken away our common-law status," he says. "Now we've been reduced to the status of 'boyfriends' unless we take the official act."
Saving ourselves for the feds
Linda Markin and Marie LaPre Grabon, Hardwick
Linda Markin and Marie LaPre Grabon's 30-year relationship dates back to the "the dark ages in Vermont … as far as gay rights, acceptance, even tolerance is concerned," Markin notes. "I lost two jobs, and we were denied housing once before the anti-discrimination bill was passed in the early 1990s."
The couple testified before the legislature then, and again during hearings around the Baker decision. "Like most of our friends, we were too excited about civil unions to be upset for long that we didn't get marriage," Markin recalls. The two got CU'd in 2000.
The last nine years has brought a "world of change," Markin observes. And she and LaPre Grabon were cheered to see so many straight people come out in support of this year's push to take the next step toward marriage equality. But she was disappointed to discover that, after the veto override, they didn't understand that even "if we trade in our CU for a marriage certificate, we still can't file a joint federal tax return saving us thousands of dollars each year, have access to each others' Social Security survivor benefits if one of us dies, or transfer property to each other without incurring federal taxes. Nor can friends with partners from other countries marry them and live together in the USA. And that's just a short list of our still-second-class marriage opportunity."
Acknowledging Vermont has done as much as a state can do, Markin and LaPre Grabon have decided to retain their civil union "until marriage confers the same rights and responsibilities for us as it does for our heterosexual neighbors."
— Mike Ives