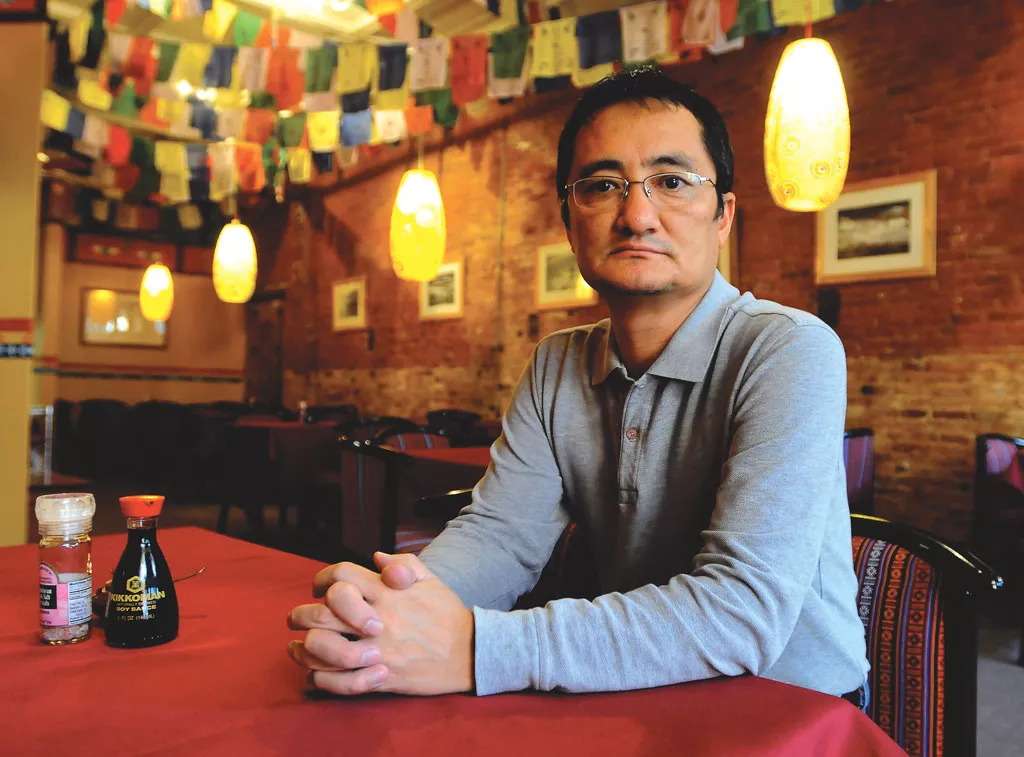 Courtesy Of Rob Fountain
Tenzin Dorjee
When Seven Days visited Himalaya Restaurant in Plattsburgh three years ago, owner Tenzin Dorjee told us, "My wife and I are pretty passionate about doing a restaurant in Burlington." That energy has finally found a home at 3 Main Street, the space previously known as Madera's Restaurante Mexicano & Cantina and Mona's Restaurant.
A debilitating car accident in 2012 delayed Dorjee and wife Yangchen in their search for the right space. But when they met Melinda Moulton of Main Street Landing and saw "the vibe and the way she dealt with us, we instantly thought, Well, this is the kind of people we want to deal with," Dorjee recalls. The covetable waterfront location, with its existing, up-to-code kitchen, didn't hurt, either.
The Dorjees hope to open their new restaurant in March or April. After that, they'll shuttle between the Plattsburgh and Burlington locations, with one of Dorjee's cousins running each kitchen.
As in Plattsburgh, the Burlington menu will be divided into Bhutanese, Nepalese and Tibetan options. While most Tibetan dishes are steamed, including the dumplings known as momos, Dorjee also serves several hand-pulled noodle dishes. He lightly spices Nepalese stews called tarkari using flavors similar to those of Indian cuisine — which will also feature on the Burlington menu. Chile-laden Bhutanese cuisine is best enjoyed with a cup of salted butter tea.
As in Plattsburgh, Dorjee will get most of his ingredients from local farms — in fact, he already sources from Vermont growers. He'll keep most of the Plattsburgh menu intact, he adds, while augmenting it with dishes he feared would challenge diners in a community where he and his family are the only Himalayans. One addition will be daily lunch specials; each day, Dorjee says, his staff will prepare three or four different meals focused on a Himalayan country or theme.
Dorjee will spend the months before his projected spring opening transforming 3 Main Street into a Himalayan oasis — on the cold east shore of Lake Champlain.
The original print version of this article was headlined "Himalaya High"