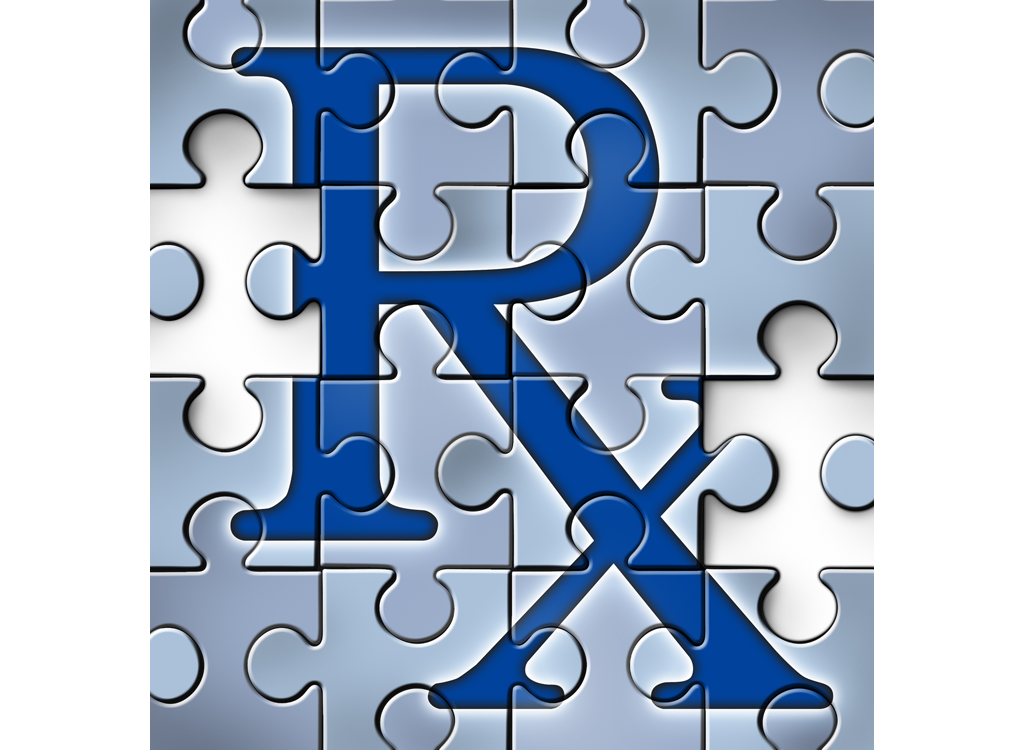 As Vermont's political establishment prepares for an epic battle over whether — and how — to pay for the nation's first universal health care system, an unlikely character is sounding the alarm.
He doesn't believe the legislature has the fortitude to raise $2 billion in revenue to pay for the so-called single-payer system Gov. Peter Shumlin's administration has spent nearly four years crafting. And he fears that if the governor and legislature rely on a hefty payroll tax to finance it, they'll drive small employers out of business and commit "political suicide."
Who is this mystery man?
He's no GOP operative, insurance industry executive or Vermont Chamber of Commerce lobbyist. He's John Franco, a lefty lawyer from Burlington who cut his teeth as an aide to Sen. Bernie Sanders (I-Vt.) and has spent 25 years fighting for universal health care.
To the consternation of traditional single-payer advocates, Franco believes Vermont should simply bolster the existing health insurance exchange by increasing subsidies and encouraging more small business employees to enroll directly. By drawing down more federal funds and levying a 1 percent payroll tax — far lower than the double-digit taxes contemplated by consultants — he thinks the state can cover everybody for less money, in less time.
Franco says he's driven not by dogma, but by fear of failure. He remembers all too well when Vermont legislators took what he calls an "all-or-nothing approach" to health care reform in 1994 and ended up with "nothing to fall back on."
Even now — with Democratic super-majorities in the House and Senate and a single-payer-supporting governor — Franco thinks it's unlikely that legislators will sign off on a major tax hike, even if the move away from a premium-based system will save money in the end.
"When I walk around the Statehouse, I don't see $2 billion in taxes in the eyes of many people," he says. "We cannot afford to have this completely collapse and blow up on us. This is just too much of a historical opportunity to let that happen."
Franco's idea isn't new; he's been pitching versions of it for years. A similar concept drafted by legislative consultant Ken Thorpe was briefly debated last winter after Senate President Pro Tem John Campbell (D-Windsor) appeared to embrace it, then distanced himself from it. But in recent months, Franco has stepped up his advocacy, meeting with legislators, the Vermont Business Roundtable, Shumlin's business advisory council and members of the governor's senior staff.
That's got some single-payer advocates worried — because they don't agree with his plan and worry it will undermine their own efforts.
"I fundamentally disagree with John Franco that any reform that's based on the exchange is capable of providing universal affordable health care," says Peter Sterling, another former Sanderista who's spent years fighting for single-payer and now runs the union-funded advocacy group Vermont Leads.
Such a system "will always see tens of thousands of Vermonters who I believe will be uninsured," Sterling says, because some will fail to pay their premiums and others will miss the three-month open enrollment period. Further, he argues, "We cannot sustain a system of using public dollars to subsidize private insurance companies."
Deb Richter, a Montpelier physician and founder of Vermont Health Care for All, says she's spoken with Franco about his concept, but considers it more of a "back of the napkin" theory, because it hasn't been vetted by economists. Rather than dreaming up other ideas, she says, advocates should seize the moment and pass the most comprehensive plan they can.
"Frankly, to come up with a Plan B at this point makes no sense. It feels like a bait-and-switch to me," she says. "This is the plan. The governor's behind it. We're in the best of circumstances to get this done this time."
Of course, what plan the governor is behind isn't quite clear. Shumlin ignored a legislative mandate to submit a financing proposal in January 2013. He now says he'll disclose details of his plan's benefit package later this year and its financing in January 2015 — after this November's election.
Shumlin's director of health care reform, Robin Lunge, says the administration's "goal" is to see the legislature sign off on the governor's plan by the end of the legislative session next May. But given the compressed timeline, the complexity of the subject and its economic impact on every business in the state, many in Montpelier are skeptical that's possible. That skepticism will surely grow if the administration continues to fumble its implementation of Vermont Health Connect, which is currently "down for maintenance."
"If the administration can make a compelling argument why this will be better for the state than what we have now and that it wouldn't be too disruptive, there's the possibility it could pass," says House Speaker Shap Smith (D-Morristown). "But I'm under no illusion: Anything like this will be incredibly difficult to move forward."
As for the timing, he adds, "Let me just put it this way: We are not just going to rubber-stamp anything that gets put in front of us."
With so many obstacles in the path of comprehensive reform, some single-payer supporters privately concede that Franco's plan may end up as a final compromise. But they feel that by embracing the plan too soon, they would fracture support for single-payer, give opponents cover to oppose it and undermine negotiations.
"I think this whole Franco proposal, in a way, is premature. We need to see what the administration comes up with," says Rep. Chris Pearson (P-Burlington), who has worked closely with Franco on health care issues.
Pearson's not the only one hesitant to discuss Franco's plan. Lunge, Smith and the Democratic leaders of the House's health care and tax-writing committees — Reps. Mike Fisher (D-Lincoln) and Janet Ancel (D-Calais) — all brushed off questions about it.
Sen. Tim Ashe (D/P-Chittenden), who chairs the Senate Finance Committee, isn't exactly excited to compare two proposals whose details remain vague or top-secret. Speaking generally, he says he worries Franco's concept wouldn't control spending, might burden the wrong businesses and would rely upon federal subsidies that could dry up under a Republican Congress. But he says it could be a "pragmatic approach" to solving an age-old problem.
"Some people confuse the means with the ends," he says, referring to hard-core single-payer supporters. "What we want is the ends. So if John's plan or anybody else's can get people covered and slow growth in spending, it's worth consideration, because that's what really matters."
He adds, "There are purists who are going to think this is some signal or message or provocative statement. It's a logical, sane position."
What would be insane, says Franco, is to let the perfect plan be the enemy of the good one.
"I've been at this for 25 years, and I don't want to see this screwed up," he says. "I'm 62 years old. I don't have forever here. I'm not going to spend two or three decades at the church, waiting for the bride to arrive."
Lobby Hobby
When Lt. Gov. Phil Scott reports his latest fundraising figures this week, one group will surely be represented: registered Vermont lobbyists.
As of early September, Scott had raised nearly $15,000 for his reelection campaign from lobbyists, their firms and their clients. At least 12 registered lobbyists had donated directly — including Andrew MacLean of MacLean Meehan & Rice, Joe Choquette of Downs Rachlin Martin and Chuck Storrow of KSE Partners.
Choquette's colleague, DRM lobbyist and Montpelier Mayor John Hollar, joined real estate developer and Barre Mayor Thom Lauzon in hosting a fundraiser for Scott in August. This Wednesday night, MMR lobbyist Heidi Tringe will cohost another fundraiser for the Republican incumbent in Burlington.
Hollar — whose clients hail from the banking, insurance, hospital and energy industries — even starred in Scott's first television advertisement, vouching for the lite gov's character.
What kind of message does all this lobbyist love send to voters?
"These are all people I know and work with," Scott explains, adding that he included the Democratic mayor in his TV ad to highlight his bipartisan bona fides.
Scott says Hollar has lobbied him in the past, but the lieutenant governor can't remember on whose behalf or on what issues. He says he doles out no special treatment to his donors.
"I don't think there's any quid pro quo at all," he says. "Certainly that's not something I would deliver."
While Hollar says he was "surprised, I guess, by the prominence" of his appearance in Scott's ad, he says there is nothing unusual about a lobbyist contributing to a political campaign.
"I think you're going to have a hard time finding any fundraising event when a lobbyist isn't involved," Hollar says. "I don't think he's going to be any more likely to support my clients than he would have otherwise."
Scott's Progressive and Democratic opponent, former Burlington legislator Dean Corren, isn't likely to find himself in the same position. Having qualified for up to $200,000 in public financing in June by raising more than 750 small contributions, Corren's barred from taking any additional cash.
"I would never take money from lobbyists like that," he says, noting that even Vermont's pint-size lobbying industry still draws millions of dollars each year. "That wouldn't be spent if it didn't have an effect."
Media Notes
Burlington Free Press publisher Jim Fogler is leaving the paper to take a job as vice president of business development at Party City, a New Jersey-based costume supply chain, the Freeps reported last Thursday.
The 26-year veteran of Free Press owner Gannett Company, Inc., wrote in a note to readers on Friday that, "The offer came about after our marketing approaches were presented to the chairman of Party City as the company prepared to open a flagship store in South Burlington."
Must've been quite a presentation! Since he disclosed his hiring, the paper has been blanketed with Party City ads — including one in Saturday's edition that took up the entire back page and bled onto the front.
Party City got some free ink, too: A week before Fogler announced his new job, the Freeps ran a 340-word story about the costume shop's opening.
Neither Fogler nor Party City returned calls seeking comment.
Not everybody's leaving the journalism party. Vermont Public Radio has hired WBEZ-Chicago's Alex Keefe to replace Neal Charnoff as the local host of NPR's "All Things Considered." Charnoff departed the station in August after 18 years at VPR to take a gig at a North Carolina public radio station.
Keefe, who has covered politics at WBEZ since he joined up in 2010, says he's "looking forward to getting back to live radio and growing as a journalist there."
"Vermont is certainly much smaller than Chicago, but VPR is a network that punches well above its weight, in large part because its audience is so engaged," he says.
Lastly, some news on the media ownership front — and not of the depressing variety: Eleven employees of the Barton Chronicle struck a deal last month to buy the Northeast Kingdom weekly from founding publishers Chris and Ellen Braithwaite.
Chris Braithwaite, who retired from the paper earlier this year and is now running for the Vermont House, says he believes that "ultimate authority shouldn't be removed from the workplace" and that local ownership is important.
"They've done it for a long time. They know how to do it," he says of his former colleagues. "We all share a common set of values when it comes to community journalism."
Neither Braithwaite nor his successors would disclose the exact terms of the deal, which they expect to close early next year.
Says general manager Tracy Davis Pierce, who will become the paper's next publisher, "We want to carry on the Chronicle's current mission, and we didn't want things to change."
Disclosure: Tim Ashe is the domestic partner of Seven Days publisher and coeditor Paula Routly.
The original print version of this article was headlined "Plan B"