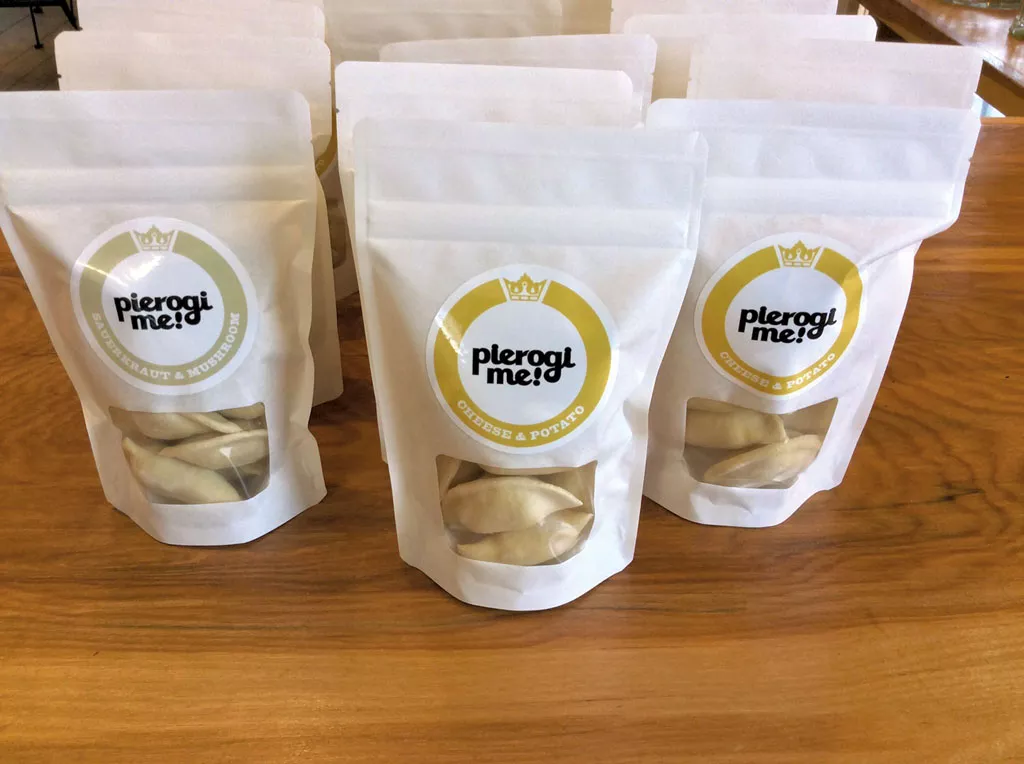 In November 2013, native Pole Viktor Witkowski began selling homemade pierogi at the Woodstock Winter Farmers Market as Pierogi Me! Since then, the business has expanded to include vending at several other Vermont and New Hampshire markets and stores as far afield as Cambridge, Mass. The pierogi trade is so brisk that, last month, Witkowski moved operations from his home into a professional kitchen. With it, he opened a weekend-only pierogi café, also called Pierogi Me!
Witkowski operates the rustic-chic location at 1 Quechee Main Street in Quechee (also home to Fat Hat Clothing) as a commercial kitchen throughout the week. On Saturday and Sunday, from 11 a.m. to 3 p.m., Pierogi Me! serves a small menu in the mold of a pierogarnia in Poland.
Pierogi varieties always include his classic sauerkraut-and-mushroom, potato-and-cheese and ricotta-and-beet flavors. Moving into a commercial kitchen has also allowed him to expand into meat pierogi, signaling the debut of a pork-and-sauerkraut dumpling. The rest of the menu changes weekly. "I always do a salad, and I make everything fresh based on what kind of ingredients I have," Witkowski says.
Pierogi are served topped a variety of ways, both with more traditional options such as fried onions and bacon or Polish American dill-garlic sour cream. Each week, there are different soups, along with salads and house-made sauerkraut.
The dumplings are also available frozen to take home, and Witkowski is working on reaching out to more stores and restaurants beyond the Upper Valley to carry his products. As the business expands, he plans to hire help for the first time. And as the brand grows, so will the restaurant's scope and hours of operation.