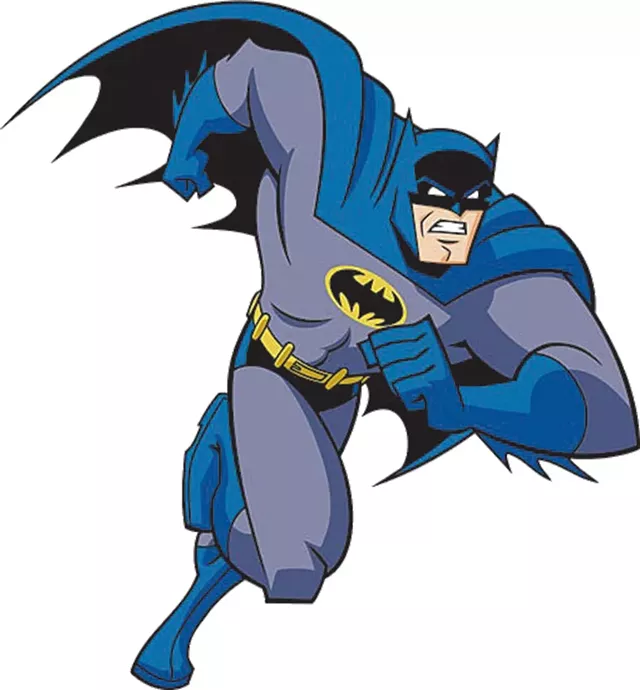 The other night, I walked into the living room and saw a puzzling scene: My sons, Felix, 6, and Leo, 4, were watching a Batman cartoon. They were sitting so close to one another that their bodies touched, but each boy was watching on his own separate iPad. They'd started the episode just seconds apart, so that one iPad slightly echoed the other.
Why did they each need their own iPad? The set-up seemed ridiculous and excessive. And it infuriated me.
I flashed back to the good old days of two years ago, when my adorable kids cuddled in my big bed after a bath, their hair scented with Johnson's baby shampoo. They would watch "Super Why!" and "The Backyardigans" for 20 minutes before books and tuck-in, grateful for the media I had chosen for them.
I thought about when Felix was a toddler, and I started reading him long books: Alice's Adventures in Wonderland, Harry Potter and the Sorcerer's Stone, Gulliver's Travels, Moby-Dick. OK, not Moby-Dick, but still, we would sit together on the couch and I'd read to him for 30 minutes or an hour or more. We'd pull a blanket over our laps and he'd lean his tiny body into mine, building pictures in his imagination. My voice would start giving out before he lost interest. I loved that.
I'm an avid reader, and I hope that rubs off on my boys. But it wasn't just a love of literacy that prompted me to reach for longer books; I was also thinking about helping them develop focus and stamina.
My boys live in a screen-drenched era saturated with digital temptations. We've already got quite a few in our house: We own two smartphones, two iPads, two laptops, a desktop and a big-screen television.
Our devices let us FaceTime with grandparents in Indiana and Connecticut, explore pyramids and the Great Wall of China on Google Earth, and helped Felix make his first stop-motion movie at LEGO camp this summer. The other night, when I found out the kids had never seen Michael Jordan in action, we spontaneously pulled up a few compilations on YouTube.
But it's scary how fast this technology is changing. Who knows what it will look like by the time Leo's in high school 10 years from now? It's already so alluring, so distracting.
Even for me.
When I wake up in the morning, I check my phone before I even go to the bathroom or brush my teeth. During the recent U.S. Open, after the kids went to bed, I often found myself watching a match on television, while simultaneously reading Twitter comments about it on my smartphone, all while tweaking the next day's lesson plans on my laptop.
I went to Montréal for the day this summer and turned off my phone to avoid roaming fees. Ten hours without smartphone access banished me to an emotional, paranoid Siberia.
My wife, Shannon, and I are aware of the influence we have on our kids, so we've been trying hard to curb our screen time around them, and to limit theirs to less than an hour a day. This summer, we spent a lot more time at the pool than we did at the movies. Our family dinners are screen-free, our art supplies are always at the ready, and we end each night with a long session of books and hugs.
But I still fear that as my boys grow up, their attention spans will shrink and technology will become a brightly lit barrier between them and real human interaction. When I saw them watching the same show on separate iPads, I feared I was failing to protect them from this fate. Which is why it made me so angry.
Still, I kept my calm when I asked them why they both needed iPads. Couldn't they easily enjoy the episode together with one? They looked at me like I had 17 heads. Felix told me that he'd started his episode first, but that Leo had missed the very beginning and had cued it up on the second device so he didn't miss anything.
Actually, that kind of made sense.
It still seemed wasteful, but I let it go. Kids these days. Maybe I should stick to worrying about the content itself and the amount they're consuming, and let them decide how they're going to consume it. At least, for now, it's only Batman I'm up against.