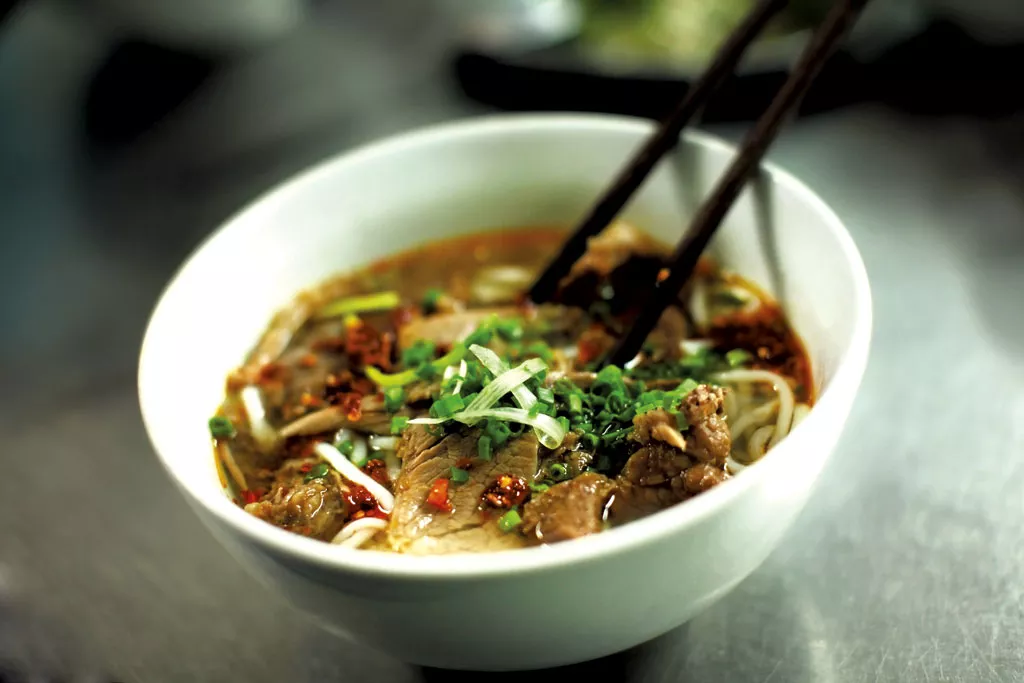 dreamstime.com, Sabina Pensek
Montpelier is getting a new Asian restaurant. Called Pho Thai Express and located in the former Montpelier Village Pizza space at 54 Main Street, the 18-seat restaurant will focus on noodles — including, of course, Vietnamese-style pho, as well as perhaps Thai noodles and curries.
Owner Somchit "Sam" Thongjanthoug says he's still finalizing the menu, but his goal is to serve affordable, quickly prepared meals as a healthy alternative to fast food. "Even at Burger King, it's $10 for a hamburger," Thongjanthoug says, once you add fries and a drink. His daily specials — which will include a bowl of pho or other entrée-size dish, bottled water and dessert — will ring up at $8.99 and can be ready in a flash.
"In two to three minutes, my food will be done," Thongjanthoug says. The idea is to serve a busy lunch crowd, since the restaurant is located across from city hall and just around the corner from the Vermont Statehouse and federal buildings.
Potential dishes include fresh rolls, rice bowls, chicken and rice, salads, and Asian custards for dessert. The owner says he plans to limit the menu to fewer than 10 items per day to speed the turnover of inventory. "If you stock all the food, like at Chinese restaurants, which have 100 items on the menu, no one can order all that," Thongjanthoug says. "Then you have to put it into the freezer."
The menu will feature local ingredients and change often. "We don't want to use the same menu every month, every year," he says. "We want to make fresh food every day."
Another reason he's making the menu brief is to keep staffing needs to a minimum. Thongjanthoug and his wife, who worked at a prominent Chittenden County Thai restaurant for the past six years, will do the cooking, and their son will help in the front of the house.
Like most details, Pho Thai Express' opening date is still fuzzy, but Thongjanthoug says he hopes to open by mid-May and serve lunch and dinner seven days a week.
Courtesy Of Mlc Bakeshop
Pastries at MLC Bakeshop
Those hoping to grab a loaf of bread or a sweet at
Misery Loves Co.
's
MLC Bakeshop
in Winooski had better hop to it: May 3 will be the storefront's last day. Co-owner
Nathaniel Wade
says he plans to keep the space as a test kitchen, event space and production bakery, which "will continue to do bread for the restaurant and for wholesale."
The move represents a shift in priorities, Wade adds: Closing the retail shop will allow Misery management to focus more on its restaurant and catering businesses. Hungry patrons can look forward to extended hours at the restaurant, which Wade plans to keep open seven days a week.