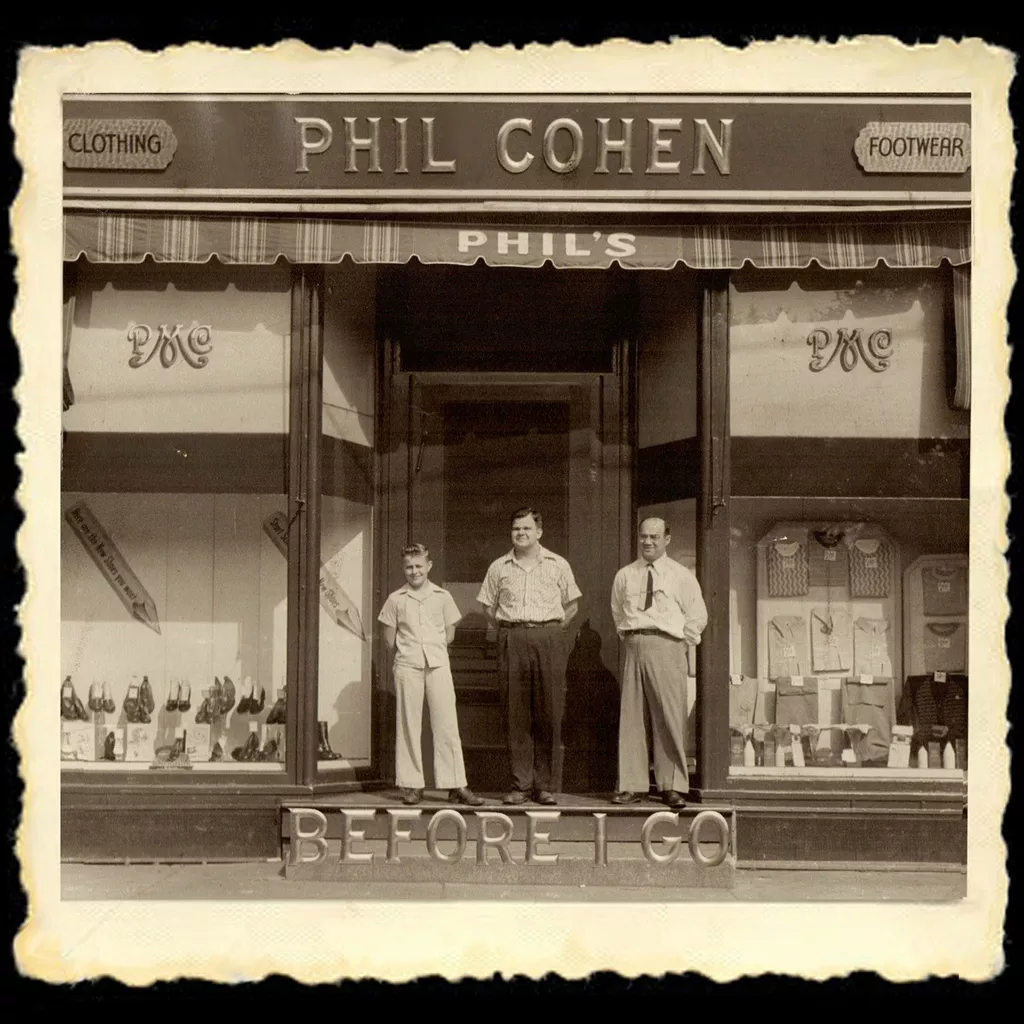 (Green Mountain Records, CD, digital download)
Vermont native and current Brooklyn resident Phil Cohen's latest proper release, Before I Go, opens with an old-timey, frenetic plea for a stable relationship called "Love Me True." Complete with upright bass (Emmett Knox), drums (Matthew Vitti), mandolin and fiddle (both courtesy of Ramsey Khudairi), the song travels at a freight-train pace, almost literally. You can hear the influence of American music pulsing through Cohen's diction and delivery and, while his performance is enthusiastic, you can almost too easily sense his desire to embody canonical timelessness.
Before I Go moves along pleasantly in this manner for a little over half of its length. Songs such as "Flew the Coop" and "Sweet Kings County Flowers" paint rural pictures of gentle rivers and turning leaves over fingerpicked acoustic guitars. You know, rustic stuff like that.
This brand of nostalgia is a prevalent force in music these days, and for good reason. A lot of shit changed really fast and maybe not for the better, so it might be nice to sneak a little of the past into our present. It's an admirable ambition, but often the results lack the specificity that makes art personal and simultaneously relatable, which in turn makes the present a little easier to stomach.
So it comes as a surprise when Cohen mentions "processed chicken soup" in the song "Pumpkin & Pumpernickel," a really sweet ballad about taking care of someone who's feeling under the weather. There's nothing too modern about processed chicken soup — it's been around for a minute — but there is something about the lyric's specificity that just hits. You feel like Cohen is somehow present for the first time on the record. And his presence is refreshing. (Full disclosure: I have a cold while writing this and may be slightly biased.)
"Loaded Gun," hands down Before I Go's standout track, paints a picture more honest and modern than any you'd expect to find after listening to the album's preceding seven songs. Cohen has really made you wait for it. With just acoustic guitars and mandolin, he sings lines such as "We got our clubs and we got our bars / And I fuck models and you fuck stars." And he even makes a casual reference to snorting cocaine in Trump Tower.
Perhaps these are fictional accounts, but in the context of this album they come off as pleasantly revealing and artistically bold. In the classic sense, there's nothing poetic about the words "Trump Tower." But there's something poetically honest about them. Unfortunately, Before I Go seems to leave us right at the moment when our narrator has hit his stride. Here's looking to the future, Cohen.
Before I Go by Phil Cohen is available at philcohen.bandcamp.com.