NEW! We are now publicizing online-only events, art shows and other virtual performances on this website. Please submit your events for consideration.
Peter Schumann
When: Feb. 22-March 31 2021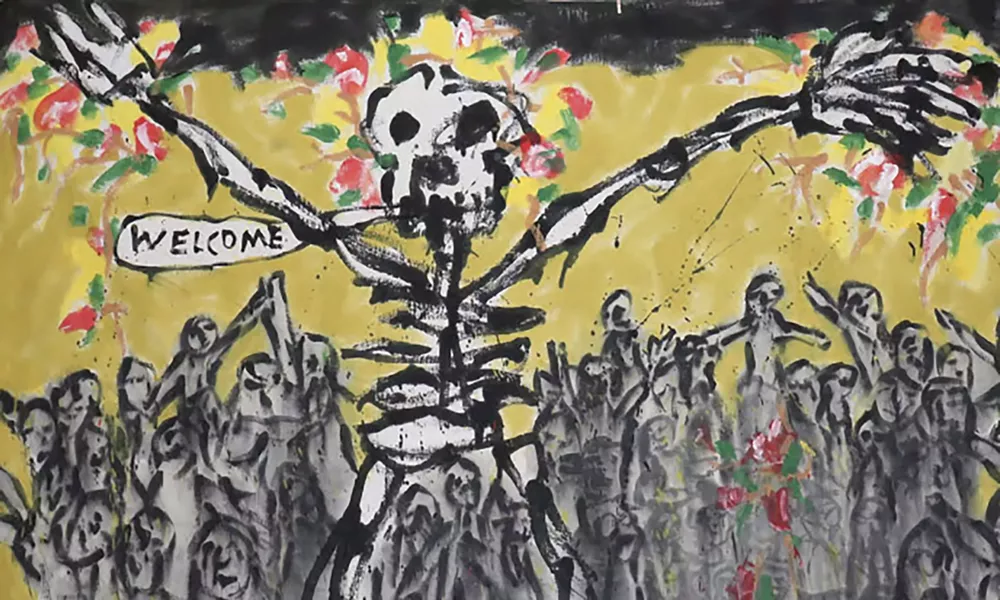 Courtesy of Rabble-Rouser
"The In and Out Show, 'Off We Go' riding through 'The All' with Bedsheet Mitigations," paintings on discarded king-size bedsheets by the octogenarian founder of Bread and Puppet Theater.