In the first weeks of a legislative session, the bills that flood the Statehouse quickly give Vermonters a chance to see what their lawmakers are hoping to accomplish.
Tweaks to the state's school-district consolidation law? Yeah, that's in the torrent. New ideas for how to handle health insurance coverage? Of course. Tax policy? You can count on it.
Some bills go beyond the bread and butter of state policy. Scanning through some of the newly introduced pieces of legislation, one can't help but do a double take or two.
"We get some funny ones," said Rep. Patrick Brennan (R-Colchester), who chairs the House Transportation Committee, noting that most bills have little to no chance of passing. "Only the cream is going to rise to the top."
In the 2015-16 legislative biennium, legislators introduced 1,155 bills. Only 197 of them became law. The vast majority amount to a mere sentence read aloud by the House clerk and shuffled off to a committee to languish.
This year, lawmakers are producing their share of head-scratching legislation.
What would prompt a liberal Progressive representative to call for registration of bicycles? Are the six male sponsors of a bill that would remove the sales tax on tampons trying to make a statement? Must we really repeal a law that makes it illegal to obtain maps during wartime? And why would we want shallower graves?
The story behind each bill is not always what you might think. Here are seven curious bills that have emerged so far in the 2017 legislative session:
Keep your pants on
Rep. Clem Bissonnette (D-Winooski) claims he has nothing against Vermont's nudity law, under which it's illegal to get naked in public but perfectly legal to be naked in public.
One of his constituents, however, does.
Last summer, a man turned heads by strolling naked down Church Street in Burlington. The sightings became a cause célèbre, but police could do nothing because the man didn't publicly disrobe. He showed up buck naked.
Pastor Glen Russell of the Faith Baptist Church in Winooski called Bissonnette asking him to do something about it.
"He was very upset, and he said, 'I'm sure you've heard from other people,'" the lawmaker said. "I said, 'No.'"
At Russell's request, Bissonnette nonetheless drafted legislation H.73. The bill makes public nudity illegal — and punishable by up to 60 days in jail. It defines "nude" as the display of "any one or more of the following uncovered parts of the human body: (A) genitals; (B) pubic area; or (C) anus."
Bissonnette's bill illustrates some lawmakers' view of their role: Sponsoring legislation on behalf of a constituent — even if the rep isn't wholly behind it. "I told the pastor, 'You've got to come down and testify. I'll get you into the committee,'" he said.
Beastly practice
If Bissonnette's bill doesn't keep people clothed, he has another meant to prevent them from having sex with animals.
Vermont, apparently, is one of just eight states that doesn't specifically outlaw that, according to the Humane Society of the United States. Like Pastor Russell, the organization has turned to Bissonnette for help. Bissonnette fully supports the cause.
The Winooski Democrat is drafting legislation that would ban sexual contact with animals, as New Hampshire did last year.
Animal cruelty is already illegal in Vermont, according to Humane Society state director Barry Londeree. And while sexual assault of an animal is certainly cruel, proving physical harm can be tough.
"Unless the animal sustains physical injuries, charging perpetrators under the animal cruelty statute is extremely difficult," he said.
Londeree offered evidence that such behavior is a problem in Vermont. An online forum for people who have sex with animals includes postings from those seeking to make connections in the Green Mountain State.
"The longer Vermont remains as the only Northeast state that allows this behavior, the more we will become a destination for those who commit these horrible acts," Londeree said.
Tampon tax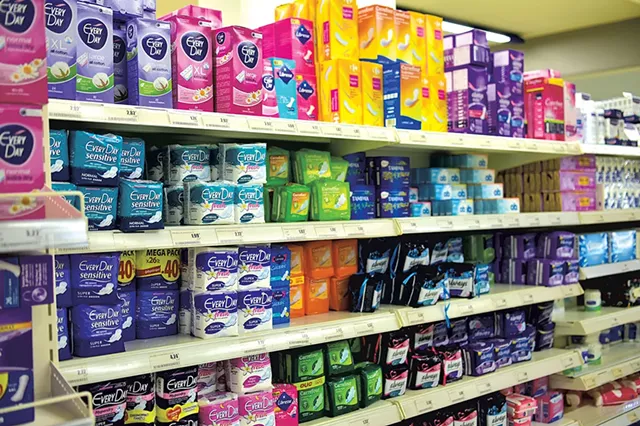 When six men sponsor legislation to eliminate the sales tax on feminine hygiene products, is it fair to assume they're trying to make a statement?
Not so, according to Rep. Paul Poirier (I-Barre), lead sponsor of the bill, H.43.
Poirier said a female constituent told him, "My period is not the state's business." Poirier's wife chimed in, he said, arguing that tampons shouldn't be taxed.
Indeed, a worldwide campaign is on to eliminate levies on the products. In 2015, Canada's federal government nixed the tax. That year, Cosmopolitan magazine joined the campaign.
When Poirier approached legislative lawyers about drafting a bill, they told him other legislators had come up with the same idea. All of them happened to be men. Rep. Jim Condon (D-Colchester) said a constituent had also urged him to pursue the tax exemption.
Why was it that only men sponsored this year's bill? One female legislator put it this way: "It's $2 a year you're going to save. After all these years, that's what we get?"
Pedal-registration pusher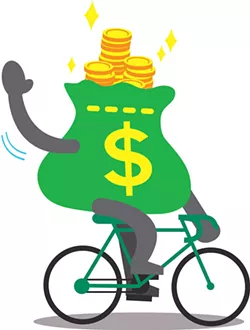 Rep. Cindy Weed (P-Enosburg Falls) is a liberal Progressive who supports alternative means of transportation. Yet she has sponsored a bill, H.46, that would require people over age 16 to register any bicycle they pedal on Vermont roads.
Weed abides by the same theory of legislating that Bissonnette does. She'll draft a bill for a constituent even if she doesn't support its intent. After Weed's name on H.46 are the words "by request." That tells fellow legislators she's submitted the bill on behalf of someone else.
"They need to have a voice," she said.
Brennan, whose House Transportation Committee was assigned Weed's bill, does support the idea behind the legislation. He thinks all who use public roads should help pay for their maintenance.
But this issue has come up enough times that Brennan knows the Department of Motor Vehicles' position. "DMV will tell us it'll cost more to implement the program than the revenues will generate," Brennan said.
So what will become of Weed's legislation? "We'll probably just put it on the wall," Brennan said, referring to the committee room bulletin board where pending bills are tacked.
Three and a Half Feet Under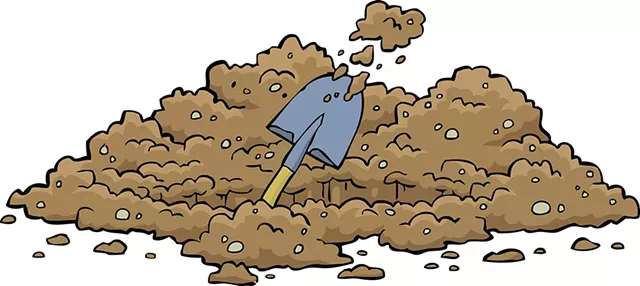 When Rep. Janet Ancel (D-Calais) sponsored a bill that would change the state's minimum burial depth from five feet to a mere 3.5 feet, she was not driven by some ghoulish desire to bring bodies closer to the surface. The Calais Cemetery Commission made the request to accommodate "green" or "natural" burials.
At five feet, soil lacks the oxygen needed to allow for natural decomposition, said Michelle Acciavatti. She owns a company called Ending Well and is an end-of-life specialist with whom the commission consulted.
"Three and a half feet puts the body into this very active area of soil," said the Montpelier woman.
Acciavatti said more people are choosing green burials, in which an unembalmed body is wrapped in a shroud or placed in a box made of locally available wood or untreated cardboard.
Changing the state's minimum burial depth would still allow more traditional, embalmed-body-in-satin-lined-casket burials to continue, whether five — or six — feet under.
Wet Theaters
Vermont has so many quirky liquor laws that legislators end up tweaking them almost every year. Before one such change, it was illegal for a bar patron to buy two drinks at a time, in order to bring one back to the table for a companion.
This year, lawmakers from Bennington County want theaters to be able to serve beer and wine with the show.
"What we heard from our local theaters was that to serve alcohol they have to go through the same process as a restaurant," said Sen. Brian Campion (D-Bennington), who is cosponsoring a Senate bill, S.30, which has a House companion, H.89.
"Is there any flexibility to let these folks do this?" Campion asked.
Ye old wartime security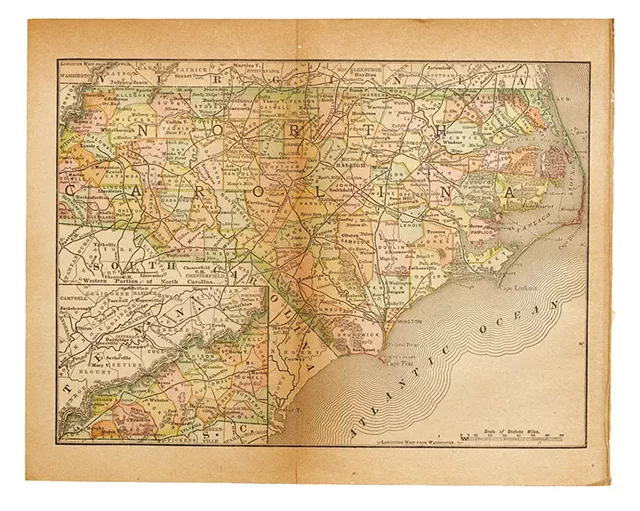 Kirk Williams, a deputy state's attorney in Caledonia County, passes his downtime leafing through state statute books looking for obsolete laws.
He found one that caught the attention of Sen. Joe Benning (R-Caledonia), a defense attorney who hangs in the same courthouse circles and has come to believe that Vermont statutes need some weeding out.
A state law that Williams says appears to have been enacted in 1917 — during World War I — makes it a felony to possess certain maps in wartime or when the United States is threatened by war. It's listed under the heading, "Treason and other offenses against the government" and is punishable by up to 10 years in prison.
Specifically, the law prohibits possession of maps of "any military camp, fort, armory, arsenal or building in which munitions are stored, or of any bridge, road, canal, dockyard, telephone or telegraph line or equipment, wireless station or equipment, railway or property of any corporation subject to the supervision of the public service board, or of any municipality."
"It makes us look goofy, so we're going to try to repeal it," Benning said. His bill that would do so is S.39.
In the age of smartphones, Benning noted that most Vermonters possess maps pretty much all the time. Some of those maps surely feature a road or two. Maybe even a bridge or a canal.
Are we in wartime? Hard to know, Benning said. "We are in the posture of war," he said. "Whether we are actually at war is less clear."