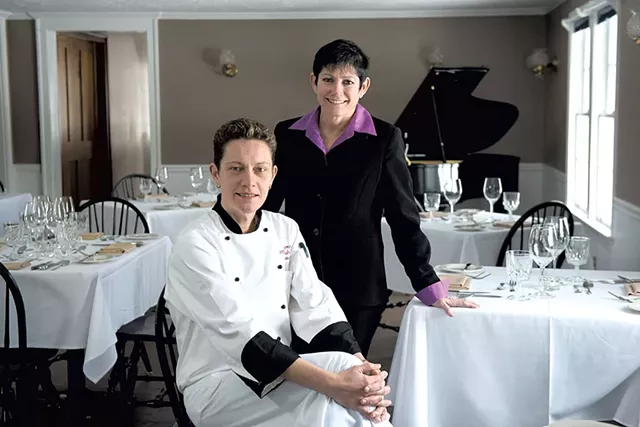 Jevgenija Saromova and Mara Melman of the Lincoln Inn
The Lincoln Inn & Restaurant at the Covered Bridge in Woodstock has reopened its Paul Newman Private Dining Room as the Chef's Table. Prior to the Hollywood legend's death in 2008, the space was used to serve Newman and his family when they visited the inn, according to owner Mara Mehlman.
Now, equipped with one table that can accommodate up to six people, the Chef's Table will serve diners a seven- or 12-course meal in a more private setting than the inn's restaurant, which can seat 40. During each course, the chef, Jevgenija Saromova, will speak about her inspiration for the dish. One recent meal included skate; agnolotti with rabbit and quail; two steak courses; salmon; sea bass; and chocolate fondant.
While the inn's main dining room is typically open Thursday through Sunday, special arrangements may be made other nights of the week for the Chef's Table, which requires reservations.