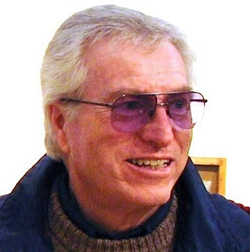 Patrick Cavanagh, 73, of Granville, NY, passed away Saturday, March 12, 2016 at Glens Falls Hospital.
Born in Montreal, Quebec on September 29, 1942 he was the son of the late David and Agnes (Farrell) Cavanagh.
Over many years of service to his community, Pat worked as a high school teacher in Montreal, an Assistant Professor at the University of Kentucky and Castleton State College, and a Psychologist in the Warren and Washington Counties of NY. He was a founding member of the Glens Falls Center for Children & Families, a therapist at his private practice, Adirondack Family Psychology, and a consultant for the Washington and Warren County Head Start programs, where he was a great support for children, parents and teachers.
For years he was active on the board of the Washington and Warren County Mental Health Association, including several years as president. In 2012, he was very honored to receive the Walter P. Reichert Award for his services to the local mental health community.
Pat also enjoyed spending time with family and friends; sailing his boat named Gratitude, and singing and playing guitar after dinner, around a campfire, while watching Law and Order, but especially with his grandchildren.
In addition to his parents Patrick is predeceased by his brother, Kenneth Cavanagh.
Left to cherish his memory are his wife, Phyllis Cavanagh; his sons, Ben Cavanagh and his wife Stephanie, Sean Cavanagh and his wife Jennifer; grandchildren, Marin, Simon, Hannah and Aaron Cavanagh; his brother, David Cavanagh and his wife Sharon Webster; sister-in-law, Suzan Cavanagh; niece, Sarah Cavanagh and her husband Yannis Themelis; nephew, Michael Cavanagh; sisters-in-law Linda Hill and Ellen Zaretsky; along with several cousins.
A celebration of Patrick's life took place on Friday, March 18, at Kilmer Funeral Home in Fort Edward, NY. A gathering of friends will be held in Ottawa, Ontario, at a later date.
In lieu of flowers donations may be made in his memory to the Warren and Washington Association for Mental Health, 3043 State Route 4, Hudson Falls, NY 12839; or Christie Lake Kids, 400 Coventry Rd, Ottawa, ON K1K 2C7, Canada.