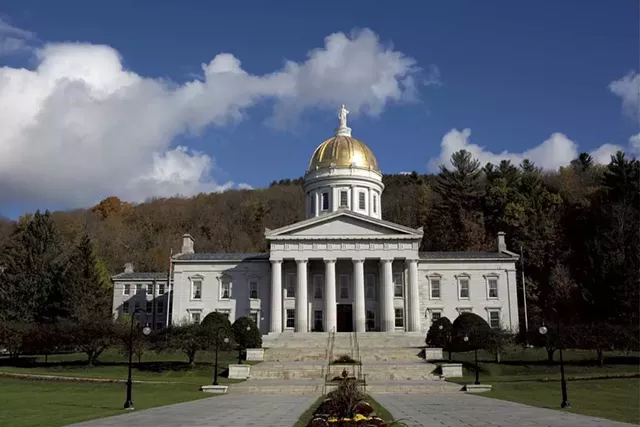 Dreamstime
Vermont Statehouse
1. Vermont Statehouse
Open from 7 a.m. to 5 p.m. Monday through Friday — and some nights and Saturdays — Vermont's golden-domed capitol building is one of the nation's oldest and most accessible. Visitors can walk right in and wander the halls or take a free, guided tour, available late June through October. Highlights include the elegantly restored House and Senate chambers, as well as the Cedar Creek Room, decorated with an enormous oil painting of the Civil War battle for which it's named, in which Vermont troops played a decisive role. Chances of spotting actual lawmakers are lower in the summer; the state's part-time legislature is in session from January to May.
[location-1]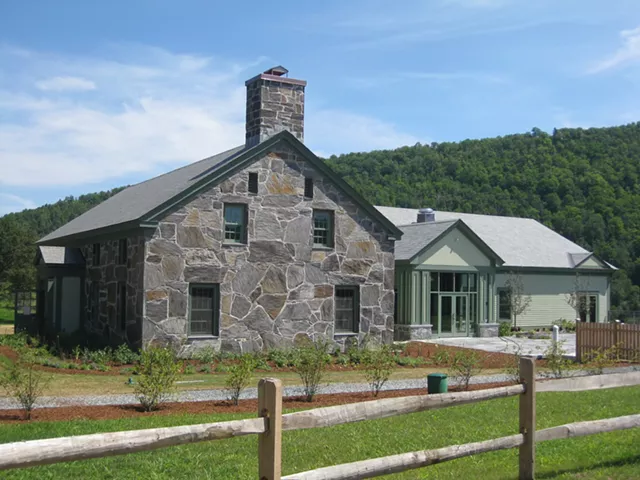 Courtesy Image
Calvin Coolidge Homestead
2. Calvin Coolidge Homestead
The Vermont homestead where Calvin Coolidge was born — on July 4, 1872 — is also the place where the Republican lawyer was sworn in as the 30th president after the sudden death of his predecessor, Warren G. Harding. Coolidge's father, a notary public, administered the oath of office there on August 3, 1923. From the end of May through October, visitors can tour Coolidge's boyhood home, as well as several other buildings in Plymouth Notch that are part of the state-owned site. The village actually served as "the Vermont White House" during the summer of 1924, when Coolidge and his entire retinue descended on the town for the month of August. An on-site cheese factory still produces artisan cheese, and a restaurant serves breakfast and lunch. Admission; $2-10; free for children under 6.
[location-2]
Dreamstime
Bennington Battle Monument
3. Bennington Battle Monument
Built to commemorate the Revolutionary War Battle of Bennington, this gray limestone obelisk stands 304 feet, 4.5 inches tall, making it the tallest structure in the state. An elevator ferries visitors to an observation deck near the top with panoramic views of Vermont, Massachusetts and New York — appropriate, given that the fighting actually took place five miles away, near Walloomsac Heights, N.Y. Statues and plaques surrounding the tower memorialize the heroes of this skirmish that helped turn the tide of the war. Admission, $1-5; free for children under 6.

[location-3]
Courtesy Image
Fort Ticonderoga
4. Fort Ticonderoga
This former military outpost on Lake Champlain's Ticonderoga Peninsula changed hands several times during the 18th century — most memorably when Ethan Allen and his Green Mountain Boys captured it on May 10, 1775, giving the Americans their first victory in the Revolutionary War. Admission is pricey ($24 for per adult; $10 for children ages 5 to 12), but the tickets are good for two days: plenty of time to explore the King's Garden and climb Mount Defiance. The view from the top of the fort — and the narrow channel it defended — illustrates the spot's strategic value.
[location-4]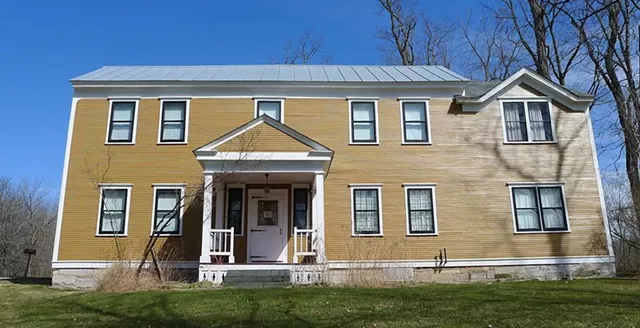 Courtesy Image
Rokeby Museum
5. Rokeby Museum
Explore Vermont's connection to the Underground Railroad at this National Historic Landmark, which is open from mid-May through late October. Four generations of the abolitionist Robinson family lived on this homestead. In the 1830s, they're believed to have harbored fugitives running from slavery. The site's Underground Railroad Education Center vividly illustrates life during the antebellum era and hosts events devoted to contemporary civil rights and racial justice issues. The main house, built in the 1780s, is full of period furnishings; the grounds also contain remnants of the Robinson's Merino sheep farm. Admission, $8-10; free for children under 5.
[location-5]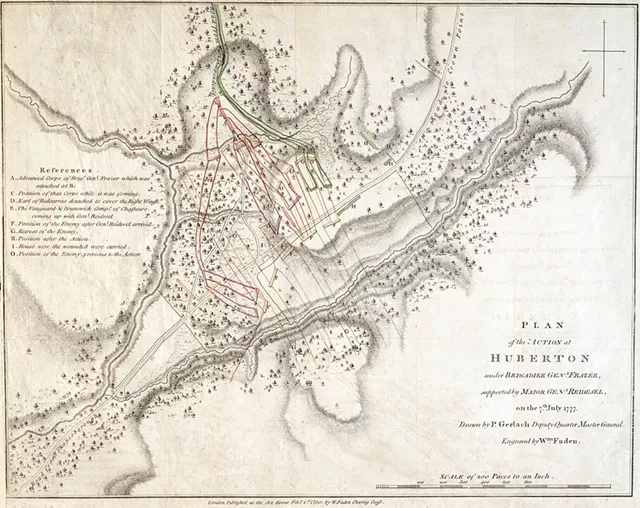 Courtesy Image
Hubbardton Battlefield
6. Hubbardton Battlefield
Colonists clashed with redcoats on this remote battlefield in July of 1777 in the only Revolutionary War engagement that took place entirely in Vermont. The Americans lost, but they put up a good fight. Visitors can wander the meadows where the fighting took place and read up on the history of the conflict and the period in the on-site museum, open from late May through mid-October. Reenactors portray British and American soldiers during a living history weekend on July 7 and 8. Admission, $3; free for children under 15.
[location-6]
Courtesy Image
Justin Morrill Homestead
7. Justin Morrill Homestead
Strafford native Justin Morrill never attended college; he dropped out of school at age 15 to work full time as a shopkeeper. But during his 12-year tenure in the U.S. House of Representatives, he made higher education accessible for countless other Americans by championing the Land Grant Colleges Act, passed in 1862, which established publicly funded institutions of higher learning in every state. Learn more about this remarkable Renaissance man, who also served in the U.S. Senate, by touring his Gothic revival home and farm, open from late May to mid-October. Admission, $6.
[location-7]
Note: Local libraries lend out complimentary passes to many of these sites