NEW! We are now publicizing online-only events, art shows and other virtual performances on this website. Please submit your events for consideration.
'Passing'
When: Sat., Sept. 2, 5 p.m. 2017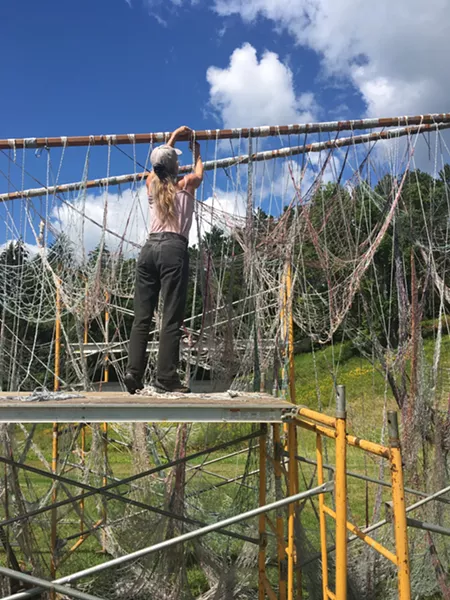 Courtesy of Tracy Penfield
A work-in-progress, site-specific installation and performance created by Chelsea dancer and fiber artist Tracy Penfield, in collaboration with bicoastal artist Tamara Hurwitz Pullman as well as six other dancers and two musicians.