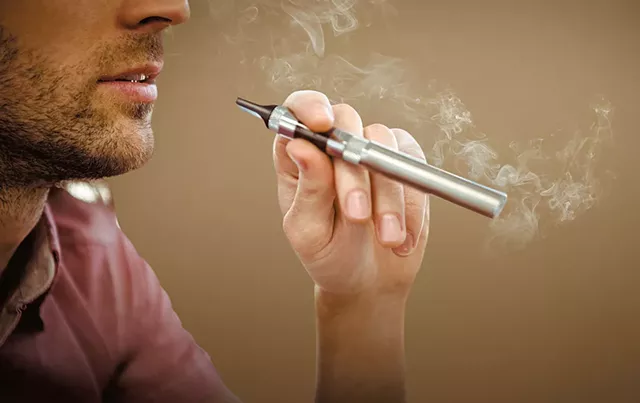 Vermont's 2016 legislative session may have lacked the drama that typically plays out beneath the Statehouse's golden dome. But as they do most years, lawmakers waited until the final week to make some of their most significant decisions.
In some cases, they waited until the final moments: The House and Senate reached a deal on a controversial renewable energy siting bill just hours before adjourning last Saturday morning.
With bills pinging back and forth between the two bodies, it was difficult to track which ones passed and which died on the sidelines. Here's a partial accounting: seven bills that made it to Gov. Peter Shumlin's desk and seven proposals that didn't.
Passed
Vaping Joins Smoking — Out in the Cold
The Coalition for a Tobacco Free Vermont persuaded lawmakers to ban electronic cigarettes from every location where state law now prohibits tobacco products, including restaurants, public buildings and motor vehicles in which young children are passengers.
The group found a powerful ally in Vermont Health Commissioner Harry Chen. He had warned that a survey of high school students showed more teenagers were "vaping" e-cigs than smoking traditional ones — a worry because both contain habit-forming nicotine. Antismoking advocates also sought to make countertop displays of e-cigs illegal, but they lost that fight.
Rep. George Till (D-Jericho) hoped this might be the year he could spark interest in even more restrictive antismoking legislation. He talked the House into increasing the smoking age to 21 and taxing e-cigarettes like other tobacco products — but the Senate extinguished both measures.
Peekaboo, I See You
Technology offers police powerful new tools, such as drones and license plate readers, to assist in their investigations. But the American Civil Liberties Union of Vermont and several legislators argued that those innovations pose a threat to people's privacy.
With the Senate taking the lead, the legislature crafted a package that defines when police can use drones, specifically forbidding them from doing so when private citizens are "peacefully exercising their constitutional rights of free speech and assembly." It also sets up different levels of protection depending on the kind of information that law enforcement is seeking. For the most sensitive information — emails, texts and phone calls and precise location information — police would need to get a warrant.
The ACLU had hoped lawmakers would also shorten the retention period for data recorded by license plate readers mounted on police cruisers and set a higher bar for access to that database. The readers pair plate numbers with time, date and location information. Records are kept for 18 months, but the ACLU wanted the data deleted after 24 hours.
In the end, law enforcement persuaded lawmakers to stick with the access procedures and retention periods that have been in place for the past three years.
Sound and Fury
Throughout the 2016 session, a crew of Vermonters adorned in neon-green vests has maintained a presence at the Statehouse. Its message: Grant citizens a greater say in where solar and wind projects get built.
Balancing the state's renewable energy goals and the concerns of homeowners proved difficult, however. Not until the final hours of the session did lawmakers reach a compromise on S.230.
Under the new law, towns that adopt approved plans will get greater standing in the Public Service Board process. The board in turn has to set new sound standards for wind turbines, in response to noise complaints from neighbors.
Those standards won't take effect soon enough for critics of a planned Swanton wind project.
"We're not happy," said Fairfield resident Penny Dubie, who lives nearby. Her husband is former lieutenant governor Brian Dubie, a one-time proponent of wind power who actively opposes the Swanton project.
A few days later Penny Dubie sounded more optimistic. "Even though I was disappointed, at least there will be some study and rule-making by the PSB to hopefully put in place more protective sound standards for neighbors of wind turbines," she said.
Perseverance Pays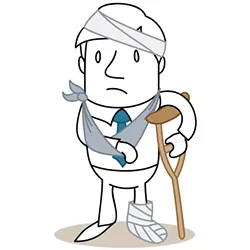 Advocates for children and workers started pushing for paid sick leave a decade ago. Businesses pushed back, blocking bills in 2009 — mid-recession — and again in 2013 and 2014.
This year was different. Rep. Tristan Toleno (D-Brattleboro), a small-business owner, introduced a scaled-back version of the legislation early last year, suggesting that advocates had broadened their base of supporters. Endorsements from legislative leaders and Shumlin improved the bill's prospects, according to Lindsay DesLauriers, director of the small business group Main Street Alliance.
But some business groups remained opposed. "It is going to impact companies that can't afford it," said Bill Driscoll, vice president of Associated Industries of Vermont. "It would have been better if there was a small business carve-out."
Ten months after the House passed the bill in April 2015, the Senate followed suit, and Vermont became the fifth state in the U.S. to require employers to give their workers paid time off for sickness and injury, to go to medical appointments and to care for sick children or relatives. Beginning next January, workers will become eligible for up to three sick days a year. Starting in 2019, they can take up to five.
Second Chances
A year ago, Shumlin signed an executive order eliminating a question on state job applications inquiring about criminal history. The legislature decided that private employers should follow his example.
So they passed a "ban-the-box" law. Employers can still perform criminal background checks and interrogate potential employees about past infractions during an interview, but they can't eliminate anyone based on a form.
"This bill lets people tell their stories," said Dan Barlow of Vermont Businesses for Social Responsibility. Jim Harrison of the Vermont Retail & Grocers Association agreed the change had merit but characterized it as another government mandate.
Lawmakers enacted an additional measure to give Vermonters a second chance to make good. In a tweak to the rules governing driver's license suspensions, the law now allows many individuals who have lost the right to drive as a result of unpaid fines to pay reduced amounts and regain their licenses.
"What we are trying to do is hit the reset button," said Chittenden County State's Attorney T.J. Donovan.
Voting Made Easy
When Secretary of State Jim Condos learned about automatic voter registration from his counterpart in Oregon — now-governor Kate Brown — he knew he wanted replicate it in Vermont. When people apply for drivers' licenses in Oregon, they are automatically registered to vote.
Previously, wannabe drivers in Vermont have had to check a box saying they also wished to exercise their democratic rights. As of July 1, 2017, they'll be signed up automatically.
This is the latest in a string of laws designed to increase Vermont voter access — in contrast to efforts in many other states to constrict it, Condos said. In 2009, Vermont lawmakers agreed to expand early voting. In 2010 they said 17-year-olds could vote in a primary if they would turn 18 by Election Day. Last year they authorized same-day voter registration beginning in 2017.
An Education in Governance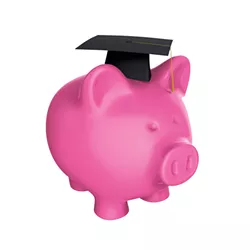 Last fall, lawmakers started hearing from school board members about burdensome school budget caps enacted as part of a 2015 school consolidation law called Act 46. The caps hit low-spending towns harder than high spenders. Shumlin urged the legislature to delay or repeal the caps before school boards finalized their budgets at the end of January.
Some legislators worried about taking pressure off school boards to control spending. House Republican leader Don Turner of Milton warned, "Make no mistake, any change by the legislature that repeals or increases the allowable growth limit will increase education spending and increase your property taxes."
The House and Senate sparred until the last minute before agreeing to soften the spending cap for many school districts and eliminate it for those spending less than the state per-pupil average. But they boosted the penalty for districts that exceeded the cap.
As House Education chair David Sharpe (D-Bristol) summed it up: "We helped school districts without destroying the good things in Act 46."
Failed
Up in Smoke
Legalizing marijuana was a priority for Shumlin. But even as he announced it in January, House leaders warned that their 150-member chamber might not be ready to roll.
"There is not broad consensus about which way to go," House Majority Leader Sarah Copeland Hanzas (D-Bradford) said at the time.
Four months later, House members proved her right, soundly defeating a Senate-crafted legalization bill and then nixing an alternative plan to decriminalize the cultivation of up to two pot plants.
Lawmakers did quietly pass separate legislation that expands access to legal medical marijuana. People with glaucoma and those with chronic pain will now be able to get it.
For a detailed analysis of how legalization went south, see "Smoked: Why the Pot Legalization Bill Failed."
Ethics Commission Tabled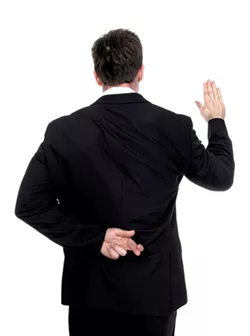 Sen. Anthony Pollina (P/D-Washington) called this year for an ethics commission with staff empowered to investigate top government officials, echoing a proposal Condos outlined last June.
"It wasn't that I thought there was rampant corruption, but there have been a lot of questions," Pollina said, citing concerns about the influence of campaign contributions on policy. "What we were missing was an independent entity to resolve those questions."
His bill hit resistance in the Statehouse. It took most of the 2016 session for senators to agree on a watered-down plan for an advisory commission without staff or enforcement power.
"It is very difficult for legislators to craft laws that impact legislators," Pollina observed.
The bill set some rules, too. Legislators and top government officials would have to wait at least one year before lobbying for private clients before the legislature or other public bodies. It also said candidates for elected offices would have to disclose sources of income, board memberships and company holdings.
But because the Senate didn't send the bill to the House until the final weeks of the session, House leaders said they didn't have time to act. So it died.
"There is so much there that needs to be vetted," said House Government Operations chair Donna Sweaney (D-Windsor). And it's safe to say she won't be doing it. On the Wednesday before adjournment, Sweaney announced that she is not running for reelection.
Health Reforms on Hold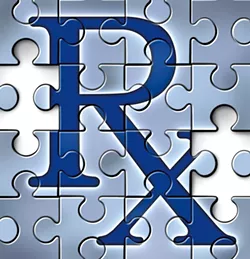 Plenty of lawmakers came to the Statehouse in January fed up with the nonstop problems of Vermont Health Connect, a federally mandated health insurance marketplace. But the obvious remedy — scrapping it — couldn't be achieved quickly, according to House Health Care Committee chair Bill Lippert (D-Hinesburg).
The best response the legislature could muster was a provision tucked in the budget authorizing an "independent third party analysis" to look at the system's functionality, long-term cost and staffing — as well as to evaluate potential alternatives.
Similarly, after Shumlin pulled the plug on his single-payer health care plan in December 2014, its supporters urged lawmakers to explore less ambitious alternatives. Peter Sterling, a veteran of the single-payer campaign, suggested expanding state-financed health coverage for children, aka Dr. Dynasaur, to young adults up to age 27. At the same time, Dr. Deb Richter was pressuring lawmakers to look at making primary care available to all Vermonters.
"They are both good ideas that are being vetted," Sterling said. "They are not competing."
In the final budget, the legislature directed the administration to research Richter's proposal but provided no money. Sterling, meanwhile, secured $100,000 at the last minute — less than he wanted, but enough to keep the idea alive.
Poison Pill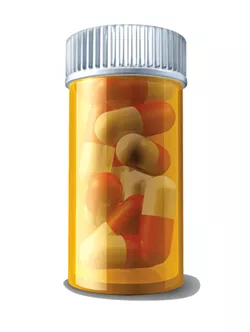 Shumlin put two aggressive medication measures before lawmakers this year but got only a fraction of what he wanted.
As part of his ongoing fight against opiates, the governor called in his State of the State address for "an end to the system where doctors, dentists, and health care providers send patients home with 80 or 90 pills in their pocket." Instead, he said, patients would be limited to 10 pills for minor procedures.
The Vermont Medical Society didn't like the idea of lawmakers telling doctors what to do. The solution: Let the health commissioner make rules to govern the prescription of opiates. House Human Services Committee chair Ann Pugh (D-South Burlington) said, "I have confidence the commissioner will come out with rules that balance appropriate pain management with protections against diversion."
Shumlin's other medication measure met a quick death. He wanted to speed up the legal process that determines whether individuals in psychiatric crisis will be committed to hospitals and forcibly medicated. The change was intended to save the state $5 million in hospitalization expenses.
The House Human Services Committee rejected that, saying bluntly, "A revision of this magnitude to a major policy in mental health treatment has no place in the budget."
Divest? No So Fast, Governor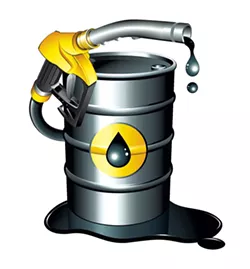 Shumlin must have forgotten to check with Treasurer Beth Pearce when he declared that the State of Vermont should sell off its coal, ExxonMobil and other fossil fuel stocks.
"I believe that divestment is not the appropriate strategy for our fund and is counter to our fiduciary responsibilities," Pearce responded, marching her message around the Statehouse.
Shumlin countered with a direct appeal to the Vermont Pension Investment Committee, which oversees the system's holdings.
Pearce, who turned out to be a formidable opponent, won the battle. Lawmakers didn't enact divestment legislation — but they did agree to a nonbinding resolution expressing their support for divestment. VPIC, on which Pearce serves, responded by establishing a subcommittee to investigate the idea. Pearce told lawmakers last week that the board would hire two financial consultants — one recommended by divestment advocates — to provide joint recommendations.
Sierra Club Vermont program manager Robb Kidd praised Pearce's role in "giving an active voice to everybody." But he gave Shumlin credit, too, noting that VPIC wouldn't be talking about divestment "if the governor hadn't come out and supported it."
Labor Pains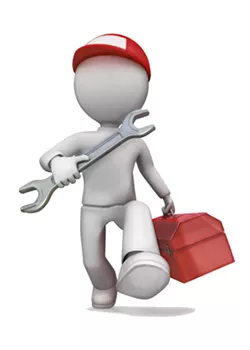 When he's constructing a house, Swanton homebuilder Denis Bourbeau wants to be able to bring in a cabinet maker, an electrician or a plumber as independent contractors. But state labor auditors informed him that some of those workers should be considered employees, which obligates him to pay for their worker's compensation and unemployment insurance.
Bourbeau is fighting the ruling in court, but in the meantime, he and other Vermont business owners hoped lawmakers would clarify the definition of an independent contractor. In March, a bill that would do just that passed the House Commerce and Economic Development Committee by a unanimous 11-0 vote.
Labor leaders, however, quickly moved to scuttle the bill, arguing that a new test for determining who qualifies as an independent contractor would open the door for abuse. "We don't want to FedEx-ify Vermont," said AFL-CIO of Vermont president Ben Johnson, referring to the shipping company whose drivers are considered independent contractors.
In the closing week of the legislative session, the House banished the bill to another committee that didn't have time to act on it.
The fight is not over, said Maureen Connolly, executive officer of the Homebuilders and Remodelers Association of Northern Vermont: "We will turn to the election. We're going to educate Vermont citizens why this matters."
Tooth Tax Pulled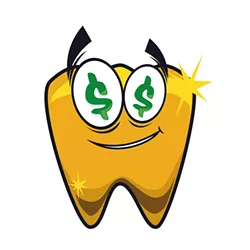 Vermont has a big budget gap because of mushrooming Medicaid expenses. Shumlin proposed to fill it by expanding a health care provider tax to dentists and independent physicians.
Hospitals, including hospital-affiliated physician practices and nursing homes, already pay the tax that, if broadened, would have raised $17 million and drawn down $20 million in federal funds.
But dentists and indie doctors rallied patients and quickly quashed the plan.
"It was a nonstarter," said Vaughn Collins, executive director of the Vermont State Dental Society. Minnesota is the only state in the U.S. that currently taxes dentists. Following suit would have hindered recruiting and retention, according to Collins, with patients likely shouldering the extra cost.
It wasn't the first time Shumlin tried to tax dentists. He had proposed a teeth tax in his first budget address six years ago. Then, as now, Collins said, "It didn't go anywhere."