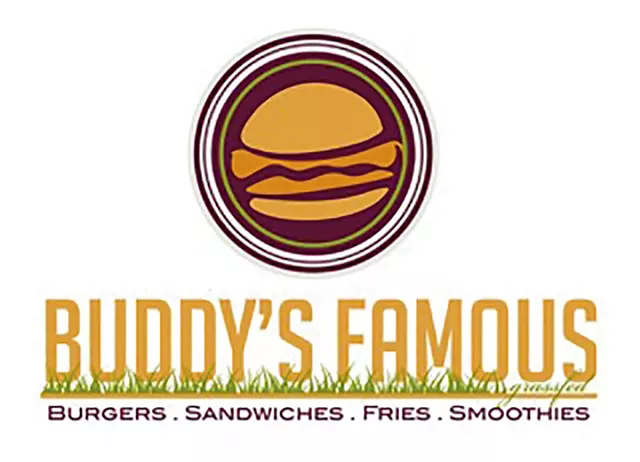 Recent visitors to Waterbury's Park Row Café may have noticed changes afoot. Renovations, including installation of new lighting and countertops, have been in progress for months. More subtle are the changes happening in the kitchen: Owner Jeff Stoudt and head chef Jason Lester have been reworking the menu, which has long focused on breakfast.
That's because later this month, after 22 years of serving flapjacks at 7 Park Row, Stoudt will relaunch his business as Buddy's Famous. The menu will feature grass-fed beef burgers served on housemade buns with hand-cut fries.
Like Park Row, Buddy's will offer casual fare in a counter-service format. Some options — including Park Row's overstuffed deli sandwiches and wraps, and baked goods such as cookies — will remain the same. "This has been kind of a test period," Stoudt tells Seven Days, adding that he plans to complete the changeover by Memorial Day weekend.
In addition to draft beers and a few wines, Buddy's will feature several fruit-and-yogurt smoothies, which Park Row began serving a couple months ago. These include the Strawberry Fields, a Florida-inspired slurry of berries, bananas and OJ; and the strawberry-pineapple-coconut Pacific Sunset, among others.
"We're really trying to get a younger crowd," Stoudt says, noting that the drinkable meals — and snacks such as a "big, fat ice cream cookie sandwich" — are tailored to an after-school clientele. "I have kids," Stoudt says. "They love smoothies, and those have really taken off [at the café]. We're selling a lot of them every day already."
Assuming business continues to go well, Stoudt says he hopes to expand: "We plan on opening more than one [of these]."
Where, pray tell?
"You never know!" the chef says with a laugh.