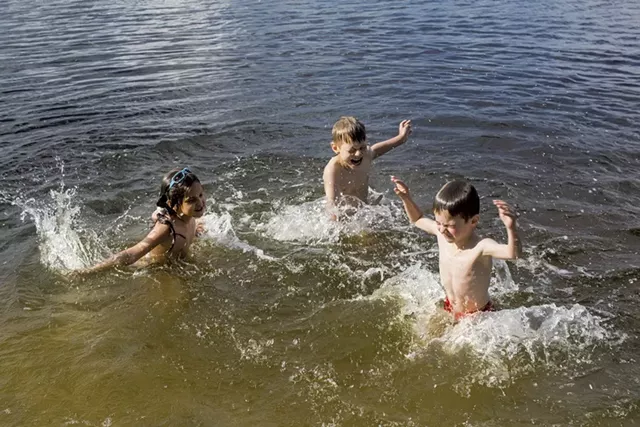 This month, parents shared their favorite summer activities with us. Send your parenting hacks and recommendations to ideas@kidsvt.com.
We love looking for heart-shaped rocks at the beach!
— Nicole Carey
Watching movies on church street outside of Ben & Jerry's, and camping in our backyard.
— Jennifer Roberts
Exploring new hiking spots and nature trails is our favorite part of summer. Our goal this year is to go to as many Vermont State Parks as we can. We already have three down!
— Jessica Hoague
Swimming at Alburg Dunes State Park!
— Meagan Gilmore
Burger night at Bread & Butter Farm in Shelburne.
— Maegen Curley
The water slide at Maple Street Pool in Essex Junction!
— Amy Wilson Lefevre
Eating s'mores around a campfire after a long day of playing outside!
— Racheal Paquette