Seven Days' writers can't possibly read, much less review, the reams of books that arrive by post, email and, in one memorable case, a squadron of hyperintelligent jellyfish. So this monthly feature, "Page 32," is our way of introducing you to seven books by Vermont authors. To do that, we'll contextualize each book just a little, and quote a single representative sentence from, yes, page 32.
Inclusion here implies neither approval nor derision on our part, but simply: Here are a bunch of books that Seven Days readers might like to know about.
Your Internship: How to Find It, Land It, Survive It, and Make the Most of It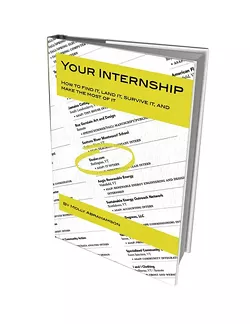 Molly Abrahamson, Percentage Possibility Publications, 70 pages. $20
"[Landing an interview is] all about the four P's: poised, prepared, passionate, and professional." (from page 33)
The youngest author in this month's roundup, Molly Abrahamson is a writing student at Champlain College, where she has worked for the Champlain College Publishing Initiative. She has apparently put that experience to good use. Your Internship is an organized, heavily bullet-pointed guide for ambitious college students who want to develop their professional experience. Abrahamson takes readers step-by-step through the internship process, from sending the first hopeful inquiry to leveraging a good internship into an even better job. Parents, pick up a copy for the young Alex P. Keaton in your home.
Once It Stops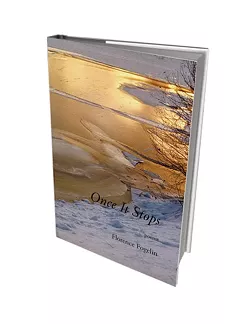 Florence Fogelin, Deerbrook Editions, 73 pages. $16.95
"Gulley Jimson was on to something, / living in a place condemned, / painting murals while he raced the wrecking ball, / creating shards, / furiously at work in the midden."
Once It Stops is the first book of poetry for Fogelin, a resident of White River Junction whose work has been published in various journals and anthologies. The subjects of the 42 poems in this volume range from the urban to the pastoral, and the author's tone encompasses everything from wistful to witty. "Racing the Wrecking Ball," the source of the above quotation, takes in subjects as diverse as Frederick the Great, Sappho and the inevitable decay of historical artifacts.
True If Destroyed
Jamie Gage, Finishing Line Press, 24 pages. $14.49
"In the other world / rivers flow into themselves / like oxbows conjoined." (from page 16)
Gage, in his first book of poetry, has written what is perhaps the definitive "slim volume": True If Destroyed is but two dozen pages long. Its 20 poems are divided into two sections: "Hearts" and "Arrows," a structure that gives the book a tone of tragic cupidity. "April Snow," the poem from which the quoted line is drawn, is as much about love and loss as any of True If Destroyed's other works.
The Three Lives of Jonathan Force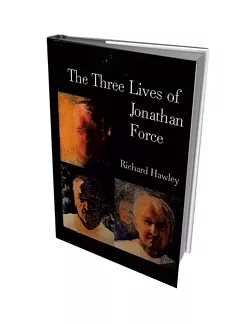 Richard Hawley, Fomite Press, 544 pages. $19.95
"The man asked if I was thinking about getting a Daisy [air rifle] one of these days, and I told him yes, definitely, but I knew I would just picture it and picture it, as I pictured certain other things or places that seemed to shine and beckon from a real world not quite connected to mine."
Neither author Hawley nor his publisher, Fomite Press, is new to "Page 32." The prolific Hawley, a Bread Loaf Writers' Conference veteran, has published long- and short-form works of all kinds; Fomite is Vermont's preeminent publisher of literary fiction. The Three Lives of Jonathan
Force, released next month, follows its protagonist as he emerges from midwestern obscurity to become a renowned cultural pundit. Hawley writes like he is physically unable to stop doing so, a fact sure to please his admirers.
Making Beer: From Homebrewing to the House of Fermentology
Bill Mares and Todd Haire, Bard Owl Books, 123 pages. $16.95
"When we packed the U-Haul for the journey home, the carboy, plastic pail, tubes, and capper were as much a part of our belongings as the dictionary, typewriter, and dog."
Mares — a beekeeper, former reporter, teacher and legislator, and avid homebrewer — has teamed up with Haire, former head brewer of Magic Hat and Switchback, for two major projects: this book and a whole lotta beer. A how-to book in the form of a charming memoir, Making Beer is about the brewing process and a road map to the craft-beer revolution. Illustrations by renowned cartoonist and former Vermont resident Jeff Danziger amplify the book's woodchuck cred.
Driving Down Russia's Spine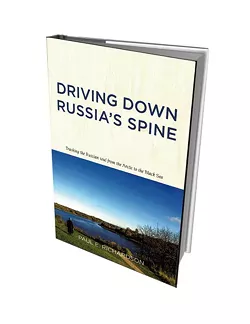 Paul E. Richardson, Russian Life Books, 320 pages. $15
"When the First World War ended and the Russian Empire crumbled, Finland declared its independence, codified in the Treaty of Tartu, in which Bolshevik Russia ceded much of the Pechenga region (which the Finns called Petsamo) in exchange for two regions in Eastern Karelia."
As Russia has reemerged as the world's most unpredictable superpower, two journalists — one American, one Russian — traveled for a month along its staggering length in an attempt to learn how Russians really live. The result is Driving Down Russia's Spine, an account of the search for "the Russian soul." As is clear from the above quotation, Richardson, the editor of Russian Life magazine, knows his Russian history and relies on it in presenting a unique perspective on this fascinating country. Encounters with colorful Russians of all stripes enliven his engaging read.
Paris for Two
Phoebe Stone, Scholastic/Arthur A. Levine Books, 257 pages. $16.99
"'It just made me remember how humorous you were, how you bumbled everything with that funny-looking boy you liked, the child prodigy,' she says and then she covers her laughter again with her hand."
Published last month, Paris for Two is the latest middle-grade novel by acclaimed author and artist Phoebe Stone. Her previous works, including The Romeo and Juliet Code, have attracted legions of devoted young readers. Paris for Two concerns two young sisters who have mixed feelings about their family's move to the City of Light. The book presents plenty to savor for romantics of all ages.
Correction, March 20, 2018: An earlier version of this story misspelled Phoebe Stone's last name.