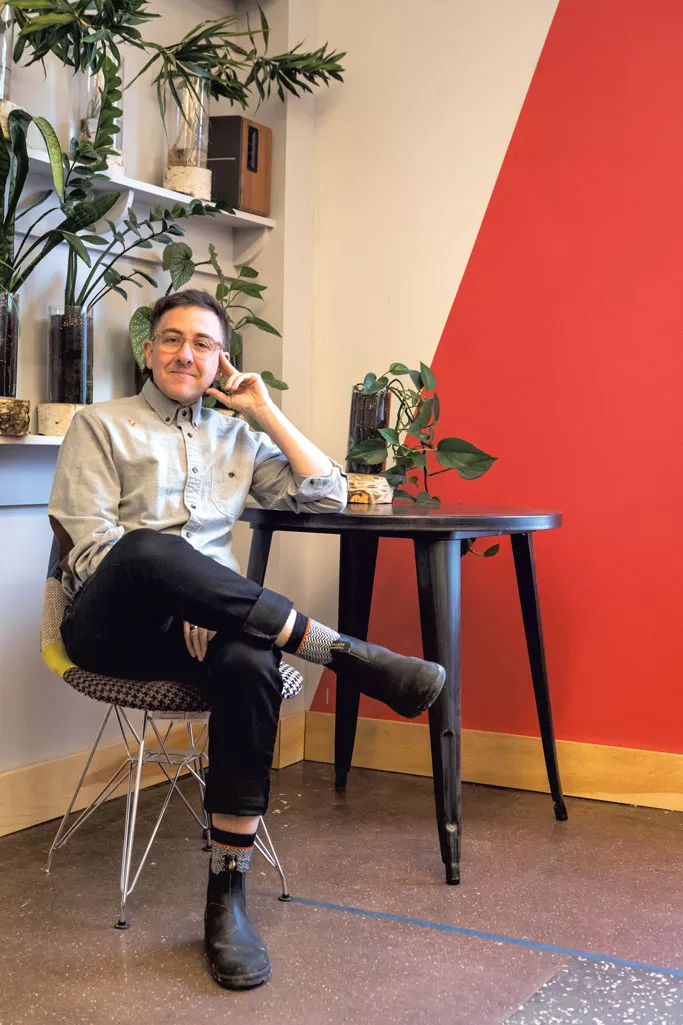 Luke Awtry
Dana Kaplan, Executive Director, Outright Vermont
From the outside, the McClure Multigenerational Center on Burlington's North Winooski Avenue looks like a standard office building. But inside is the vibrant, welcoming and homey headquarters of Outright Vermont, a nonprofit organization serving lesbian, gay, bisexual, transgender and questioning youth ages 19 and under, as well as their families.
Founded in 1989, Outright's mission is to build a Vermont where all LGBTQ youth have hope, equity and power. Outright does this in a number of ways: It hosts youth organizer events and campaigns, as well as weekly peer-support groups, in towns across the state. It puts on annual student activism summits and a popular summer camp for teens. It also provides training and consultations to schools and organizations seeking to create affirming environments for LGBTQ youth, who navigate massive health disparities compared to their peers, says executive director Dana Kaplan.
"It's still really, really rough out there for queer and trans youth," he reports. Outright helps empower these young people, so that they feel both seen and safe.
Kaplan was at Outright's Old North End office one day in the winter of 2020 when a pair of new neighbors stopped by — representatives from Mascoma Bank. Mascoma had just opened a branch across the street inside Jake's ONE Market.
Kaplan was impressed by the in-person visit — and by Mascoma's commitment to the neighborhood. The Old North End isn't one of the city's most prosperous areas; despite the fact that many residents lack access to reliable transportation, no other bank operates a branch there.
But Mascoma isn't an ordinary bank. As a Certified B Corporation, it's committed to having a positive impact on the communities it serves.
"For a bank, that's pretty radical," Kaplan observes, "and we're here for radical." Not long after, Outright started working with Mascoma.
Turns out it was great timing. When COVID-19 arrived, Outright had to apply for government relief funds. "I knew exactly who to call," Kaplan remembers. "They were right there helping us every step of the way."
Mascoma's foundation has also donated money to support Outright's work with marginalized groups. And the bank signed on as a sponsor of the organization's biggest fundraiser, its annual Fire Truck Pull.
In 2021, when Outright was ready to buy its 5,400 square-foot office, Mascoma delivered a favorable rate on the mortgage. Volunteers from the bank even showed up to help paint Outright's brightly colored walls.
On behalf of the youth he serves, Kaplan is immensely grateful. "Mascoma has really gone out of their way for us," he says. "I really do trust them."
This article was commissioned and paid for by Mascoma Bank.
Member FDIC. Equal Housing Lender.
* All credit requests subject to commercial underwriting standards established by Mascoma Bank.