Caleb Kenna
Original General Store
For generations, Vermont's general stores have supplied not only basic provisions — hammers, milk, flannel shirts — but also community gathering places. In Pittsfield, that tradition continues at the Original General Store, a handsome white-clapboard building that beckons locals and travelers to pull off scenic Route 100 and gather for locavore comfort food.
3963 Route 100
Rutland/Killington
Pittsfield, VT
802-746-8888
Market & Café and Soup 'n' Sandwich
Married proprietors Kevin Lasko and Katie Stiles left the New York City restaurant world in 2014 for a change of scenery and to create their own restaurant. They settled in Vermont, where Lasko had attended the New England Culinary Institute, for its local ingredients and "amazing producers," Stiles says.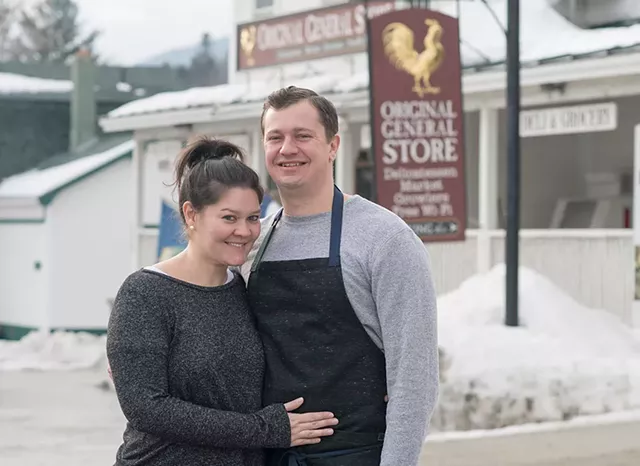 Caleb Kenna
Original General Store
Now they operate a trio of food businesses out of the late 19th-century structure: Vermont Farms Catering; weekend dinner parties at the intimate Backroom; and casual daily meals at the Original General Store.
The market-café is accessible in both price and fare. Diners order at the counter, and meals are delivered to them at wooden tables at the front of the store. The space is rustic Vermont chic, with a pair of skis mounted by the hearth and baseball hats emblazoned with the store's logo — a search-and-rescue dog — hanging from pegs.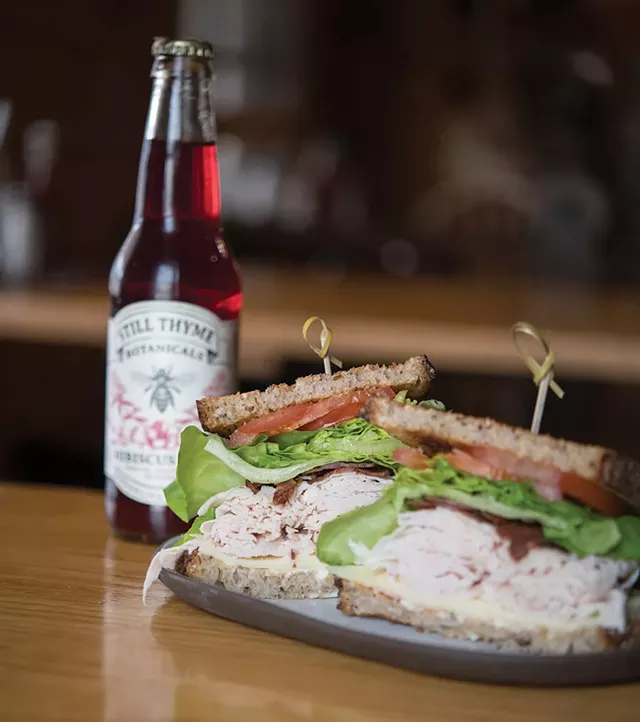 Caleb Kenna
Original General Store
Morning breakfasts include hearty bowls of oatmeal topped with fruit and nuts; burritos filled with chili, eggs and cheddar; and strawberry buttermilk pancakes. At lunchtime, the house specials are truly special: The Vermonter BLT adds turkey and cheddar to the classic. The pulled pork sandwich opts for plum-fennel jam instead of barbecue sauce — a fine trade. Sides rotate from German potato salad to Waldorf chicken salad to roasted beets in maple vinaigrette. Baked goods are seasonal, too: Autumn brings mini pumpkin pies; spring and summer, strawberry-rhubarb and blueberry pies.
The store's shelves are lined with everything from tomato sauce and flax seed to batteries and toothpaste. You can dress up your deli sandwich with kimchi and kale pesto, but you can't say the Original General Store isn't true to its name.
Says Stiles: "We really wanted to maintain the taste of place of Vermont."