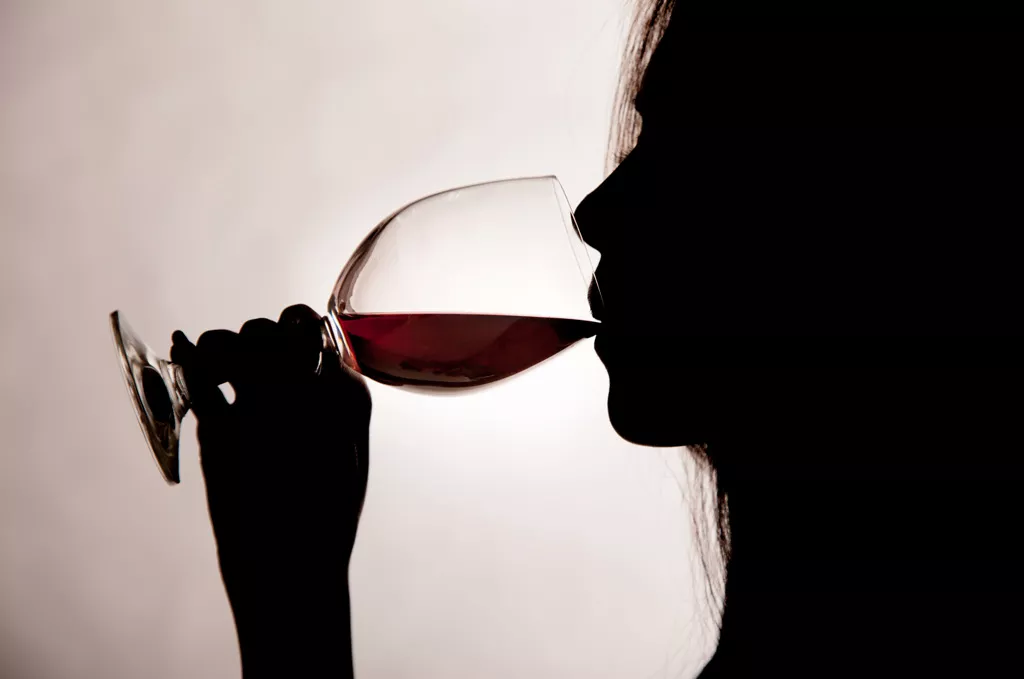 I run into Adam on the subway. I know him distantly — he is my best friend's sister's boyfriend's brother. I've heard he graduated Harvard and became a social worker or teacher — something compassionate and politically laudable. He is bearded and lean, smiling warmly.
I am almost 17, recently broken up with my first boyfriend and technically still a virgin. Adam invites me to his apartment for a glass of wine. I know what this means. It's 1969, the height of the sexual revolution.
In the apartment — book-filled, with a canoe paddle against a wall — I sip my wine, impersonating a sophisticate. Adam leans back on the bed pillows. "C'mere," he says, patting the place beside him.
"I'm OK."
"Come," he coaxes, as if I were a child or a pet.
I perch on the edge of the bed. He slides down beside me, takes my glass and places it on the floor. Then he holds my head in his hands and kisses me. I close my eyes to avoid his.
And then I am on my back with Adam's big body leaning over mine, his leg swung over me. He is kissing me more firmly while his finger sweeps across my breast.
Now Adam's mouth is on my breast, over my bra. Is this fear spreading from my stomach to my chest? Or am I turned on? Now his hand is unhooking the bra. Now the tongue is circling the nipple and the fingers are moving into my pants, into my body. With my boyfriend, sex was languid and aimless. But Adam proceeds methodically, as if on a program.
I clench.
"Relax," he purrs. Feelings scrape against each other inside me like scrap metal in a smelter. They anneal into something heavy and dull as an ingot: resignation. I guess this is how sex is done in the adult world, I think.
Adam is unzipping his fly, kissing my mouth. Objectively speaking, he's an excellent kisser. I concentrate on this and try to relax, as instructed.
Now his pants are on the floor and mine are halfway down my legs. Did he do this, or did I? He presses himself against my crotch. I squirm. Does he think I'm encouraging him? Finally, I find my voice. "It's not that I don't ... I mean, I've been with a guy before but—"
He rolls back and raises his hand, gesturing "Stop." Fear luffs in my chest. What will he do now? He picks up his glass, gazes into it and sighs. Fear turns to embarrassment.
Then the interrogation starts. What did I think I was doing when I flirted on the subway? When I came to his apartment? When I lay down and kissed him? After each question he pauses, but I have no answers.
"I'm just curious," he says, not sounding terribly curious. "What were you thinking?"
What was I thinking?
"What are you?" His voice sharpens. "Some kind of a cocktease?"
I think: Maybe I am.
This scene has floated to my mind during the recent trial of Owen Labrie, the Thetford boy accused last year, at 18, of raping a 15-year-old schoolmate at St. Paul's School in New Hampshire.
Owen's accuser — I'll call her Sophie — said he bit her chest and penetrated her with fingers, tongue and penis, while she told him to stop. He claimed they did not have intercourse, and that while they kissed and touched, she did not object. In fact, he thought she was enjoying it.
I find both these stories plausible. If you asked Adam and me to recount what happened that afternoon in 1969, we probably would have sounded similar.
Adam might have described it as Owen did: a pleasant encounter at best, miscommunication at worst.
My narrative, like Sophie's, would have contradicted itself. I indicated I wanted to stop. I kept kissing him. Sophie took off her shirt and lay down with Owen. She said she said no; she also said she was "frozen" in silence.
Did Sophie feel desire at any point, or pressure, or curiosity — as I did? At trial, she recalled a friend asking, "Did you want it?" Sophie answered: "I don't know. I have no idea."
Sophie explained the affectionate messages she sent Owen afterward — evidence of her consent, the defense argued — this way: "I was trying to keep it light because I thought it was my fault."
I left Adam's apartment in a hurry. But a few days later, I called him. I apologized, making it a joke. And I asked if we might see each other again.
The jurors concluded that Owen did have intercourse with Sophie, but they were not convinced that she did not consent. They acquitted him of felony rape but convicted him of having sex with a minor — illegal regardless of consent — and a misdemeanor because the teens were close in age. The misdemeanor convictions could earn him four years behind bars.
Owen was also found guilty of using a computer to entice a minor, a felony carrying penalties of seven years in prison and lifetime sex-offender registration. The reason: The teens communicated via Facebook and email. If he'd called her on the phone — as he might have done if he were 60 — he would have broken no law. His attorney is appealing that conviction.
Even if he doesn't spend a day in prison, however, Owen Labrie isn't going to college; he may be going nowhere. He will be a registered sex offender for years, and maybe for life — a wildly disproportionate penalty.
What is sexual assault? A survey of students at 27 colleges and universities released this month by the Association of American Universities avoided the terms "assault" or "rape" in its questionnaire. Instead, it described situations and asked respondents if they'd experienced them. These ranged from forced penile penetration at gunpoint to being asked repeatedly to go on a date even after you've said no. The questionnaire did not inform respondents that all these "events" would be included as incidents of sexual "assault and misconduct." But they were.
What is sexual victimization? The definitions change with history. It did not occur to me for years that Adam might have assaulted me. Sophie came to that conclusion in a matter of days. What most shaped my perceptions were feminist politics that stress sexual pleasure as much as sexual danger.
Sophie's realization came in the middle of a nationwide stir about a claimed epidemic of campus sexual assault — and her alleged rape during "Senior Salute," when graduating boys compete to score with younger girls. Neither Sophie nor I is more right.
I did not report Adam to the police then and would not report him now. Unlike many feminists today, I didn't look to prosecutors to transform a sexist culture into one of loving equals. Besides, I knew Adam was not a rapist. He was a guy trying to get in the pants of a girl who seemed to want her pants gotten into.
What happened that day fell somewhere between consent and coercion. I suspect that's what happened at St. Paul's School, too.
I chalked up the experience to education, even if the lesson hurt. Over time, I learned what felt good and how to change or abandon what didn't. As I learned what I desired, I gained skills in communicating it and also in reading another person's cues.
And Owen and Sophie? In a statement, her family expressed some satisfaction at the verdict. "While he was not convicted on all charges, Owen Labrie was held accountable in some way by a jury of his peers for crimes he committed against our daughter," they said. "This conviction requires him to take ownership for his actions and gives him the opportunity to reflect upon the harm he has caused."
But, ironically, the system defeated the possibility of real accountability. Owen's lawyer's job — and thus, his — was to paint a picture of indisputable consent. Tell yourself that story enough times, and it starts to sound true.
Meanwhile, the prosecutor, and Sophie, had to convey pure victimhood. Of course, if he coerced her, it was not her fault, period. But if he honestly didn't know she was feeling pushed, neither of them was at fault. There is no room for such ambiguity in a criminal courtroom.
After that awkward phone call, Adam and I never spoke. But in the intervening decades, practices have developed that help people like Owen and Sophie to talk safely and productively — she expressing her hurt and anger, and he making amends. Why did no one suggest this?
Aside from one wrecked life, what has Owen Labrie's trial accomplished? Maybe Sophie will get better at saying no. Maybe Owen — should he ever get to have an ordinary sex life — will become more sensitive to hearing it.
But how will these two novices learn something about sexual desire and communication? When will they learn to say — and feel — "yes"?