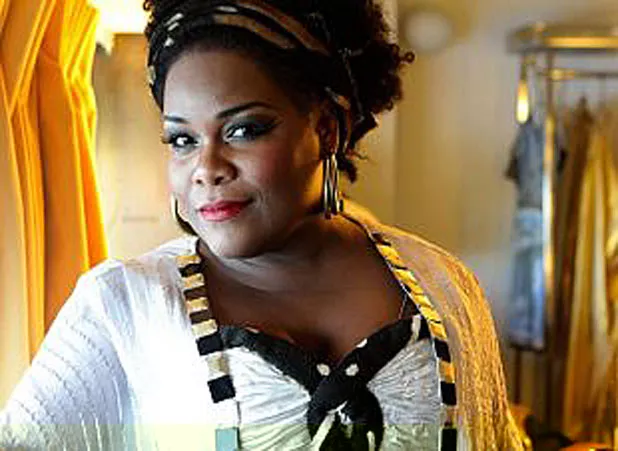 Last March, an understudy at the Metropolitan Opera in New York, soprano Latonia Moore, gained instant fame when she stepped onto the stage with a day's notice and sang the role of Aida in the opera of the same name. Her performance brought down the house. Missed it? No problem. Just mosey on down to the Flynn this Sunday.
That's right. Thanks to Vermont Youth Orchestra Association director Jeffrey Domoto, newly minted diva Moore and another internationally acclaimed young singer, tenor Jesus Garcia, will perform an afternoon concert of opera arias and duets. They'll share the stage with Domoto's own fiefdom of next-generation stars: the VYOA's 85 orchestra members, 60 chorus members and 20 even younger concert-chorale singers.
From the Met to the Flynn: not the usual path for opera stars. Domoto explains that he secured the gig before Moore's Met debut — and her subsequent triumph last fall singing Bess in the Berlin Philharmonic's concert production of Porgy and Bess, led by Sir Simon Rattle.
"It's the sort of thing where we're really lucky to have her at this moment, when everybody knows who she is but she's not yet too busy," Domoto says. That's because opera singers' schedules are usually booked two to three years in advance.
Domoto, 48, became director-conductor of the VYOA two years ago. Before that, he served as assistant conductor at several opera houses, including New York City Opera, and worked extensively with young singers and musicians. He met Garcia in 1999, when the tenor was in his early twenties, at Central City Opera, a summer festival in Colorado.
"Jesus was already a standout among a strong group of a dozen apprentices, with the charisma he had onstage and the beauty of his voice," Domoto recalls. Two years later, Garcia would win the prestigious Met Opera National Council Auditions. (Moore had won them the year before.) Garcia went on to win a Tony Award for his performance in Baz Luhrmann's rendition of La Bohème on Broadway, and to originate a role in the new opera Before Night Falls by Jorge Martín at Fort Worth Opera.
Garcia and Moore met at a vocal academy in Philadelphia, and in 2006 he introduced her to Domoto as someone to sing in the Sergio Franchi Music Foundation's annual memorial concert. Domoto has served as music director of the NYC-based foundation, which fosters young singers' careers, since 1998.
"We were immediately just blown away by her voice," Domoto declares. YouTube videos of Moore singing Aida arias testify to her powerful spinto voice — like Leontyne Price, she's able to push it for extra dramatic effect without strain — and her compelling portrayal of the enslaved Ethiopian princess.
When Domoto came to the VYOA, he says, one of his goals was "doing a lot more collaboration between our choral and orchestral programs. I can't think of another youth orchestra that has choruses," he adds. This concert is the organization's first major production in that vein, and its first foray into opera. The program includes pieces that highlight the chorus and orchestra separately and together, sans soloists, as well as several in which both groups accompany the soloists.
"Playing operatic music is a completely different thing for [the orchestra]," Domoto admits. "They're learning the complications of what it takes to accompany singers. They have to be much more alert and open to things being different from what they expect." To accustom the kids to the experience, Domoto brought in local tenor Kevin Gintner — a more useful approach than "my croaking the line," he adds.
VYO violist and bass singer Gawain Usher, 16, heartily seconds the nature of the challenge. "For me, it's opened up an entire new dimension, being able to adapt to any crazy thing [the singers] decide to do." It's not like a Beethoven symphony, he says, which you play "pretty straight."
Usher, a homeschooled junior from Shoreham and a composer in his own right — Burlington Ensemble just premiered his latest work — says he has "looked up [Garcia] a few times on YouTube" and deems his voice "incredible." But he had already heard of Latonia Moore. "I follow the Berlin Philharmonic on Facebook," he explains. "I remember reading [about Porgy] and thinking, Wow, these people are going to come sing with us? That's so incredible."
Vermont Youth Orchestra Association's Opera Extravaganza, Sunday, January 20, 3 p.m. at Flynn Center for the Performing Arts in Burlington. $15; $10 students; $85 Opera Extravaganza Package (includes preconcert talk with Vermont Public Radio opera host Peter Fox Smith, concert ticket and postconcert reception with the guest artists at Sweetwaters). flynntix.org