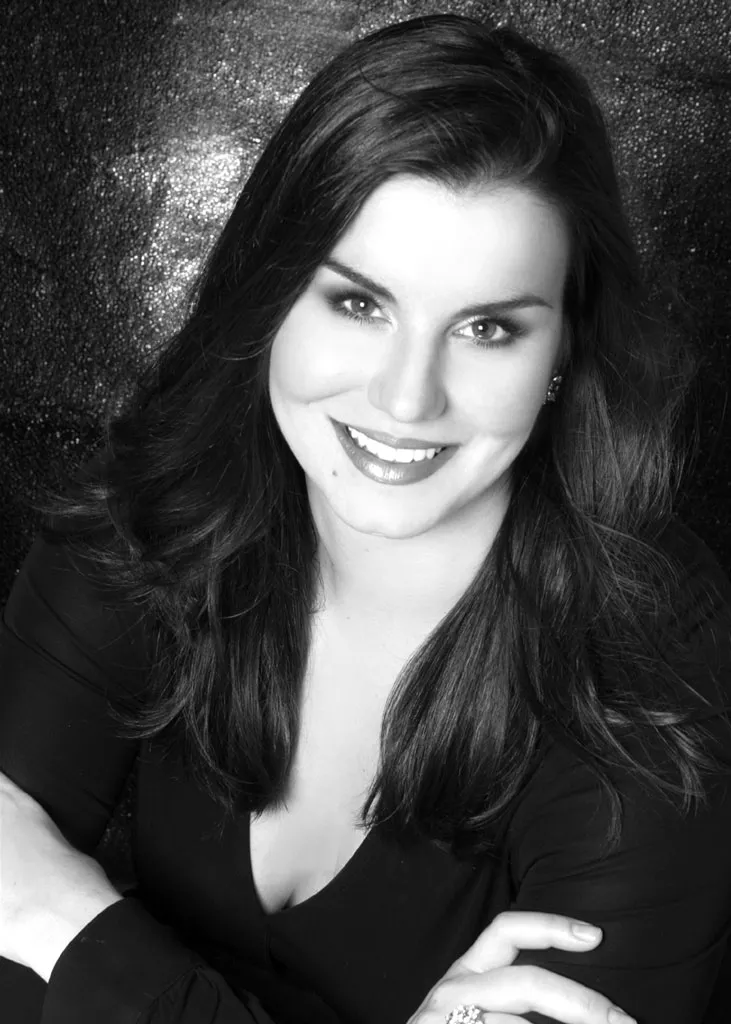 Courtesy of Opera Company of Middlebury
Soprano Rochelle Bard
La Traviata is the world's most-performed opera. According to Operabase, a website that compiles opera statistics from around the world, this season alone (2014-15) will see Verdi's warhorse performed 748 times. Make that 750: The Opera Company of Middlebury, which is not yet on Operabase's radar, will perform La Traviata twice this weekend.
Two elements account for the opera's continued popularity since its premiere 161 years ago: music and story. "People know the music from Traviata even if they don't know they know it," says OCM board member Scott Morrison, who posts favorite CD, DVD and YouTube recordings of each opera the company produces on its website. "The music has more wonderful arias and ensembles than almost any other opera. In terms of hit tunes per minute," he continues, only Carmen and La Bohème can compete.
And the story, adds this 77-year-old former University of Kansas Medical Center psychiatry professor, delivers an emotional wallop every time. "It's the bad girl who's really a good girl at heart," Morrison summarizes, "who wins the wealthy man, then gives him up because it would ruin his sister's chances for marriage. Well, I mean, there's not a dry eye in the house when she gives him up." Nor, one might add, when she dies of TB after proving herself a selfless saint.
OCM's production will pare back Traviata to highlight its music and dramatic values. The company calls this approach "staged concert opera": not quite the full productions OCM does each June, but not the old "park and bark" style of concert opera, either, Morrison explains. With conductor Emmanuel Plasson's full 25-instrument orchestra in the pit, the cast — starring soprano Rochelle Bard as the "fallen woman" Violetta — will appear in formal concert dress but act out their parts using a few key pieces of furniture. Led by Jeff Buettner, the Middlebury College Choir will sing the chorus' part from risers at the back of the stage.
OCM executive director Doug Anderson thinks the tendency to reproduce the opera's 19th-century setting, complete with hoop skirts, sometimes gets in the way of conveying its emotional power to a contemporary audience. "I call it the tyranny of the hand fan," he says. In his updated version, tuxedos and formal gowns are appropriate costumes for a present-day story about a high-end prostitute holding court in her New York City loft. The language will be updated, too. Anderson has adjusted standard English translations of the Italian libretto so that the supertitles will read with a more contemporary ring.
The updating is apropros: Traviata was the first opera to be set in its own time, says Morrison, who will give the preperformance talk on Friday. In fact, Venice's opera house La Fenice, which premiered the work in 1853, deemed it too risky to present an audience with a story about a contemporary courtesan and social milieu. Verdi and his librettist, Francesco Maria Piave, were tasked with resetting the opera in the 1700s. More than three decades passed before companies felt comfortable situating it, as intended, in 1850 — the setting specified by the Dumas novel on which it was based, La Dame aux Camélias.
Undaunted by the proliferation of Traviata productions since then, Anderson says he welcomes the opportunity to make the opera "new and fresh and nimble." Meanwhile, he adds, he gets his rare-opera fixes from the company's annual June productions, which typically feature works "a little on the fringes," from Massenet's Thaïs to this past season's L'italiana in Algeri by Rossini. (The next selection breaks that trend: Puccini's Turandot.) OCM's recent addition of well-loved operas in concert format — Madama Butterfly by Puccini in 2012, and now Traviata — is an economical way for the company to expand. Many singers already have these standard parts in their repertoires and can arrive for rehearsals less than a week ahead.
OCM's dress rehearsal on Wednesday night will be ticketed. That's because, as of this writing, only 15 tickets remain for Friday's performance and none for Sunday's. Whether that's because of the popularity of Traviata or of OCM is unclear. As Morrison says of the 11-year-old company, "We have developed an audience who will come to anything we do."
In the meantime, audiences can revel in Verdi's music using Morrison's best-of choices, including a YouTube link to soprano Anna Netrebko's impassioned delivery of the courtesan's most famous arias. Morrison just ended a 10-year stint reviewing new classical CDs for Amazon; he used to receive a box heavier than he could lift every month, he says. He recommends the 1977 Deutsche Grammophon Traviata recording of Carlos Kleiber conducting Ileana Cotrubas and Placido Domingo, a version that New York Times classical writer Anthony Tommasini also recently singled out.
And, admitting he's "one of those old guys who still thinks about the golden age of opera," Morrison directs listeners to a second recording. This 1960 RCA set includes some of the cast he heard live in 1952 when the Metropolitan Opera, then a traveling company, brought Robert Merrill and Richard Tucker to Oklahoma for Morrison's first experience of Verdi's hit. "I was 12 or 13, and I was knocked silly," he recalls.
Traviata will do that.
The original print version of this article was headlined "Opera Company of Middlebury Picks a Favorite"