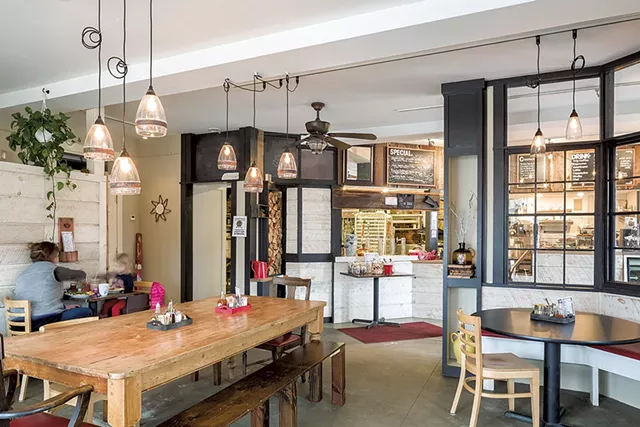 Oliver Parini
One Radish Eatery
One Radish Eatery, which opened at 39 Esplanade in Richmond in December 2016, closed last week, according to a post on the restaurant's Facebook page.
Owned by wife-and-husband team Jessica and Ryan Bunce, who also own Barrio Bakery in Burlington's Old North End, One Radish served breakfast and lunch in the red building that previously housed On the Rise Bakery and Parkside Kitchen.
The post, dated April 18, reads in part: "It's with a heavy heart that we must let you know One Radish Eatery is indefinitely closed as of yesterday afternoon. We tried our best to make it successful but fell behind and can no longer run our establishment." The note is signed "Ryan & Jessica."
Seven Days' attempts to reach the owners were unsuccessful on Monday.