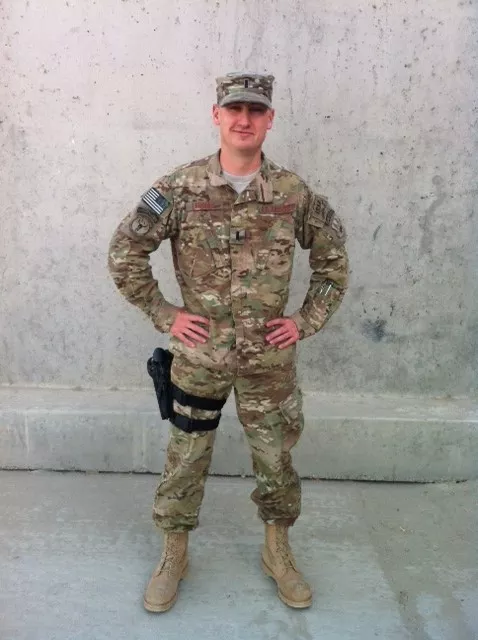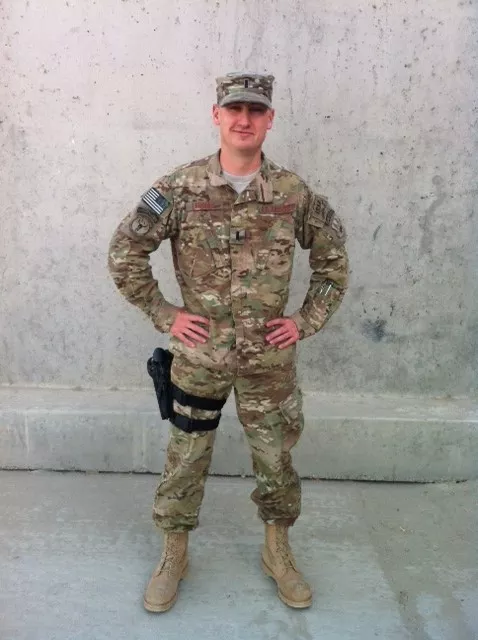 I was so intrigued by my kids' answers when I interviewed them about their deployment experience that I wanted to hear what my husband, Matt, would say in response to similar questions. His answers touched my heart so deeply. In a place of turmoil and constant stress, he was able to see through the chaos and find optimism and hope.
In Matt's answers, he doesn't focus on how difficult his deployment has been for him, but rather on how we — his wife and kids — have struggled with it at home. He doesn't mention the hardships he faces personally, on a daily basis. There is no mention of the unappealing food he eats, or the uncomfortable living situation he's in. Just the other day, I saw a picture of one of the bathrooms at his base and I thought, You've been using that? It brought me to tears. Oh, what we take for granted.
None of this comes to mind when Matt is asked about his least favorite parts of deployment. Forget the constant threat of an impending attack. He misses us. It's people like him that make this world a better place to live in, and I'm proud to share this journey with him.

Why did you join the military?
I wanted to serve my country like some of my family before me had. I feel privileged to live here [in America] and want to do my part to contribute to that freedom.
What is your least favorite part of being in the military?
Being away from my family during deployment.
What is your favorite part of being in the military?
Knowing that I am a part of something bigger than myself. Knowing that I am making my family safe and proud.
What is the worst part of deployment?
Not being able to help out my family when they have been in need while I am deployed. Knowing that they are suffering and being absolutely helpless to them has been difficult.
What is a positive of deployment?
I have a great sense of pride and accomplishment that my family and I have made a difference.
What has deployment taught you about your wife?
She is even stronger than I thought. She can handle anything that comes her way.
What has deployment taught you about your kids?
That they like structure and normalcy. They can accomplish things out if their comfort zone but may have to be prodded a bit.
What has deployment taught you about yourself?
That I need my family even more than I ever thought I did.

Tasha Lehman is a mother of three boys living in Vermont. Her husband, Matt, is a first lieutenant in the Vermont Air National Guard who recently headed overseas for his first deployment. The "Home Front: Diaries of a Vermont military family" series chronicles their journey. Read more about their story in February's "Use Your Words" essay.