Peter Yee in the former Istanbul Kebab House location in Essex Junction
On a recent Friday, Peter Yee of Yellow Sign Commercial brings a local bar owner to look at the former Istanbul Kebab House in Essex Junction, still decorated in the teal and grape hues that appealed to the previous operators.
"It's funny, but they loved this purple color," says Yee, the real estate agent who sold the space to the Turkish restaurateurs three years ago, then helped them move to lower Church Street in Burlington in January.
But the exotic tone and suburban setting — the restaurant was tucked into a former hotel, now a quiet condominium complex hidden from busy Susie Wilson Road — won't suit the bar owner's next establishment.
"It's not just the person's experience inside the space," Yee's prospective customer says of the property. "You're driving into a residential complex. That's kind of not giving the right impression. It doesn't have a great storefront presence."
The bar owner, whom we'll call Prospect, operates a popular place just outside of Burlington. He and his partners, who also own a restaurant in the area, have scouted for about a year for another possible joint venture. They are willing to take their time. With its exhausting hours, erratic employees, excessive expenses and high failure rate, the restaurant business is notoriously tough, and starting out in the right location is crucial.
Yee and these buyers are keeping their plans quiet for now. If the search went public, he says, another broker could try to steal the potential clients, or a shrewd property owner could bypass the agent and deal directly with the restaurateurs to avoid paying a brokerage fee.
Since selling his first restaurant space in 2006, Yee has learned to navigate such complexities. One of his early deals was the Bueno Y Sano space on College Street in downtown Burlington. The 43-year-old founded Yellow Sign six years later and has become one of the region's go-to guys for restaurateurs. About 30 percent of his revenue comes from food-related businesses, he says.
Often, Yee's restaurant real estate deals are clandestine affairs. Many restaurant owners don't want to announce they're selling for fear of upsetting and losing their employees before they close a deal. And many prospective buyers or tenants stay secretive, not wanting to disclose their idea or reveal a prime potential location. So Yee serves as a furtive matchmaker, hooking up two private parties who have no idea the other exists until they meet.
"Before it hits the market, he can reach out to someone like me he knows is ready and willing to buy," says Sam Handy, who just made a deal through Yee for a third restaurant in Stowe. He is co-owner of the Scuffer Steak & Ale House on the Church Street Marketplace and Grazers in Williston.
"I sell a lot of different kinds of businesses," Yee says. "I use something called the Sexy Scale. Some businesses are real easy to sell because they're sexy. Everyone wants to do them. And some businesses are not. I sold E&E Tire [Company], for example. Who wants to be changing tires all the time? That's low on the Sexy Scale. But bars and restaurants are very sexy. Everybody wants to own a bar or restaurant."
The right location involves myriad considerations, which can differ for each restaurant owner.
"You want to look at clientele," says Handy. "You want to look at who's in town, what your competition is."
Some restaurant owners might avoid opening too close to a competitor. But for the Stowe site, Handy and his partners sought out neighbors who complemented their farm-to-table approach. New Stowe eateries such as the Bench, with the same owners as the Reservoir Restaurant & Tap Room in Waterbury, and an as-yet-unnamed beer bar coming from the Hen of the Wood proprietors, have created a critical mass that will help draw the next Grazers' intended audience, Handy says.
Many young entrepreneurs come to downtown Burlington to cash in on the concentrated customer base. Such prime real estate comes with a price tag, though, Yee says. "Everyone wants to be downtown," says the agent. "There's only so many locations. The rent is really high."
He counsels restaurateurs on costs — particularly first-timers. Some balk at paying more for a space that held a previous restaurant and includes a complete kitchen, everything "down to the dishes and spoons," Yee says. They may not grasp the extent of the start-up investment they'd otherwise have to make.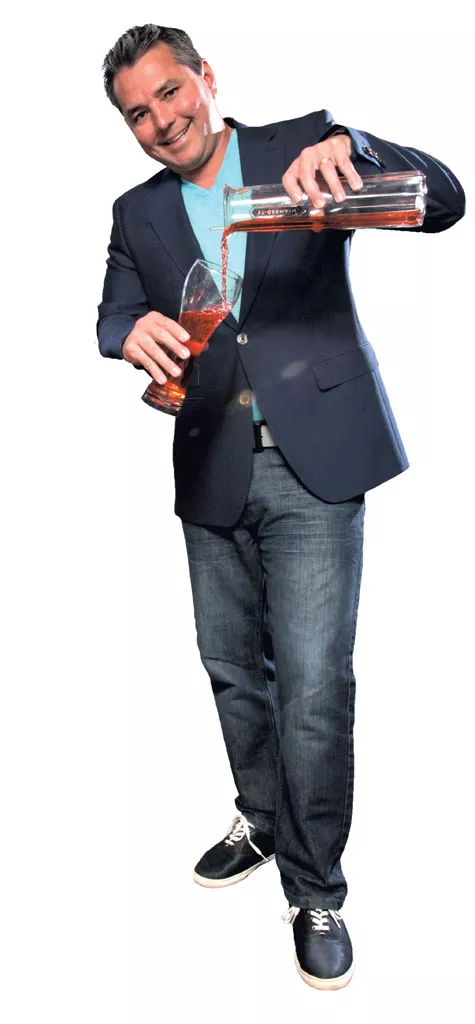 Matthew Thorsen
Peter Yee
"If you start from scratch, you're going to have to spend $150,000 or more," Yee says. "Plus, it takes, like, nine months to get through planning and zoning and liquor licenses and [inspections by the] health department."
What is Yee's biggest challenge in selling a deal? Money, he says. Many would-be restaurateurs lack proper financing. The business is hard, he stresses. "To really make it, you've got to have money to withstand the very beginning, when no one's coming in."
Handy, who grew up in his family's Ponderosa Steakhouse and IHOP franchises, prefers to look at previous restaurant locations where tenants paid for a renovation but ultimately shuttered.
Prospect has a similar plan.
"I always want to be the second guy," he says. "You never want to be the first guy, putting in $200,000 ... You're going to run out of money. And someone else is going to walk in and get it for pennies on the dollar."
Yee starts by asking prospective restaurateurs some questions: "How big a restaurant do you want? How many seats? What kind of sales are you hoping to have? And what's your concept?"
Newcomers to the dining business may not realize that the number of seats determines the wastewater capacity needed. "That's one of the most important things in the restaurant business, is the wastewater," Yee says. Cities with municipal wastewater systems require permits for a certain number of gallons per day, Yee explains, and may not grant additional amounts to a restaurant owner who wants to expand later.
When the owners of Istanbul Kebab House — Vural, Hasan and Jackie Oktay — came from New Hampshire to Burlington in 2012, they started out looking downtown on College Street, at then-Saigon Bistro (now Sherpa Kitchen). The Turkish restaurateurs balked at spending extra money for a built-out kitchen that they would have to redo with a proper grill for kebabs.
Yee nudged them toward Essex Junction. "With your concept, people are going to come seek you out anyway because you're the only Turkish food" around, he recalls telling them. "So you don't need that superior location."
The space in the complex seemed an ideal fit for the Oktays. The mortgage on the restaurant as a commercial condominium cost them less than they would have paid in rent, Yee says. "I also said, 'Hey, get started here, build your business. And when you are ready to expand, then go downtown, and you already have a clientele built in.' That's exactly what they did."
While Yee is showing that space to Prospect, one of the complex's residents pops his head in the door. Yee takes the opportunity to quiz him.
"Don't you want a restaurant here, or a bar or something?" the broker asks.
The resident says he would like a restaurant in the space but wonders whether there's enough traffic to sustain one.
"I'm the broker, so I will find someone," Yee says. "What kind of food do you want?"
"Latino food," the man replies.
"That's funny, because I'm trying to get this Peruvian restaurant in here," Yee tells him. "There's these Peruvian guys who are looking for a place, but they want to be downtown."
A big part of Yee's job is weeding out the more dubious groups scouting for space from those who are serious. The broker describes Prospect as a "serial looker," who pays attention to the movement of every local eatery and will pounce when the plum opportunity arises.
During their scouting tour, Prospect and Yee visit the shuttered Akes' Old Brick Tavern in Williston, a charming place that Prospect and his partners have looked at many times. They could serve breakfast there, he reasons, and their only competition would come from Chef's Corner Café & Bakery in a nearby shopping plaza.
Later, Prospect talks with property owner David Herskowitz, who owns the 1842 building, renovated it and opened it in 2004 as a breakfast-and-lunch place that later became Monty's Old Brick Tavern. In late 2012, he sold the business to Mark Akey, with Yee handling the deal. Akey closed the Williston restaurant in February.
Herskowitz takes the visitors down a back stairway off the kitchen to show them the potential for a brewpub in the basement. Standing around a commercial mixer, the group dishes about the challenges of running a restaurant.
"I just couldn't do it anymore," Herskowitz says of being a restaurateur. "It's a quality-of-life thing. You're going to put in all this effort, take this chance, be committed to it, because you've got to commit to it."
In order for the place to make money, he suggests "a chef-owner get a nice little team together, maybe part ownership or something." Then he shrugs; that's for the next owner to figure out.
It's up to Yee to find that next owner, someone ready to take a risk, commit to the hard work and — with the right location — turn their culinary dream into reality.