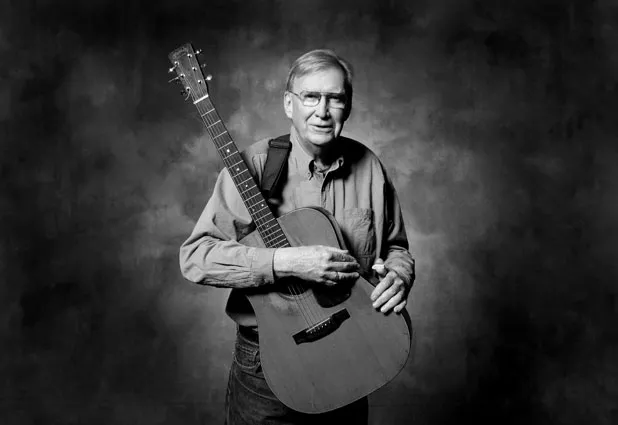 Welp, the leftovers are gone, or at least reduced to an indeterminate mush. We've recovered from an overdose of intensive family time and football — though I'm personally a fan of both. An ever-unhinged Morrissey flipped out on the president for pardoning a turkey. Star 92.9 FM is all Christmas, all the time. Black Friday again confirmed many of the worst stereotypes about American culture. And my neighbor down the street — possibly Clark Griswold — has erected his ridiculously gaudy but kinda awesome inflatable holiday display. This year's latex ode to Christmas includes — swear to God — a life-size outhouse with an elf opening the door to reveal Santa on the can. Upon opening the door — yeah, it's motorized — the elf puts his pudgy little hands to his pudgy little face, covering his mouth and nose. Whether this is out of embarrassment at finding Saint Nick dropping yule logs or … er, some other reason is unclear.
All of which means that the holiday season is officially here. I actually quite enjoy this time of year — my other Grinch-like qualities aside. Even so, it always takes a while to get in my yuletide groove. With that in mind, let's bang out a rapid-fire Soundbites and see if we can't unearth an early Christmas miracle or two.
*****
One of the reasons I dig the holidays is holiday-themed shows. Most years, several take place each week at clubs around the region, most featuring a smorgasbord of local talents getting their Christmas cheer on — read: spiked eggnog. I'm partial to Brett Hughes' annual-ish Holiday HoDown. Sadly, Hughes writes recently that he's canceling Christmas this year. Or at the least the HoDown. Since it features roughly every musician in town — including on occasion, certain soused music editors who really should know better — I imagine it's a polar bear to organize. Still, it's hard to imagine Christmas without, say, Mark Ransom's rendition of "Blue Christmas" or Lendway's take on "Little Drummer Boy" or Hughes' and Neil Cleary's original holiday tune, "Just What I Always Wanted." They've become a local tradition.
But you know what's better than old traditions? New ones.
This Monday, December 9, Hughes and soul siren Kat Wright will host the Kat & Brett Holiday Fête, a ticketed show at the intimate Pizza Barrio in Burlington. Hughes promises "original holiday chestnuts and some wintery standards" as he and Kat "get all Bing, Nat and Perry on ya and bring cheer (and a bit of old-fashioned holiday heartbreak) to the brightest (and darkest) season." Sold.
*****
Speaking of new traditions, in Morrisville another annual holiday bash enters its third year: the Jingle Jam at Moog's Place. Slated for Sunday, December 8, the daylong holiday hootenanny will feature more than 30 local performers rocking to benefit the United Way of Lamoille County.
*****
By now, you've probably heard about the new Coen brothers movie, Inside Lewellyn Davis, which opens this week. If you haven't, um, are you sure you're in the right place? Maybe you're looking for Mistress Maeve — it's cool, no judgment. I ask because this is a music column, and many critics are theorizing that the flick could do for folk music what the Coens' O Brother, Where Art Thou? did for old-time and bluegrass music more than a decade ago. If this relationship is going to work, you really need to know these things.
Anyway, the movie is set in NYC during the folk boom of the early 1960s and centers on the fictional title character, Lewellyn Davis. Davis is, at least in part, based on the late Dave Van Ronk, an iconic singer of the era, who, as it happens, had a pretty strong Vermont connection. Namely, Van Ronk recorded a pair of his later albums, Sunday Street and Somebody Else, Not Me, for the Vermont label Philo Records in the late 1970s. Van Ronk was reportedly close with label founders Bill Schubart and Michael Couture, among other nifty ties.
We hope to dig in to that connection a bit more in a future issue. But for now, I thought it might be a neat tidbit to pass along for those who, like me, are psyched to see the flick this week.
*****
Speaking of folk and Americana icons with local connections, producer Jim Rooney is slated to give a Vermont performance at Bagitos in Montpelier on Thursday, December 12, alongside Colin McCaffrey. I know, I know. We usually work week by week, so I'm throwing you a curveball. But Rooney very rarely performs in his adopted home state, and I wanted to get that show on your radar early.
If you'll recall from the cover story we did on him earlier this year ["Record Time," February 20], Rooney is among the most highly regarded folk and country producers alive, having helmed records for Iris DeMent, Nanci Griffith, Townes Van Zant and John Prine, to name a few. He was at the center of the Cambridge folk scene in the 1960s — a scene concurrent with that of Van Ronk's in NYC, BTW. He wrote a great book, Bossmen, comparing the lives of Muddy Waters and Bill Monroe. And he tells amazing stories. Seriously, ask him about Led Zeppelin at the 1969 Newport Jazz Festival. You're welcome.
*****
In other news, after a six-year layoff, the 35th Parallel MediterrAsian Jazz Ensemble is getting the band back together for a show at the Goddard College Haybarn this Saturday, December 7. The group is led by percussionist Gabe Halberg and oud player Mac Ritchey and features a host of Saturn People's Sound Collective members, including Brian Boyes, Rob Morse, Zach Tonnissen and Simeon Chapin.
According to a recent press release, the group's blend of Turkish, Arabic and jazz compositions was once called "pure sonic sorcery" by Seven Days … oh, wait. If you like Pink Floyd, and I know you do, you might want to drop by Nectar's on Wednesdays during December — except for Christmas Day, of course — as Grace Potter and the Nocturnals drummer Matt Burr teams up with guitarist Bob Wagner, keyboardist Daniel Munzing and bassist Josh Weinstein for a series they've dubbed Dark Side of the Mountain. The boys, along with some weekly guests, will be recreating some of their favorite Floyd tunes, including the album Obscured by Clouds in its entirety. Also, there will be lasers.
The residency wraps up on Sunday, December 29, with a special all-star jam featuring Kat Wright, Kelly Ravin, Luke LaPlant and Matt Hagen. Oh, and Marco Benevento.
*****
Last but not least, one of the nicest stories you'll hear this holiday season. Reader Andrea Robertson of Hardwick recently wrote to tell us that, while shopping on the Church Street Marketplace last Sunday, she saw a talented trumpet player busking on the street, despite the brutal mix of snow and sleet that day. At one point, she says the unidentified busker stopped playing, picked up his earnings and delivered them to a nearby man who was begging for change.
When the recipient asked why the trumpet player had just given him his day's earnings, he responded, "It's a beautiful day and I want to help my fellow human being."
The man's response: "God bless you."
The mystery trumpeter then returned to his spot and continued playing, sleet and all.
Listening In
A peek at what was on my iPod, turntable, eight-track player, etc., this week.
Various Artists, Purple Snow: Forecasting the Minneapolis Sound
Milosh, Jetlag
Magic Trick, River of Souls
Christopher Paul Stelling, False Cities
Frank Sinatra, The Sinatra Christmas Album
The original print version of this article was headlined "Home for the Holidaze"