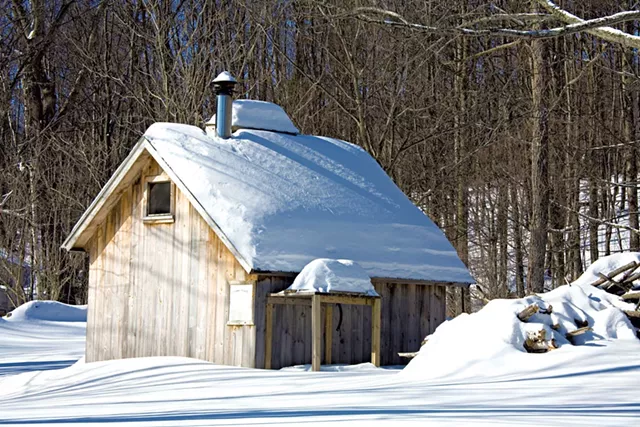 Here's one way to improve your odds in the event of a sticky situation.
The administrators of Vermont's Enhanced 911 system are imploring maple producers to register their sugar shacks with the state so that first responders can find them more easily in the event of an emergency.
With blazing wood fires and boiling sap — often in very remote locations — "there's a lot of things that can go wrong" inside the outbuildings, said Jeremy McMullen, the Vermont E911 GIS database administrator.
"We're trying to reach out to communities to give them little bits of knowledge, and that's one of those things where we're going to be getting into sugaring season soon," McMullen said.
E911 has become increasingly important as more people give up landlines. In 2018, about 67 percent of 911 calls in Vermont came from cellphones, according to McMullen.
Here's how it works: A wireless caller dials 911. The dispatcher finds the caller within a general sector of coverage provided by the nearest cell tower. Dispatchers also can ascertain the caller's specific latitude and longitude, within a certain range. If there's a registered address nearby, the database will provide it to first responders.
The more exact the information, the more quickly emergency crews can find the caller — often in situations where seconds matter.
"The key is to be able to have [the address] on the map so that if somebody dialed 911 from their cellphone, it would pull up that location," McMullen said.
To that end, the state has sent an email to town administrators encouraging them to register sugar shacks. The same goes for other outbuildings, such as barns. The E911 database contains 336,897 addresses, 421 of which are sugarhouses — "but there are a lot more than that," according to McMullen.
"This is entirely a public safety request. It's all about us trying to provide the best service to the residents of Vermont," he said. "The more detailed data that we have, the quicker we can get responders out to these folks."