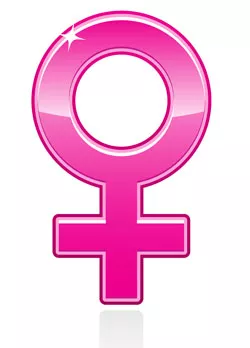 "Women are not an interest group," President Obama said this month. What affects women affects families, the economy and American global competitiveness, he added. In other words, what hurts women hurts everyone.
Women care about the economy, not silly stuff such as contraception, claimed Ann Romney, Mitt's ambassador to the female half of humanity (or maybe to humanity). That is, women aren't different from men.
The War on Women is a "fiction" cooked up by the Democrats, said Republican National Committee chairman Reince Priebus — as real as a "war on caterpillars."
Are women an interest group?
It's an old question that bobs up again and again. To Marx, class was the "principal contradiction" — the clash that determined the course of history. The "Woman Question" was a side issue, which would evaporate after the revolution.
In the '60s, women, queers and people of color revisited the debate, insisting their contradictions were principal, too. In fact, some white male lefties still blame "identity politics" for splintering class solidarity and, with it, the Left.
What matters most — class, race, gender? Something else? After 40 years, it seemed a consensus had been reached: all of the above, so tightly knotted together that they cannot be unraveled.
But the question is up again. Occupy, the movement that brought back class struggle, doesn't quite know what to do with women.
Last fall, I wrote that Occupy Wall Street was feminist: Its horizontal structure, commitment to nonviolence and even its attention to the domestic — such as good food from the public kitchen — were legacies of the women's movement.
But it turns out life wasn't so blissful for some residents of the concrete Peaceable Kingdom. Men were dominating the General Assembly. The lengthy and exhaustively debated Declaration of the Occupation of New York City managed to include only one grievance dealing with sex and gender: "They have perpetuated inequality and discrimination in the workplace based on age, the color of one's skin, sex, gender identity and sexual orientation." Childcare was infrequent, or so casual as to be hazardous. Women and queers were being harassed and assaulted under the blue-tarp cover of night.
Even Occupy's main form of political action — nonviolent civil disobedience, which means, basically, submitting to police brutality and spending countless hours in jail — favors young white men: They are sturdy, childless and unlikely to receive the harsh treatment that their counterparts of color would receive.
Soon an LGBTQ caucus convened. In response to the violence, a Safer Spaces working group committed itself to "mak[ing] Occupy Wall Street an anti-oppressive place for everyone including but not limited to: women, people of color, immigrants, elders, youth, and people who are queer, trans, gender nonconforming, differently abled, undocumented, houseless, and/or those with less structural power and privilege." The group set about using compassion to cool volatile situations, leaving the police out of it.
The GA was pushed to institute "progressive stack," a measure to ensure the underrepresented would get on the list to speak. A men's group convened to practice, as one member put it, "checking our privilege."
A caucus called Women Occupying Wall Street, or WOW, is working for "the empowerment of female-assigned and/or female-identified individuals" and "collective action on the issues that affect women most." WOW drafted an amendment to the Declaration: "They deny women socioeconomic and political equality and autonomy over their bodies, and they oppress women through commodification, sexual exploitation and violence, thereby denying women and girls the ability to reach their full potential." Now WOW is organizing a feminist GA.
Yet feminism — either as a broad politics against domination or as a promotion of women's rights — remains at the margins of Occupy.
Even self-identified feminists are debating the "principal contradiction." At one Occupy-related panel, Rachel Schragis, creator of the wonderful flowchart of OWS' Declaration, argued that gender and sexuality are important; born into a "1 percent family," she became a radical when she "turned up in the world queer." Still, she suggested the central problem is economic inequality.
And in spite of considerable egalitarian practice, Occupy has shown the same tendency as every other political movement — from the Russian Revolution to the Arab Spring — to view women's freedom as an afterthought, even expendable. Occupy Austin, Texas, for instance, refuses to take a position on abortion because it is too "divisive." And opposing capitalism isn't?
Women is in WOW's name. It is organizing a feminist GA. But it is skittish about both words. The Declaration amendment was tabled because some felt it wasn't inclusive of transpeople, whom the caucus also represents. Members of a planning meeting for the Feminist GA spent a long time debating whether to use "War on Women" in its publicity. Occupy has had the same struggle with the word feminism, in part because trans Occupiers feel marginalized by it. But to show you how convoluted the debates are, the working group Fem DA (Feminist Direct Action) is interested only in "destroying the gender binary" and wants nothing to do with "women's issues."
I'm equally uncomfortable with the word "woman." As New School gender studies professor Ann Snitow pointed out at a recent gathering of my feminist affinity group, our generation also felt suffocated by that label and the descriptors written on it. But we couldn't peel it off — so we appropriated "woman" for our own uses: A woman could be a mechanic or doctor; a mother or not; a butch, a femme or neither.
As for "feminist," we plead not guilty to the trans people's charge. In fact, it was feminism's critique of the limits of gender that opened the door to the transgendered.
If females of our generation felt stuck with "woman," said Snitow, today's young people feel they can create their own identities. Political meetings commonly start with everyone stating their preferred gender pronouns: "I'm Judith, and I prefer she." Like the feminist redefinitions of woman, this self-invention helps free everyone.
But the idea that each person makes him-, her- or "theirself," which pervades Occupy, also pervades American political culture, and not always to the good: Radical individualism, ascendant since Gens X and Y were born, gives us everything from Ayn Rand to the antitax movement.
What the belief in self-made identity leaves out, commented Rutgers University philosopher Drucilla Cornell at that affinity group meeting, is "identification" — how others perceive you. Of course, people who resist conventional gender are reminded daily of other people's often hateful perceptions. So are people of color. "Trayvon Martin might have identified himself as a white girl for all we know," said Cornell. "But the world saw him as a black teenage boy," and therefore a menace. "Identification" killed Trayvon.
The War on Women is an attack on women's diverse identities by those who would strangle born-female bodies with an antiquated identification: woman as uterus-bearing, female-identified, baby-making human, legally married to and economically dependent on a sperm-emitting, male-identified human.
The enemies of gender flexibility, in other words, have created an exclusive interest group called Women and set about punishing anyone who doesn't meet its entry requirements, from the teenage girl getting an abortion to the single mother to the drag queen.
Women must respond by defending their interests — reproductive rights, equal pay, income supports and child care — as a group. But, as WOW's amendment concluded, "the issues that affect women affect all of society." So, just as second-wavers redefined "woman," this interest group can embrace all genders. Meanwhile, all genders need to recognize their mutual interests, strategically setting aside some individual differences.
At the moment, Occupy recognizes everyone — the 99 percent — and each one. But if the 99 percent don't fully integrate and stand up for the 51 percent, Occupy will win justice for no one.
"Poli Psy" is a monthly column by Judith Levine. Got a comment on this story? Contact levine@sevendaysvt.com.