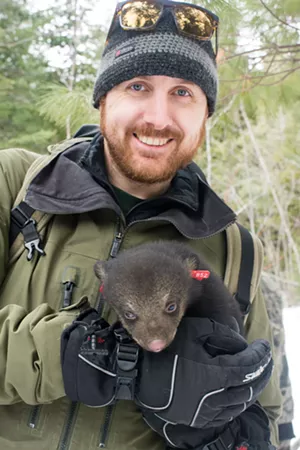 Courtesy Photo
Zachary Harder
Zachary Harder passed away unexpectedly on September 18, 2020, while biking on an autumn day in Maine. He lived every day to its fullest, doing what he loved, and thus he died doing what he loved. He left us too soon but was spared the heartache that we all now face in his absence. He lived a truly happy life.
Born on January 28, 1989, Zachary grew up and went to school in Middlebury, Vt. He spent his last years in Augusta, Maine. As a child, he spent many summer days fishing with his brother for "lunkers" in the Otter Creek, exploring in the woods, hunting for old bottles with his sister Caitlin and setting sail on a pirate ship with his sister Allison (a fallen pine tree can easily become a pirate ship with a little imagination). He shared many special hours with his mother, looking at nature, having good coffee and mercilessly beating her in Catan. His father will always remember laughing at "Monty Python" with Zach and snowshoeing across frozen lakes in Maine.
Zachary was always active. He loved great food, good music, hiking, biking, camping and rooting for the Celtics. He had a wild sense of humor. On top of all this, he was a talented photographer. Some of his most stunning photos were taken just weeks ago, while hiking Mount Katahdin with Kirsten, his partner in love and adventure. Zachary was driven; he was not content to stagnate. Whether studying graphic design, practicing photography or working for a good cause, he was obsessive in his desire to improve. This energy must now be passed on and multiplied by those he loved.
Zachary leaves behind his partner, Kirsten Brewer; his parents, Leigh and Gary Harder; his sisters, Allison Disant and Caitlin Harder; his brother, Matthew Harder; his uncles, aunt, cousins, niece and nephew, and brother-in-law; a rambunctious pup called Emmie and a fat cat called Amazon; and many dear friends, including James Hurteau, who was a loyal friend by his side at the end.
Zachary is loved infinitely; he will be missed finitely: "A brief parting from those dear is the worst one has to fear."