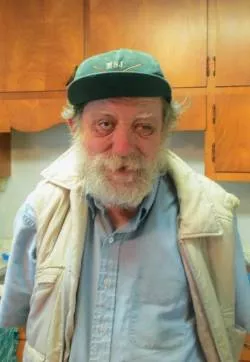 Rutland/St. Albans – It is with great sadness that the family of Winston Bevins of Rutland announces his passing, after a brief illness, at the Rutland Regional Medical Center on December 19, 2017 at the age of 65.
Winston will be lovingly remembered by his half siblings, Nancy Bevins, Lynn Currier and husband Michael of St. Albans; Larry Bevins and wife Sharon of St. Albans; Matt Bevins and wife Andrea of Milton; Sheila Beisiegel and husband Donald of Milton; Danny Bevins and wife Christine of Alburgh; and Brian Bevins of Milton.
He was predeceased by his father George and mother Shirley Bevins.
He will also be fondly remembered by his social worker, Cathy whom Winston's family wishes to thank as not only a social worker but also a friend.
Winston also touched the lives of many through his kindness and gentle heart. He enjoyed bike riding and visiting with friends along the way. He can now be found riding the golden streets of heaven.
Friends are invited to join Winston's family at the Heald Funeral Home, 87 South Main St. in St. Albans on Saturday, January 6, 2018 for a visitation from 1:00 to 3:00 PM with a closing prayer service at 3:00 PM.
Condolences may be shared with Winston's family at www.healdfuneralhome.com