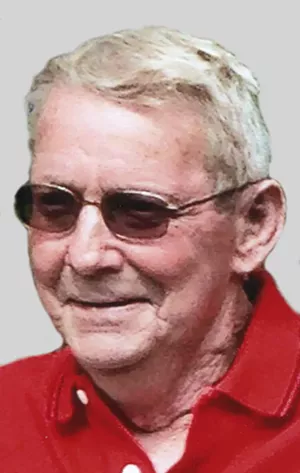 Winfred "Winnie" Howard, age 74 years, of Alburgh passed away peacefully Friday, November 28, 2015, at his Blair Road home after a long battle with lung cancer. His loving family was at his side.
Winnie was born in Colchester on, September 6, 1941, the son of the late Rolland and Beryl (Alger) Howard. He attended schools in Westford and Essex and on, June 17, 1961, in Essex Center was married to, Phyllis (Francis) Howard who survives him.
Winnie worked for the Town of Essex for many years and then became associated with Pike Industries as a paver operator for 20 years, before following his dream of being a farmer, which he began in 1985. He and his wife Phyllis operated a dairy farm in West Swanton until 1994 when they purchased their own farm in Alburgh.
He loved farming and after selling his farm in 2009, Winnie could not sit idle. He started raising beef cattle and haying in the Alburgh area. He would sit for hours by the barn and watch his livestock in the fields. He also loved spending time with his children, grandchildren and great grandchildren and anxiously awaited their visits.
Winnie leaves his wife Phyllis of 54 years; five children, Penny and Wayne Dion of Swanton, Randy Howard and companion Heidi Jones of Georgia, VT, Bonnie and Gerald Gagne of Highgate Springs, Tina Howard of Fairfax and Winny and Dennis White of Alburgh; 10 grandchildren, Stephanie Grandchamp, Jessica LaFromboise, Joshua LaFromboise, R.J. Smith, Ashley Smith, Kassidy Mannings, Chelsey Howard, Whitney Howard, Dennis White, Jr., and Katie White; four great grandchildren, Colin Howrigan, Carson Howard, Aubrey LaFromboise and Brayden Benson; three brothers, Edward and Gloria Howard of Zephyrhills, FL, Fredrick and Pauline Howard of Westford and Duane and Betty Howard also of Westford; a sister-in-law and spouse, Judy and Bernard Fitzpatrick; several nieces, nephews and cousins including a close niece Linda Eldridge and family.
Besides his parents, Winnie was predeceased by his son, Winfred Howard, Jr., and brothers, Richard and Ronald Howard.
Winnie's family wishes to extend their sincere thanks and appreciation to the nurses and staff of both the Swanton and Alburgh offices of NOTCH especially Martha Walker, Hospice of the Champlain Valley-VNA, especially Susan Sossock; The University of Vermont Medical Center Department of Oncology especially Lisa Turner Lauziere and waiting room volunteer, Donna as well as to members of Alburgh Rescue for all of their professional care and support during Winnie's long illness.
The Liturgy of Christian Burial will be celebrated Saturday, December 5, 2015, at 11 a.m. from St. Amadeus Roman Catholic Church, 9 North Main St., Alburgh Village. Father Thomas D. Nadeau will be the celebrant and homilist. The Rite of Committal and Interment will follow at the Howard family lot in St. Amadeus Cemetery.
Friends may call at The Kidder Memorial Home, 89 Grand Ave., Swanton on Friday, December 4, 2015, from 4 to 8 p.m.
Gifts in Winnie's memory may be made to St. Amadeus Parish, 9 North Main St., Alburgh 05440, Alburgh Volunteer Fire Department and Rescue, 4 Firehouse Road, Alburgh 05440 or to the Hospice of the Champlain Valley-VNA, 1110 Prim Rd., Colchester 05446.
To offer private online condolences please visit: www.kiddermemorialhome.com