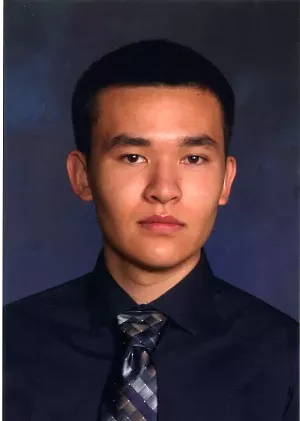 William F Matraw (Billy) III, age 21. Billy died unexpectedly on May 16, 2015. He was born on February 28, 1994 at the Medical Center Hospital in Burlington, the son of William F Matraw Jr and Chong Su (Choi) Matraw of Essex, VT
Billy attended Essex schools, playing the saxophone in the middle school band. He was on the Football team for several years at Essex High. He graduated from Essex High School in 2012. He had just finished his third year at UVM, studying Computer Science. He loved computer games, playing Airsoft out in the woods with his friends. He loved to build things, all sorts of things, from wood to electrical. He was very good with a soldering iron. He built his own computers. Recently, he had discovered his new love, 3D printing. He was a very generous person, always willing to help people out. He enjoyed water skiing, being on the lake on his father's boat, and fishing. Camping and biking with his friends were among his other joys.
Billy is survived by his parents, many aunts, uncles, and cousins. He was predeceased by all of his grandparents.
Calling hours will be held at Ready Funeral Home Mountain View Chapel, 68 Pine Crest Drive, Essex Jct. VT, on Wednesday, May 20 from 2 to 4 and 6 to 8 PM. Funeral services will be at the Vermont Korean American United Methodist Church, at Grace Methodist Church, 130 Maple Street, Essex Junction, VT on Thursday, May 21, 2015 at 11:00 am. A reception will follow. In lieu of flowers, contributions may be made in Billy's name to the Howard Center. 208 Flynn, Ave. Suite 3J, Burlington, VT 05401. To send online condolences, please visit www.readyfuneral.com.