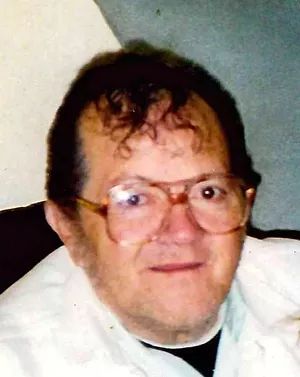 William C. "Chipper" Brace
Mr. William C. "Chipper" Brace , age 76, passed away unexpectedly at his home, Sunday, November 13, 2016. He was born in St. Albans, November 11, 1940, son of the late Leo and Beatrice "Niles" Brace. January 19, 1963 Chipper married Sandra LaDeau. Sandy passed away December 9, 1991. He worked for many years in construction for the Lafayette Construction Company, and most recently as a machinist for Dexter Products. Chipper served his country in the US Army Reserves from 1957 to 1973. He enjoyed fishing, hunting, joking and having a good laugh. He will be remembered for his extensive collection of Elvis memorabilia. "Chipper Has Left The Building!"
He is survived by his daughter Carol Rouse and her companion Tom Gage of St. Albans, a granddaughter Sara Rouse of Highgate, a sister Barbara Smith of St. Albans, and several nieces, nephews and cousins. He was predeceased by his parents, his wife Sandy, and several brothers and sisters.
A Funeral of Christian Burial will be held Wednesday, November 16, 2016, at 12:00 PM in the Brady & Levesque Funeral Chapel. The family will receive condolences at the funeral home, 86 South Main St., from 10:00 AM until the funeral time. Interment will take place in the Brace family lot in St. Louis Cemetery next spring. Online condolences may be sent to his family at the funeral home website: www.bradyandlevesque.com. As an alternative to flowers, memorials may be made to the American Diabetes Association, 77 Hegeman Ave., Colchester 05446. Arrangements are entrusted to the Brady & Levesque Funeral Home and Commemorative Services.