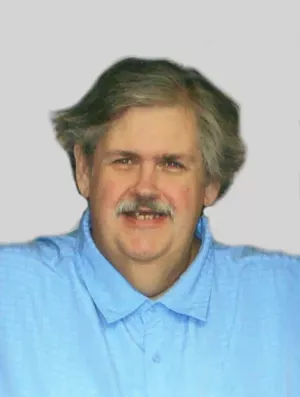 Walter Edward Carlisle. Jr.
Walter Edward Carlisle. Jr., age 59 years, died Friday morning, November 14, 2014, at The University of Vermont Medical Center in Burlington.
Born in Springfield, VT on, June 22, 1955, he was the son of the late Walter Sr., and Rebecca Oressa (Weatherby) Carlisle. He graduated in 1973 from Fall Mountain High School where he excelled in football. He furthered his education graduating from Votech in Claremont, NH with a Master Craftsman Degree. While living in New Hampshire he began working for Dartmouth Printing and after moving to Vermont was employed several years for Fletcher Allen Health Care, Macro International and retired from the Swanton Beverage Mart.
A man of great faith, Walter was very active at the Mountain View Tabernacle, serving as a committee and choir member and also served as Deacon and Secretary for The Linda Robert Ministries. He was an avid bowler playing on several adult leagues including "Three Men and a Lady." He and his family loved singing especially at family gatherings and on road trips.
Walter leaves three daughters, Therese Carlisle and companion Chad Tucker of St. Albans, Lisa Noel of Swanton and Katie Noel and companion Scott Burton of Swanton; two sons, Adam Noel and his wife Jessica of Swanton and Todd Noel and wife Chantal of Highgate Center; two sisters, Rose Benjamin and Priscilla Jones both of NH and one brother from another mother, Theodore Judkins; 11 grandchildren, 4 nieces; one nephew; great nieces, nephews, cousins as well as many extended family and friends.
A Funeral Service will be held Saturday, November 22, 2014, at 12 O'Clock Noon from The Kidder Memorial Home, 89 Grand Ave., Swanton. Pastor Linda Robert will officiate. Interment will follow in Mount Calvary Cemetery, Calvary St., St. Albans City.
Friends may call at the funeral home on Saturday from 10 O'Clock AM until the hour of the funeral.
Gifts in Walter's memory may be made to the family, in care of, Therese Carlisle, 12 Oak St., St. Albans 05478.
To offer private online condolences please visit: www.kiddermemorialhome.com