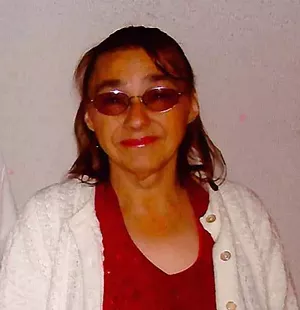 Mrs. Virginia M. Loiselle, age 66, passed away at her home in Richford, December 13, 2016, after a lengthy illness. She was born in Goffstown, NH, January 21, 1950, daughter of the late Noel and Frances (Hardy) Stratton. July 31, 2008, she married Roland Loiselle. She was a homemaker in her own home, and enjoyed taking rides, but most of all, spending time with her grandchildren.
Virginia is survived by her husband Roland Loiselle of Richford, her children, Katherine Larrabee of Milton, Melissa Loiselle and her companion Jeremy Stanhope of Richford, Roland Loiselle and his companion Katie Paquette of Milton, and Robert Loiselle and his companion Shelby Paquette of Richford, her 7 grandchildren, Ashley, Matthew, Hailey, Alex, Nevaeh, Braxton, and Paisley, and a sister Shirley Siple and her husband Butch of Williston. She was predeceased by her parents, and a son John Gaudette, Jr.
A Funeral Service will be held Friday, December 16, 2016, at 11:00 AM in the Brady & Levesque Funeral Chapel, 86 South Main St., St. Albans. The family will receive condolences at the funeral home from 10:00 until the time of the service. As an alternative to flowers, memorials may be made to the American Kidney Foundation, 85 Astor Avenue, Suite 2, Norwood, MA 02062. Online condolences and memories may be shared at the funeral home website: www.bradyandlevesque.com. Arrangements are entrusted to the Brady & Levesque Funeral Home and Commemorative Services.