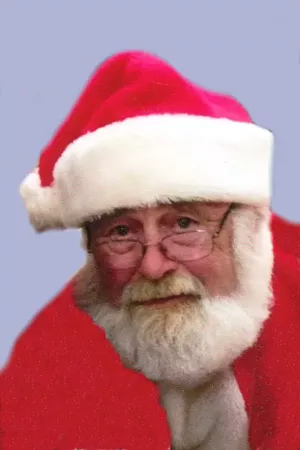 Thomas James Mulheron, age 66 years, passed away unexpectedly Sunday afternoon, March 27, 2016, at his Highgate home.
Tommy was born, February 8, 1950, to Arthur E. and Hazel M. (Minckler) Mulheron. Tommy was well known and loved kids and playing Santa Clause for the past twenty years at the Elks Club, Daycares and for private family parties. He also loved to gamble at the Akwesasne Casino.
Tommy served in the Vermont Army National Guard for twenty years, worked for the telephone company and was Mr. Fixit for so many.
Tommy leaves behind two sisters, Myrna Flanagan and partner Robert Barnes of Highgate Ctr., and Deborah Menard of Deland, FL; three brothers, Nelson of St. Albans, Allen of Seville, Fla and Morris and his wife Karen of St. Albans.
He also leaves his foster son, Clark Dubois and his two sons, Christopher and Timothy; his special friend, Maggie LaFar of Swanton and also Richard Parks and his wife Tammy of Swanton as well as many nieces, nephews and many many friends.
He was predeceased by his parents, sisters-in-law, Carlene and Audrey Mulheron and brother-in-law, Robert Menard.
A Celebration of Life will be held at the My-T-Fine Restaurant, 159 Vermont US Route, Highgate Springs on Sunday, April 3, 2016, at 1p.m.
Gifts in Tommy's memory may be made to Missisquoi Valley Rescue, P.O. Box 22, Swanton 05488 or to the Make A Wish Foundation for Kids, 431 Pine St., #214, Burlington 05401
Arrangements have been under the direction of The Kidder Memorial Home, 89 Grand Ave., Swanton 05488.
To offer private online condolences please visit: www.kiddermemorialhome.com