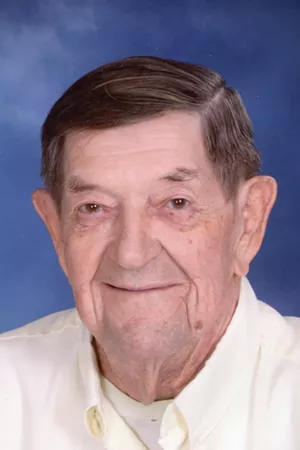 Thomas Gregory Curran, age 88 years, died Tuesday afternoon, August 9, 2016, at The Villa in St. Albans City. A native of Haverstraw, NY, Mr. Curran has lived in the Swanton area since 1984.
Born in Haverstraw, NY on, June 14, 1928, he was the son of the late William and Mable (Kelly) Curran. He attended schools in West Haverstraw and on, November 26, 1950, was married to the former Mary Sharon Rose who predeceased him on, September 22, 1999.
Locally he was a member of the Swanton Missisquoi Valley Lions Club and enjoyed hunting and fishing. While living in New York he was employed by the Town of Haverstraw.
Mr. Curran leaves his son and daughter-in-law, Stephen and Deborah Curran of Enosburgh; grandchildren, Melissa Curran and fiancé Mike Dubuque of Enosburgh, Jessica Bathalon and husband Jamie of St. Albans, Stephanie Curran and fiancé Jason Abair of St. Albans and Krystal Curran and fiancé Jason Bushey of Georgia; great grandchildren, Anthony, Briana, Brayden, Brody, Lily, Angela, Mason, Mya, Austin, Kyra and Kayden; a sister Philomena Wagner of Thompkins Cove, NY and several nieces and nephews.
In addition to his wife of 66 years, Mr. Curran was predeceased by three brothers and two sisters.
A Funeral Service will be held Monday, August 15, 2016, at 4 p.m. from The Kidder Memorial Home, 89 Grand Avenue, Swanton. Father Luke P. Austin will officiate.
Friends may call at the funeral home on Monday from 2 p.m. until the hour of the service.
To offer private online condolences please visit: www.kiddermemorialhome.com
802-868-3331.