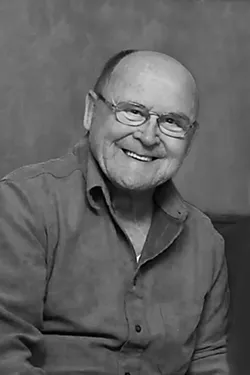 Thomas F. Dacres, Sr. 74, passed away peacefully on July 10th, 2016 at home surrounded by his loving family after a courageous battle with cancer. He was born March 20th, 1942 in Colchester, VT to Mancel Edward and Mary Agnes (Battles) Dacres.
In 1966 at age 18 he joined the Vermont Army National Guard. He met the love of his life Victoria Jean Lumbra and was married on January 18th, 1967. Together they had two children Tina Marie and Thomas Jr.
He was employed at Vermont Heating & Ventilating Co. and later at the Medical Center Hospital of Vermont for 25 plus years.
He was predeceased by his first wife Victoria in 1982 and later married Dianne Marie Fleece on November 23rd, 1985.
Tom (aka Papa) was a wonderful grandfather and loved his grandkids to no end.
He was predeceased by his parents, Sister Evelyn and husband Robert Bourdeau, brother Edward Dacres, Brother in-laws Robert Beech, Richard Bevins, & James Worthy and grandson Thomas Allen Dacres. Left to cherish his memory is his wife, his daughter Tina Marie and husband Robert Kimball and their children Justin Thomas Dacres and wife Danielle, Katrina, and Victoria May; his son Thomas F. Dacres Jr., and his wife Natascha and their children Joshua Thomas, Nadja Ute-Victoria, Vince, Colton, Austin, & Evanna; daughter Marie and husband Dale Solomon and their children; Sisters Clara Beech, Bertha Worthy, and Rena Bevins; and Nine (9) wonderful and very special great grandchildren.
A celebration of life will be held at 293 River Road in Colchester, VT on Friday July 15th from 4:00 PM to 7:00 PM. A church service of Christian burial will be held Saturday July 16th at 3:00 PM at the Winooski United Methodist Church followed by a burial service at Lake View Cemetery on North Ave in Burlington, VT. In lieu of flowers donations can be made to the Visiting Nurse Association of Chittenden and Grand Isle counties in memory of Tom.