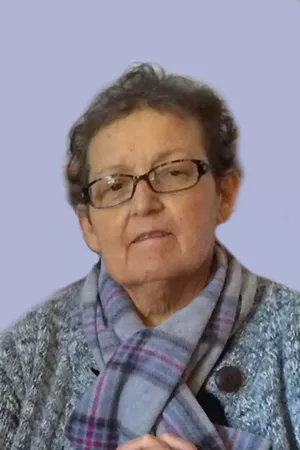 Susan Jean Bruley Dodd, 65 years young, passed into the arms of her Lord and Savior, Jesus Christ, early on Easter Sunday, March 27, 2016, at the University of Vermont Medical Center, after a valiant struggle with bile duct cancer and its complications.
Susan was born in Colchester on December 10, 1950, the daughter of Jeannette Bourgeois Bruley and the late Wilson Ray Bruley. She grew up near Lake Champlain in North Hero and graduated as valedictorian of her class at Alburgh High School in 1968. She attended Castleton State College and eventually moved to St. Albans to live with her brother and sister-in-law.
Susan was a businesswoman and managed the former Dot Discount Store and its successor, Brooks Pharmacy, from 1972 to 1976. She was a para-educator at St. Albans City School during the late 1970s. In 1984, she purchased the former Federal Establishment with her sister-in-law and operated it until 1985. In 1988, Susan and Jack purchased the former Simple Pleasures Cafe in downtown St. Albans. With her managerial and people skills, Susan operated Simple Pleasures successfully until June 1992. During her career, she was a wonderful wife and mother and never forgot that family came first.
On February 13, 1976, Susan married Jack E. Dodd of St. Albans. Susan and Jack celebrated their 40th wedding anniversary on February 13 of this year. Besides her loving husband, Jack of St. Albans, she is survived by her loving daughter, Erica Dodd Wiggins and her husband Brian, and her beloved grandchildren, Emma Elizabeth Wiggins and James Wilson Wiggins, all of Fairfax. She is also survived by her mother, Jeannette Bourgeois Bruley of St. Albans, who celebrated her 98th birthday on March 26; her brother, Omer Wilson "Bud" Bruley and his wife, Roberta Blair Bruley all of St. Albans; her sister, Carol Bruley Poquette of Essex and her husband, Roger of Richford; seven nieces and nephews, nine great-nieces and nephews, two great-great nephews and ten cousins. She also leaves many friends, acquaintances and neighbors.
Susan touched many lives. When called upon by family or friends, she would assist in any possible manner. During her illness, her family and friends were there for her and for Jack and Erica. Their love and support even to the end was unwavering and unconditional, much as Susan's was when needed.
Her family wants to thank the doctors and nurses of the University of Vermont Medical Center and Cancer Center for all of their efforts. In particular, special thanks go to Drs. Steven Ades, Peter Moses and Maura Barry, along with Ashley Cohen, who guided her family through the process of attempting to heal her. Their work on her behalf will never be forgotten by Susan's family.
A memorial service will be held on Friday, April 1, 2016, at 1 p.m. from the Kidder Memorial Home, 89 Grand Avenue in Swanton. Pastor Jim Wilkens of the Essex Alliance Church will officiate. Interment will follow in Jerusalem Cemetery in North Hero.
Friends may call at the funeral home on Friday from 11 a.m. until the hour of the funeral.
In lieu of flowers, gifts to be used for bile duct cancer research in Susan's memory should be sent to the American Cancer Society, Northern New England Division, 55 Day Lane, Williston, VT 05495.
To offer private online condolences please visit www.kiddermemorialhome.com