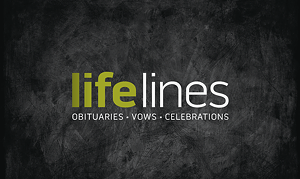 Susan L. Green, age 76, passed away at her home in Burlington, Vt., on Friday, March 1.
She was born in 1943 in Manhattan to Alfred and Esther (Kaplan) Zuckerman. She grew up in Valley Stream, Long Island, where she graduated from Valley Stream South High School. She attended Goddard College in Plainfield, Vt., and Simmons School of Social Work in Boston.
Susan was passionate about her writing craft, the arts, film and social justice. An award-winning journalist, she wrote for numerous print and online publications including the Burlington Free Press, Seven Days, VTDigger.org, the Hollywood Reporter and Box Office, among many others. Her articles appeared in Rolling Stone, USA Today and other national periodicals. She coauthored three books: Law & Order: The Unofficial Companion, Law & Order: Special Victims Unit Unofficial Companion and Bread and Puppet: Stories of Struggle and Faith From Central America. Susan served as director of Burlington City Arts from 1985 to 1993. She was a lifelong political activist who struggled against racism, sexism, war and the destruction of the environment.
Susan is survived by her daughter, Jennifer (Peter); her brother Steven (Sylvia); her sister Ryki; nieces Lynn (Eric) and Rachel (Daniel) and their children; her former husband Bob (Bill); many beloved cousins; a wide community of devoted friends and colleagues; and her beloved cat, Isabella.
A celebration of Susan's life is planned for Sunday, April 28, from 2 to 4 p.m. at the Main Street Landing Performing Arts Center at 60 Lake Street, Burlington, VT 05401. In Susan's words, please send "donations, if any, to saving the environment."
Arrangements have been entrusted to the care of the Cremation Society of Chittenden County, a division of the Ready Funeral Home. Please visit cremationsocietycc.com to place online condolences.