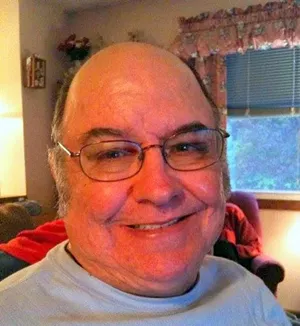 Stephen W. Blow passed away on June 10, 2016 after a long illness. He was Born on March 24, 1950 to Roland and Marion (Adams) Blow in St. Albans ,Vermont.
On his 29th birthday he married Norma (Marcotte). He graduated from Bellows Free Academy in 1968. Steve had various jobs before his employment with the State of Vermont Highway Department from which he retired in 2004. After his retirement he was employed as a contractor for USCIS. He was a member and past president of the St. Albans Lions Club and a recipient of the Melvin Jones award presented by Lions International.
Steve was a fan of various music styles and was blessed with a nice singing voice. Many summer nights, you could find him listening and enjoying the music at One Federal. His favorite times were those spent with his beloved grand children and at family gatherings.
He is survived by his loving wife Norma of St. Albans and children William Schultheiss (Elizabeth Twarog) of Washington D.C. and Anthony Blow (Sara Blow) of St. Albans, Vermont. Grandchildren
Mika and Eila Schultheiss and Analyn and Dylan Blow. Sisters Marjorie Gardner of Boca Raton, Florida and Linda (James) O'Connor of Cicero, New York, Rebecca (Dale) Burleson of St. Albans Vermont, his in-laws Norman and Rita Marcotte of Shelburne, Vermont as well as many sisters and brothers in law, nieces, nephews, cousins and close friends.
In addition to his parents he was pre deceased by his brother-in-law Clement Gardener.
A celebration of Steve's life will be held June 21, 2016, at 10 A.M. at the Brady & Levesque Funeral Chapel. Interment will follow at Holy Cross Cemetery. Family and friends may call Monday June 20, 2016 from 4 to 7 PM at the funeral home, St. Albans, Vermont . In lieu of flowers, memorials in Steve's name may be made to The American Diabetes Association, 77 Hegeman Ave, Colchester, VT 05446. Online condolences may be sent to his family at the funeral home website: www.bradyandlevesque.com. Arrangements are entrusted to the Brady & Levesque Funeral Home and Commemorative Services.