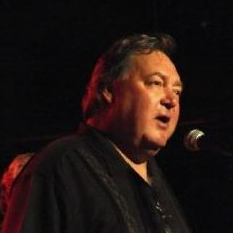 Stephen L. Brown, founder of the Vermont Vanguard Press, longtime publisher of the Providence Phoenix and a leader for nearly four decades in New England's alternative newspaper industry, died Monday at Rhode Island Hospital after suffering a heart attack. He was 62.
Brown endured health challenges in recent years with his usual mix of grit and humor. He was a grand companion, whether at the golf course and the 19th hole, at Fenway Park or grilling swordfish in his backyard. A burly, friendly, funny and smart fellow, he was as at home dealing with the senators, governors and congressmen who wooed him for Phoenix endorsements as he was with the rock club and strip bar owners who bought advertising.
Brown, of Jamestown, R.I., started in newspapering at the Vermont Cynic, the student newspaper at the University of Vermont, where he majored in communications, graduating in 1976.
After graduation he landed in Boston, where he began his career as an advertising salesman at the Boston Phoenix. A street-savvy fellow, Brown soon took charge of harvesting advertising from retailers on tony Newbury Street at a time when the Phoenix was locked in competition with the Real Paper, the other alternative paper in the city.
The Phoenix was an incubator for journalists who would become among the nation's great writers, including Dave O'Brien, Caroline Knapp, David Denby and sports guru George Kimball. One of Brown's first assignments was making an ad trade with a boutique shoe store for a pair of fancy boots for Kimball.
Brown inhaled the heady atmosphere of the Phoenix, spending evenings among the raffish and brilliant denizens of the Eliot Lounge, the legendary Back Bay writers-and-runners hangout. He learned the business side of journalism from such Phoenix icons as Barry Morris and Steven Mindich, a mentor.
At age 23, he returned to Burlington to pursue his dream of running his own alternative weekly. Burlington at the time was evolving from a dozy New England college town into the multicultural tech, foodie and arts capital it is today.
In the 1970s UVM students rarely left the campus cloister save for expeditions to such gritty North Street taverns as Tut's and the Redwood, where the legal drinking age was winked at. A night out at a restaurant meant Bove's, a hole-in-the-wall run by a local right-wing crank who served generous portions of mediocre Italian fare. The media was controlled by WCAX, a conservative television outlet; a conservative newspaper that had recently been sold to the Gannett chain; and the Vermont Sunday News, the Vermont arm of arch-right-winger William Loeb's Manchester Union Leader.
In stark contrast was a demographic change that washed over Vermont's largest city. Graduates of UVM — many, like Brown, from the New York and Boston suburbs — stayed in the city. The drinking and voting ages both dropped to 18. These new Vermonters were infused with the political and social ferment of the 1960s and 1970s. They would move Vermont politics to the left.
The Vanguard chronicled these changes and nurtured the careers of a new group of Vermont journalists and photojournalists, including Peter Freyne, Greg Guma, Rick Kisonak, Ron MacNeil, Josh Mamis, Jeff Polman, Pamela Polston, Paula Routly and Rob Swanson, as well as John Dillon, now the news director at Vermont Public Radio.
"He was the best kind of publisher," recalled Dillon. "He was hands off until you needed him to defend you."
The paper covered politics and environmental, cultural and arts issues in a new way that reflected alternative news organizations in much larger cities, particularly the Boston Phoenix. In 1981, Burlington's politics was upended when Bernie Sanders, a perennial left-wing candidate who had never held elected political office, captured city hall by winning a four-way race by 10 votes. The next morning over breakfast at the Oasis, Brown joked with a Burlington Free Press reporter, saying, "It looks like it's our town now."
Brown and his partner, Nat Winthrop, also a fine writer, kept the Vanguard afloat for about a decade. Then Brown won a fellowship to the John F. Kennedy School at Harvard University. After he earned his master's degree, his old Phoenix bosses approached him about running their money-losing Providence edition, the Providence Phoenix.
Brown turned the paper around, increased advertising and pursued journalistic excellence. He was as comfortable in the boardroom as in the lunch room. He was generous and loved by employees; he gave people second and third chances and hated firing anyone.
As was the case in Vermont, Brown nurtured fine journalistic talent in Providence, including editors Lisa Prevost, Lou Papineau, Jody Ericson, Kathleen Hughes, David Scharfenberg, now at the Boston Globe, and Ian Donnis, political reporter at Rhode Island Public Radio. Dogged by competition from the internet, the Providence Phoenix outlasted its Boston parent but eventually folded.
"I was really lucky in that I got to work with really talented, smart people who really gave a damn about delivering a different point of view on stories in the mainstream press and on covering stories that were ignored by other media," Brown said when he retired from the Phoenix in 2014.
Brown planted roots in Rhode Island, marrying Jean MacGregor Brown, a Providence television reporter, who survives. The couple had one child, Jessica Brown, a recent University of Rhode Island graduate, who also survives. He also leaves his father, Kenneth Gay Brown; his mother, Elizabeth Woods Brown; his stepmother, Virginia Clarke Brown; his brother, Michael Scott Brown, also a UVM grad;  his sister Susan Elizabeth Brown and her husband, Chip Gallagher; his sister Katie Brown Lawton and her husband, Glenn Lawton; and nephews Ryder Haske and Thomas Woods Lawton.
Obituary written by Scott Mackay, Rhode Island Public Radio commentator and longtime friend of Stephen Brown.