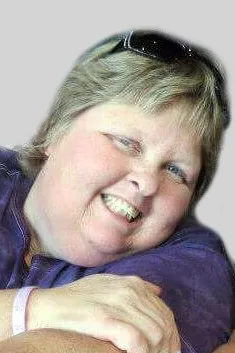 Shelley Jean LaFar, age 50 years, died Monday morning, January 18, 2016, at the Northwestern Medical Center.
Born in New Haven, CT on, May, 20, 1965, she was the daughter of Benjamin and Patricia (Johnson) LaFar. She graduated from Branford High School in 1984 and later received her B.S. Degree from Johnson State College. She has been associated with the Franklin County Home Health Agency for 13 years.
She will be remembered for her love of horses and was a member of the Northwestern Riding and Driving Club, the Lake Champlain Appaloosa Club and the Franklin County 4-H Club
Besides her parents, Benjamin and Patricia LaFar, Shelley leaves her daughter, Ashley Nicole LaFar and fiancé Harley Smith; her son, Chris Marinoff; three grandchildren, Jakob and Kayden Marinoff and Natalie Chevalier; three sisters, Susan and husband James Sullivan, Sharon and husband Mark Scussel and Stacy and husband Daniel Bennett; nieces and nephews, Travis and Ryan Sullivan, Benjamin Scussel wife Taylor and their three daughters Ava Aurora and Autumn, Amanda Scussel, Mark Jr. and fiancée Nikki, Justin and son Brantley, Tyler and Zachary Parah and Jenna Bennett; Special Friends, Dawn and Jason LaPan and children Jadyn and Camden, Brooke Rocheleau and son Brayden and Cara Babcock.
Shelley also leaves her beloved canine companion "Gracie"
A Memorial Service will be held, Saturday, January 30, 2016, at 12 noon from The Kidder Memorial Home, 89 Grand Avenue, Swanton. Father Luke P. Austin will officiate.
Friends may call on the family Saturday from 11 a.m. until the hour of the service.
In lieu of flowers it is requested that gifts in Shelley's memory be made to the American Cancer Society, New England Division, 55 Day Lane, Williston 05495
To offer private online condolences please visit: www.kiddermemorialhome.com