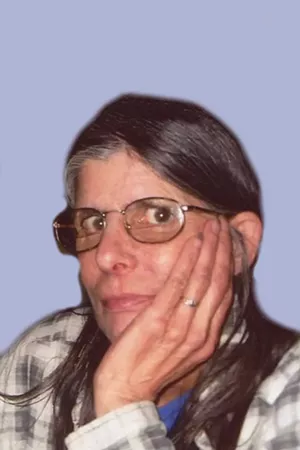 Sandra DuBois Witham, age 60 years, passed away Sunday evening, April 30, 2017, in the Northwestern Medical Center surrounded by her loving family.
She was born in Harford, CT on, February 6, 1957, the daughter of Clifford and Elinor (Carroll) DuBois. She attended schools in Hartford and on, September 3, 2000, was married to Larry Witham who survives her.
In earlier years Sandra worked in the tobacco fields of the Hartford area. After moving to Vermont she was employed by the St. Albans American Legion, Redstone Villa, Verdelle Village, Holiday House and more recently Peerless Clothing. She was a member of the American Legion Auxiliary, Green Mountain Post #1 in St. Albans and a volunteer for the Good News Garage. She enjoyed cross word puzzles, coloring, cribbage, Yahtzee and spending time with family and friends.
Besides her husband Larry of Highgate Falls, Sandra leaves her mother, Elinor DuBois; a son, Larry Witham and wife Kim of Malone, NY, a daughter Tonya Witham and her spouse Nate Robtoy of St. Albans; four grandchildren, Brianna, Nathalie, Sophia Robtoy and Carter Witham; one brother, Martin Carroll and his wife Karen of Farmington, CT; three sisters, Charlene DuBois of MO, Mary Sawyer and husband Hollis of Groveton, NH and Donna Marinelli and husband Roger of Canton, CT and really great friends Diana and John Baraby of St. Albans as well as many nieces and nephews
She was predeceased by her father, Clifford DuBois and one sister, Kathy Bouchard.
A Funeral Service will be held Friday, May 5, 2017, at 2 p.m. from The Kidder Memorial Home, 89 Grand Ave., Swanton. The Reverend Kerry T. Cameron will officiate. Interment will follow at the Witham family lot in St. John's Episcopal Cemetery.
Friends may call at the funeral home on Friday from 12 Noon until the hour of the funeral.
Gifts in Sandra's memory may be made to the Franklin County Area Cancer Network, P.O. Box 1186 St. Albans 05478.
To offer private online condolences please visit: www.kiddermemorialhome.com
802-868-3331.