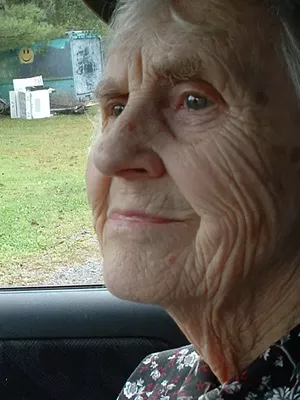 Ruth M. Sprague, PhD, age 92, died on Friday, May 22, 2020.
Born in Barre, Vt., she is survived by sons Dennis and Douglas and daughter Sharon; grandchildren Ryon and Hilary; great-grandson Solomon; and several cherished in-laws and out-laws. She was predeceased by her youngest son, Terry; and older sisters Joyce and Eula.
Ruth graduated from Spaulding High School in Barre in 1945 and attended the University of Vermont, where she earned a BS in 1949 and an MS in anatomy in 1964. In 1983, she earned a PhD in microanatomy from Columbia Pacific University.
Trained in Los Alamos, she was the first female electron-microscopist in the Western hemisphere and taught anatomy and microanatomy to nurses and medical students at UVM for 25 years. During this period, she published numerous scientific papers and teaching manuscripts.
She continued writing after leaving the university. Among her works are a musical, Vermont Is a Homeland to Me, and short stories including Vermont Tales for Fools and Other Lovers and Bag Visitors. We are very grateful to the many caregivers, friends and neighbors who shared the fruits of her backyard garden and watched over her for many years.
Because she loved animals, expressions of sympathy may be directed to the animal welfare organization of your choice. And because she loved privacy and solitude, there will be no formal funeral or wake. Instead, Ruth would like it if you were to enjoy a poem by Ernest Fenwick Johnstone called "No Vermonters in Heaven." It can be found at digitalvermont.org/items/show/795.
Arrangements are in the care of the Ready Funeral & Cremation Service.